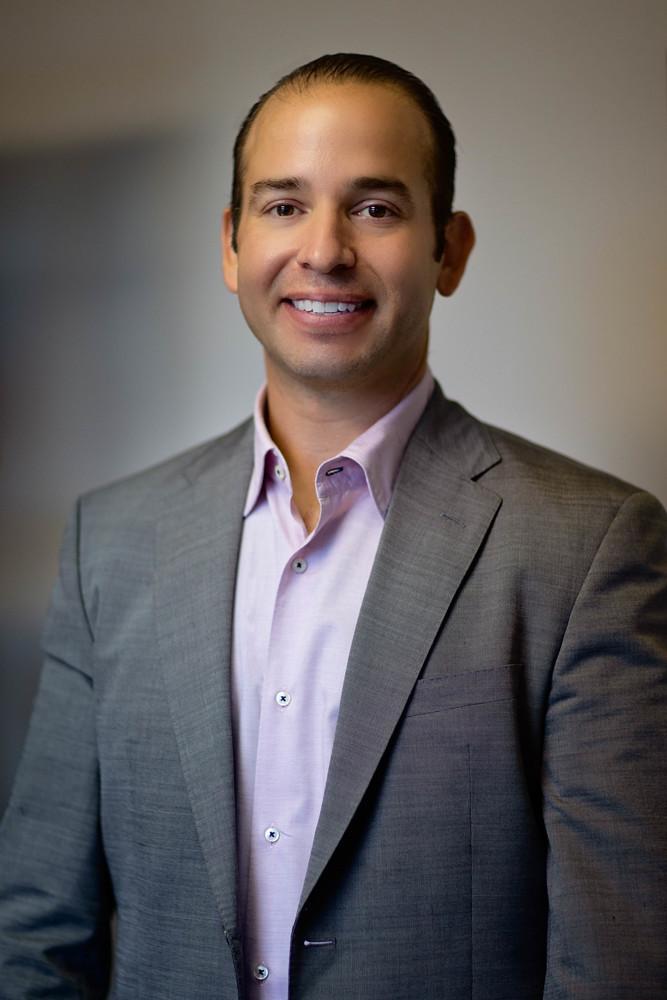 About the Expert
Dr. Correa is board certified by the American Board of Plastic Surgery. He earned his undergraduate degree at the University of California in Santa Barbara, studying piano and psychology. He was accepted into the prestigious UCLA School of Medicine and went on to complete the plastic surgery program at Baylor College of Medicine. His greatest joy comes from smiling, happy patients.
---
Q&A
Are there new breast implants on the market?
Implant manufacturers have developed new-generation silicone breast implants using innovations in silicone technology. For example, Mentor's MemoryGel Boost implants offer improved form stability to shape the breast and provide a more curvaceous appearance while remaining soft to the touch. Saline implants are still an option, but most of my patients choose silicone-gel implants because they look and feel more like natural breasts.
We'll go through options and recommendations during your breast augmentation consultation. My goal is to provide the information you need to make an informed choice.
Can I get a breast augmentation without using implants?
Techniques like fat grafting mimic natural breast tissue, and a few of my patients choose it over implants. Whether fat grafting is right for you depends on your goals and how much body fat you have to donate to the new breast size you want. Typically, around 70% of the grafted fat takes, so we factor this into the amount of fat needed to create the desired results.
Do I have to get liposuction with a tummy tuck?
Tummy tucks remove excess skin, and liposuction removes extra fat. They're complementary procedures but don't need to be performed together. I customize tummy tucks to each patient, ranging from a true mini tummy tuck without liposuction — a smaller procedure with a faster recovery time — to a full tummy tuck and 360-degree liposuction. Tummy tucks, breast enhancement, and other procedures during a Mommy Makeover help restore your body to either its pre-pregnancy shape or an enhanced version of your pre-pregnancy self.
Do the new cellulite treatments really work?
Yes. Cellfina is one of the few FDA-cleared treatments for long-term cellulite reduction. This one-time, in-office treatment can reduce or eliminate cellulite for five years or more. There's virtually no downtime, and results can be seen as early as 2-3 weeks, then improve with time. A new FDA-cleared injectable option, Qwo, delivers results that appear to be similar to Cellfina.
Do I need fillers or a facelift?
Fillers may nicely achieve your goals if you have only minor sagging and laxity in the face and neck, and we have new fillers like Restylane Kysse and Restylane Contour that move more naturally with facial expressions. A facelift is a more powerful technique that can provide results that last years. This question highlights the value of going to a med spa in a plastic surgeon's office. We offer a full line of nonsurgical and surgical services, giving you the best of all options instead of just the best of limited available options.
How do I choose a plastic surgeon?
Start by checking credentials. Only surgeons certified by the American Board of Plastic Surgery can legally call themselves plastic surgeons. You also want someone who actively listens, asks and answers questions, and spends adequate time with you during your consultation, instead of just seeing you for a few minutes and leaving the rest to an assistant. If you feel your plastic surgeon understands your goals and gives you confidence in the plan, then you've likely found the right one.
---