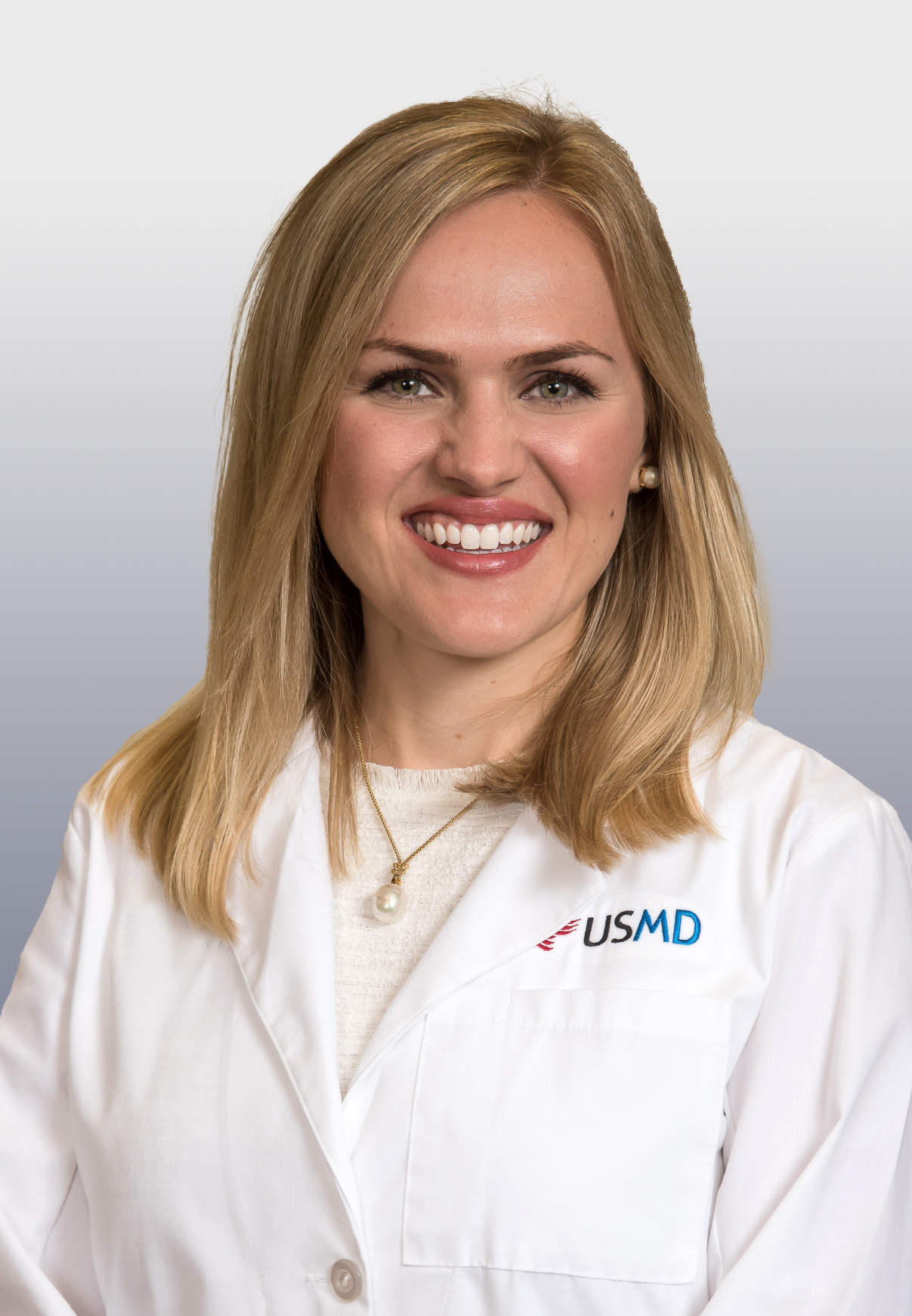 About the Expert
Dr. Jackson specializes in obstetrics and gynecology at USMD. She's a Fort Worth native who loves the longevity of the patient-physician relationships in women's health. There are many milestones that occur in a woman's life and Dr. Jackson feels blessed to be a part of them. She strives to give each patient the time, attention, and care she needs and deserves.
---
Q&A
What are some of the key health challenges facing women?
Women's health issues are as multifaceted as the lives women lead. Though a woman can present with a physical issue, the problem can have major implications on the complex and varied roles a woman plays, including mother, professional, wife, or daughter. It's important for women to be aware of how lifestyle, stressors, and mental health impact their physical health and longevity. We know the leading causes of death for women in the U.S. are heart disease and cancer, both of which can be either reduced by staying on top of health and wellness or detected early with screenings when there's a higher chance of cure. As women, we tend to put everyone else's needs ahead of our own. But if we neglect our own health, everyone loses.
Are there important preventive screenings women should receive?
We recommend women come in for an annual well-woman visit. These once-a-year checkups serve as preventive visits to review screening tests, assess risk factors for inherited diseases, follow up on chronic conditions, and check for any early signs of disease. Specific tests include pap smears beginning at age 21, mammograms around the age of 40, colonoscopies at age 45, and bone density scans at age 65. These are general guidelines. Your doctor may recommend screenings earlier and/or more frequently, if you have certain risk factors. These visits are also a great opportunity to talk with your doctor about birth control, trouble with periods, sexually transmitted infections, depression, and more.
What are some steps women can take to achieve better health?
Generally speaking, to achieve overall better health, women can practice things such as healthy eating, being active, getting regular checks up, avoiding unhealthy behaviors such as tobacco use or excessive alcohol use, being aware of mental health, which includes managing stress and getting enough sleep. Try to take some "me" time when you can fit it into your schedule.
What conditions do you treat?
As an OB/GYN, I care for women through all stages of life for conditions that involve the female reproductive system. This includes heavy, painful or irregular periods, abnormal pap smears, fertility assessment, pregnancy and postpartum, pelvic pain, fibroids, ovarian cysts, bladder infections, vaginal infections, menopause, breast issues, and depression to name a few.
What's your favorite part of your job?
I love the relationships I'm able to form with patients and being able to care for women through the different stages of life. I feel so fortunate that my patients entrust me with such personal and major moments. It's my honor to partner with women of all ages to help them realize optimum wellness and wellbeing.
How can women make an appointment with you?
I practice at the USMD Mansfield OB/GYN Clinic, located at 2800 East Broad Street, Suite 100, Mansfield, Texas 76063. To make an appointment with me call (682) 518-1035 or visit USMD.com.
---