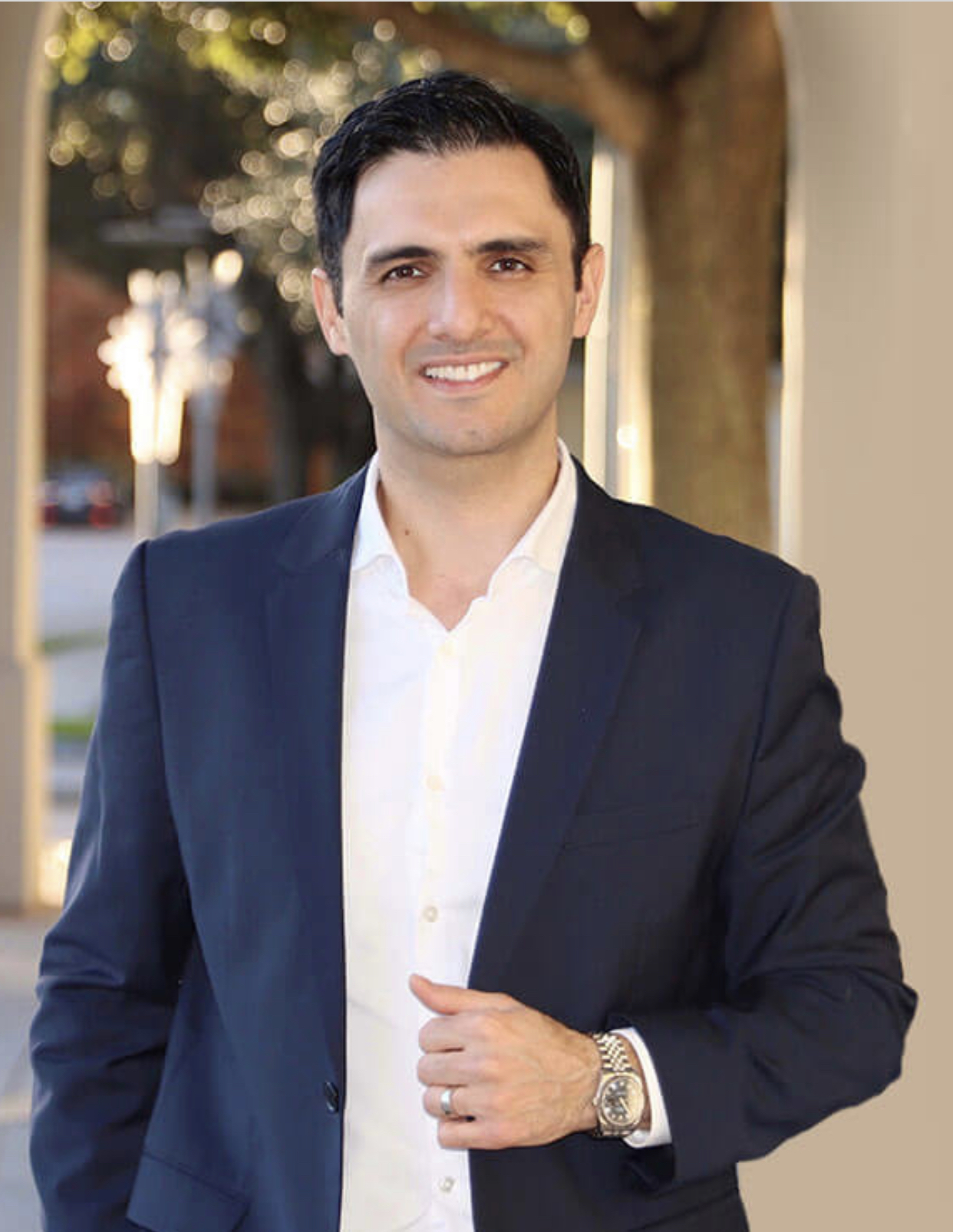 About the Expert
Dr. Allen Jahangiri earned his Doctor of Dental Surgery degree at the University of Texas Health Science Center in San Antonio and completed an extensive postgraduate residency to master numerous advanced techniques and procedures. Passionate about continuing education and investing in groundbreaking dental technology, he travels worldwide to learn from the foremost innovators in dental techniques, technologies, and materials.
---
Q&A
Is finding a practice that uses advanced dental technology important when choosing a family dentist?
It should be a primary consideration when selecting a dentist. Advanced dental technology offers greater patient convenience and comfort and helps the dentist deliver superior results.
For example, we use a 3D printer to make in-office temporaries and mouth guards and CAD/CAM milling technology for same-day ceramic crowns. Regarding dental implants, we use a 3D CBCT imaging system for planning and image-guided-surgery techniques for accurate placement to help ensure your implants feel natural and function smoothly. And during our 3D dental health scan, we share images with our patients to educate, review treatment options, and build further trust and rapport.
We also use technology to detect potential health issues. For instance, a handheld device called OralID emits a visible blue light that can detect oral cancer and pre-cancerous lesions before they can be seen with the naked eye.
These are a few examples of the technology utilized in our practice and its benefits.
Are dental X-rays safe today?
Safety is a top priority for us. The digital radiography devices we use emit a low level of radiation — around what you would be exposed to flying from here to Europe. We also use highly advanced digital sensors and a handheld portable device by Vatech for superior chairside intra-oral radiographic imaging.
What is minimally invasive cosmetic dentistry?
It's cosmetic dentistry that conserves as much of the natural tooth structure as possible. We're doing more customized, minimally invasive cosmetic cases than ever before. We use Invisalign to address things like teeth crowding, gaps, and a misaligned bite, teeth whitening, and if required, low-prep veneers or composite restorations to correct issues like uneven tooth length. Patients love their natural-looking results.
Is Invisalign better than traditional braces?
There are pros and cons to each, but with advances in Invisalign, more people are good candidates today. The patient advantages of Invisalign are compelling. Since the aligners completely cover the tooth structure, Invisalign may take less time than traditional braces, and patients report much less discomfort. The clear trays are essentially invisible to others, making them aesthetically appealing, and because they're removable, you can brush and floss with ease and eat without worrying about breaking a wire.
I also want to highlight that we include teeth bleaching with Invisalign as a complimentary service. We want our patients to have their best Noble smile.
How do I find the most qualified Invisalign provider?
As the saying goes, practice makes perfect, so you want to select an experienced dentist who performs a sizeable number of cases each year. We have more than 10 years of Invisalign experience and are generally treating around 200 Invisalign patients at any point in time. Noble Smile is proud to have earned the designation of Platinum Invisalign provider within the first few months of this year, which signifies our proficiency and treatment volume.
We invite you to schedule an appointment with us and enjoy all the benefits of modern, high-quality dentistry provided by a remarkably skilled and
compassionate team.
---