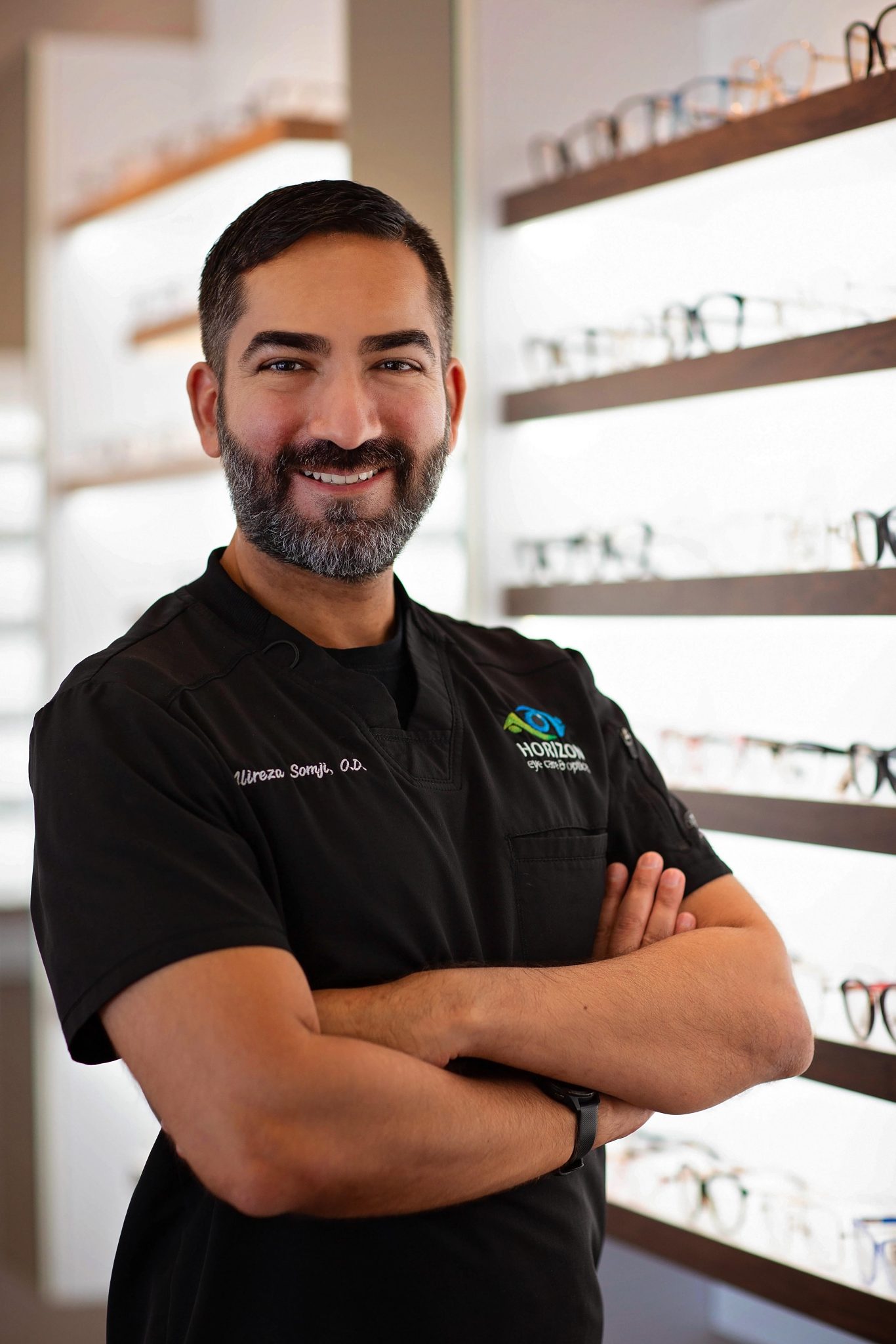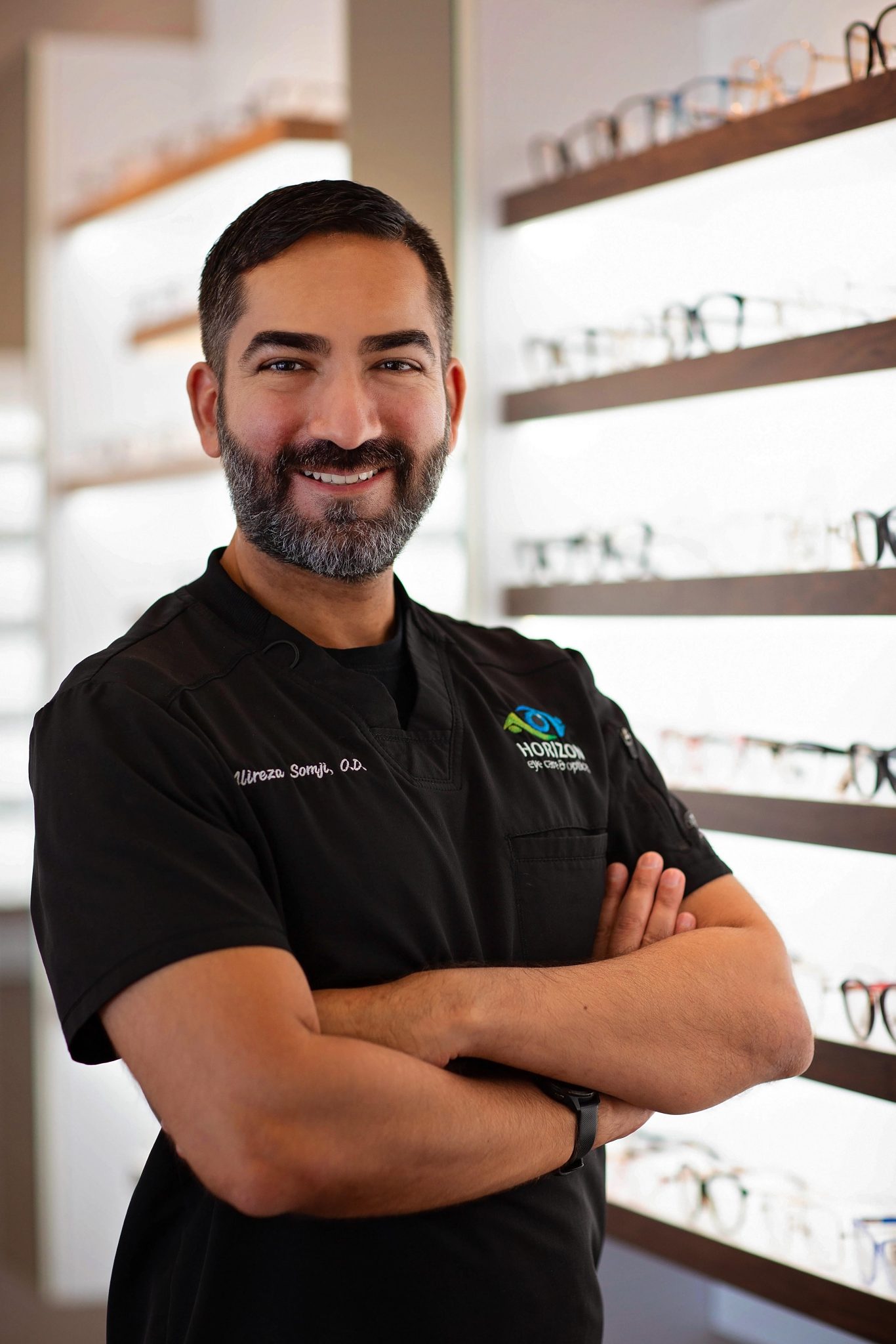 About the Expert
Dr. Alireza Somji earned his Doctor of Optometry degree from the University of Houston College of Optometry, where he is now an adjunct clinical instructor. Licensed by the Texas Optometry Board, he is a Therapeutic Optometrist and Optometric Glaucoma Specialist. Dr. Somji is a visual performance consultant to the Houston Dynamo FC and on the advisory board of the International Sports Vision Association.
---
Q&A
My eyesight is good, but my vision is not comfortable; why is that? Does having good eyesight mean I have good vision?
Eyesight is what you see, and vision is the complex process of how your brain makes sense of what you see. Having good eyesight doesn't necessarily mean you have good vision. The visual system is made of lots of structures which can affect the comfort of your eyesight, how your eyes are aligned, how much stress they're under during tasks, and how everything comes together to make you 'see' and 'perform.'
A great example is subtle eye misalignment where your eyes are under a lot of stress on prolonged computer work. You might see the screen well, but your visual system may not have enough 'energy' to keep your eyes aligned where they want to be. This constant battling of keeping your eyes aligned can trigger headaches, neck aches, and intermittent blurry vision. At our practice, we incorporate Neurolens to measure eye misalignment and offer the latest in eyewear technology to alleviate headaches and visual fatigue.
What's the difference between a routine eye exam and a medical eye exam?
A routine eye exam is like an annual physical health exam where we evaluate your eyesight, visual system, and screen your eye health to make sure everything is normal and healthy. A medical eye exam is a more problem-focused evaluation where we diagnose, monitor, or treat conditions such as eye infections, diabetic eye exams, dry eye, eye injuries, and anything else that can affect your eyes.
What services do you offer in addition to routine eye exams?
We have a dedicated dry-eye spa, sports performance vision training for athletes at all levels, vision therapy for children and adults with lazy eye, post-concussion vision therapy, myopia management, and specialty contact lenses.
My eyes are dry and over-the-counter drops don't work so well. What options do I have?
Dry eye is a complex condition that requires a thorough evaluation to find the underlying cause. In a dry eye exam, we image the structures responsible for producing healthy tears, evaluate the quality of tears, and review medical history that could be contributing to dryness. Once we determine the why, we can then find the appropriate treatment plan. Options include thermal expression of the meibomian glands, Intense Pulse Light skin treatments for ocular rosacea, amniotic membrane biological lenses, prescription drops, and many others.
Can I do anything to help slow down my child's prescription from increasing?
Our goal in the management of myopia (nearsightedness) is to reduce the potential risks of high myopia (retinal detachments, myopic degeneration, etc.) As a parent of young children, I advocate for early intervention. If your child is not myopic yet, we encourage playing outside for 1-2 hours, less time with near tasks and dedicated glasses for extended near tasks. Some management options include orthokeratology (a custom "retainer" contact lens at night), which allows clear vision during the day without the use of glasses or contact lenses, daytime soft treatment contact lenses or a special formulated eye drop.
---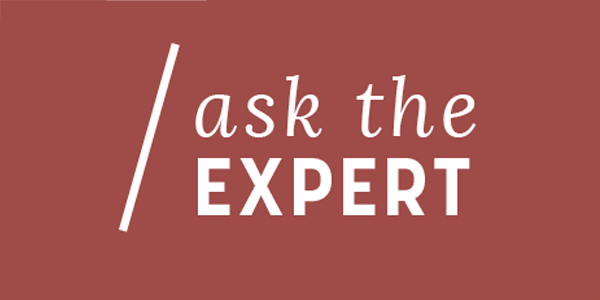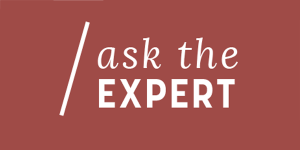 Horizon-eye.com
(281) 313-2020