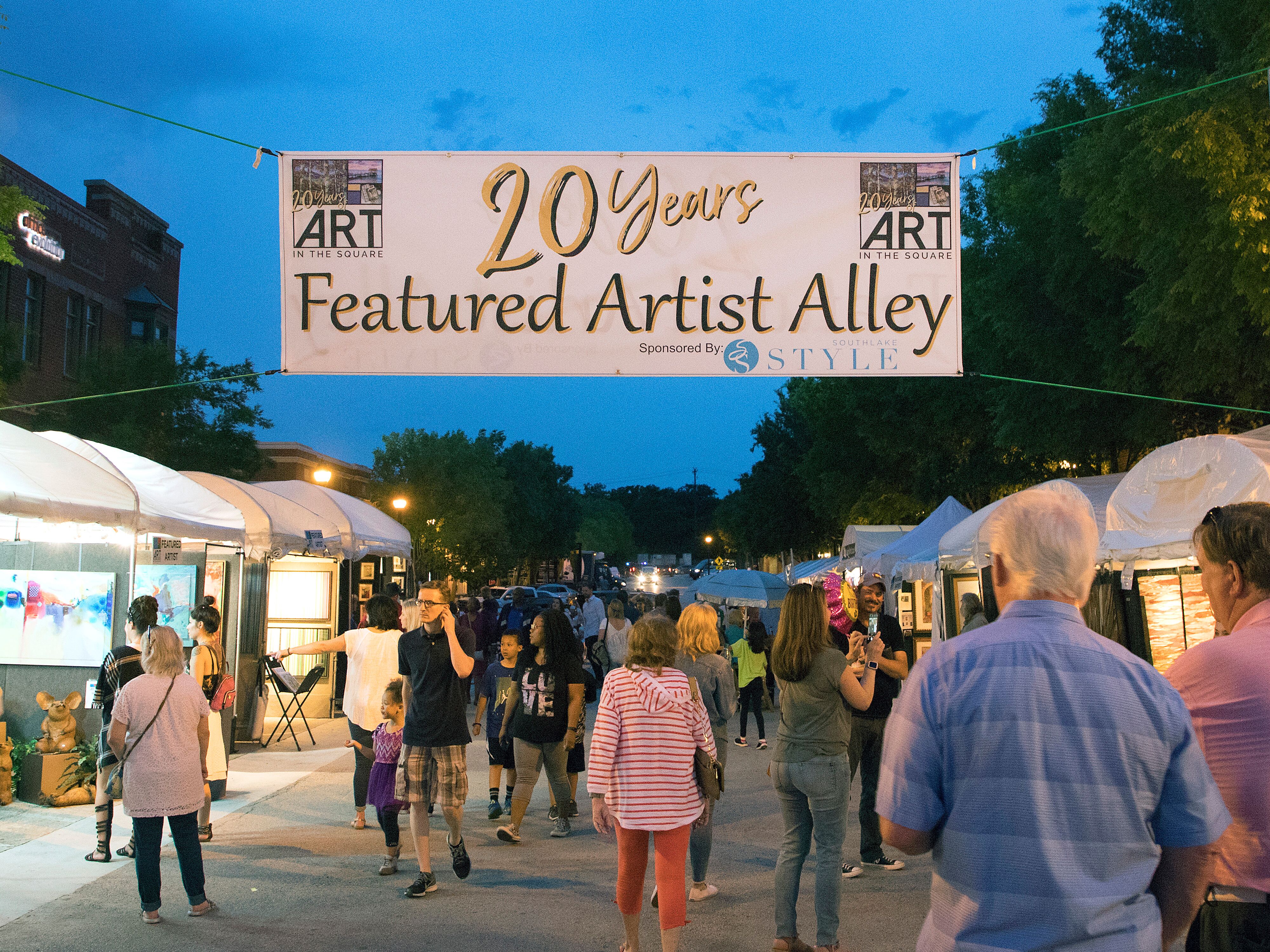 20th anniversary of Art in the Square is a big success
THE SOUTHLAKE WOMEN'S CLUB is throwing the confetti and popping the corks, with the 20th anniversary of Art in the Square surpassed $3,000,000 in giving to charities in Northeast Tarrant County. This milestone was reached with 1,300 volunteers, 100 sponsors, and over 240 artists including renowned, emerging, and high school talent. Two stages hosted local and nationally recognized musicians. Many art patrons joined the dedicated members of the Southlake Women's Club in celebrating the 20th anniversary. The 2019 event drew $162,000, with which grants for 31 charities can be issued and the Southlake Women's Club Foundation's scholarship fund for Carroll ISD graduating seniors can be supported.
Contributing to the 2019 Art in the Square was the abundance of artistic talent. Special recognition was given to professional and high school artists for their exceptional artwork.
Professional Artists
ARTISTS OF DISTINCTION
Don McWhorter
Robin Lauersdorf
James La Casse
Rober Flowers
Scott Coulter
Jurors Awards
Anne Londa
Candiss Cole Foott
Michael Steddum
Mark Sudduth
Mark Stephenson
High School Artists

GRAND PRIZE
Reese Bennett
2ND PLACE
Claire Litsey
3RD PLACE
Shannon Fugate
Honorable Mentions
Alexandra Brown
Ellia He
Vincent Lowe
Caroline O'Neal
Hanna Pullen
Shelley Suttles
Art in the Square has completed two decades of culture and community. In 2020 the Southlake Women's Club will continue their tradition of an artful, fun-filled family event.
COURTESY: SHERRI WHIIT, MARKETING/PUBLICITY FOR ART IN THE SQUARE, PHOTO: MIKE LEWIS