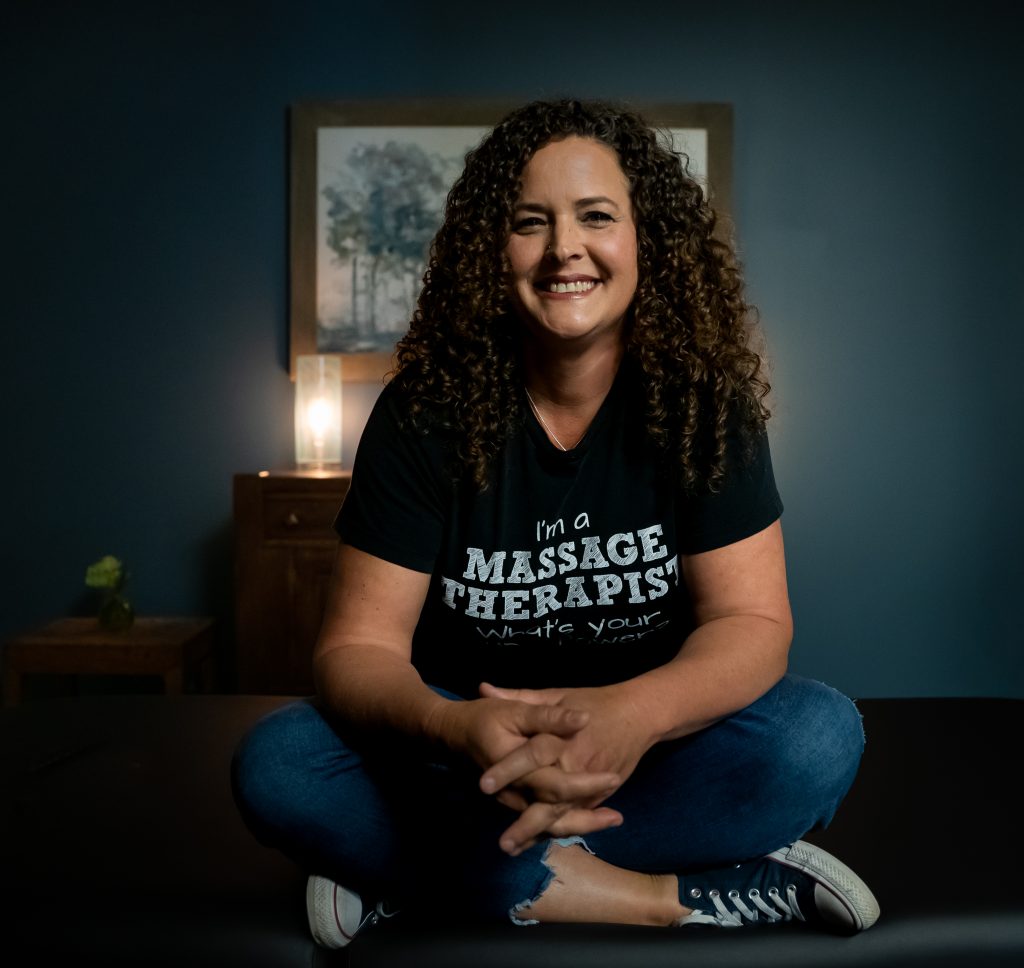 BY STEVE GAMEL | PHOTO BY VINCENT WRENN @FRAMELINES_PORTRAIT
Building a small business is not for the faint of heart. Anna Baker started Rockwall Medical Massage as a solo practitioner in March 2012. Over the years, she has navigated many pitfalls and overcome hardships, such as owning a massage business through a pandemic, among other things. Originally, she was renting a single room in downtown Rockwall. Ten years later, Rockwall Medical Massage is located near Ridge Road and Horizon and features five treatment rooms, 12 therapists, and is open seven days a week to offer medical and wellness bodywork modalities.
"It's also not a competitive environment," Baker said. "We collaborate and refer each other because we all have different training and a different touch. We're all really good at what we do. We're here to take care of people and go the extra mile."
Rockwall Medical Massage works with the healthcare community to support customers' goals.
Relaxation, Wellness, and Medical Massage
A medical massage therapist uses a broad set of therapies for muscle health and recovery and is often called upon to manage pain, reduce inflammation, improve circulation, relieve nerve compression, and increase flexibility. They work with clients ranging from athletes and the elderly to cancer patients, individuals who recently had surgery, expectant mothers, and everyday people who are in good health but desire more than the typical massage.
A small sampling of their services includes deep tissue massage, sports massage and stretching, reflexology, prenatal massage, medical massage, craniosacral therapy, Bowenwork therapy, lymphatic drainage therapy, etc.
"People always ask what the difference is between regular and medical massage, and I always say that we are simply bigger geeks," Baker said. "We want to be the best at what we do and help as many people as possible. We work with people of all health and ages."
A Family History in the Medical Field
Anna comes from a long line of experienced medical professionals. Her grandmother was a registered nurse before there were antibiotics. Her earliest Thanksgiving memories involved CPR class in the front living room after the dinner table had been cleared. Everyone would gather and brush up on their lifesaving skills. Anna always had a passion for how the body works. She grew up in Girl Scouts and earned her Silver Leadership Award by the time she was 14.
She was a student trainer in high school, where she discovered her interest in injury prevention and recovery. After attending Texas A&M as a biomedical science major, she returned home due to health issues. Through the years, massage therapy has helped her manage migraines and chronic inflammation and pain. While she was home, she decided to explore a career as a massage therapist. Twenty-six years later, she can't imagine doing anything else.
"It's been a super-interesting wander, and everything flowed organically," she said. "I'm grateful to be doing what I'm doing and helping so many different people."
Contact
1221 Arista Drive, Suite 200
Rockwall, Texas 75032
(214) 686-3650
RockwallMedicalMassage.com