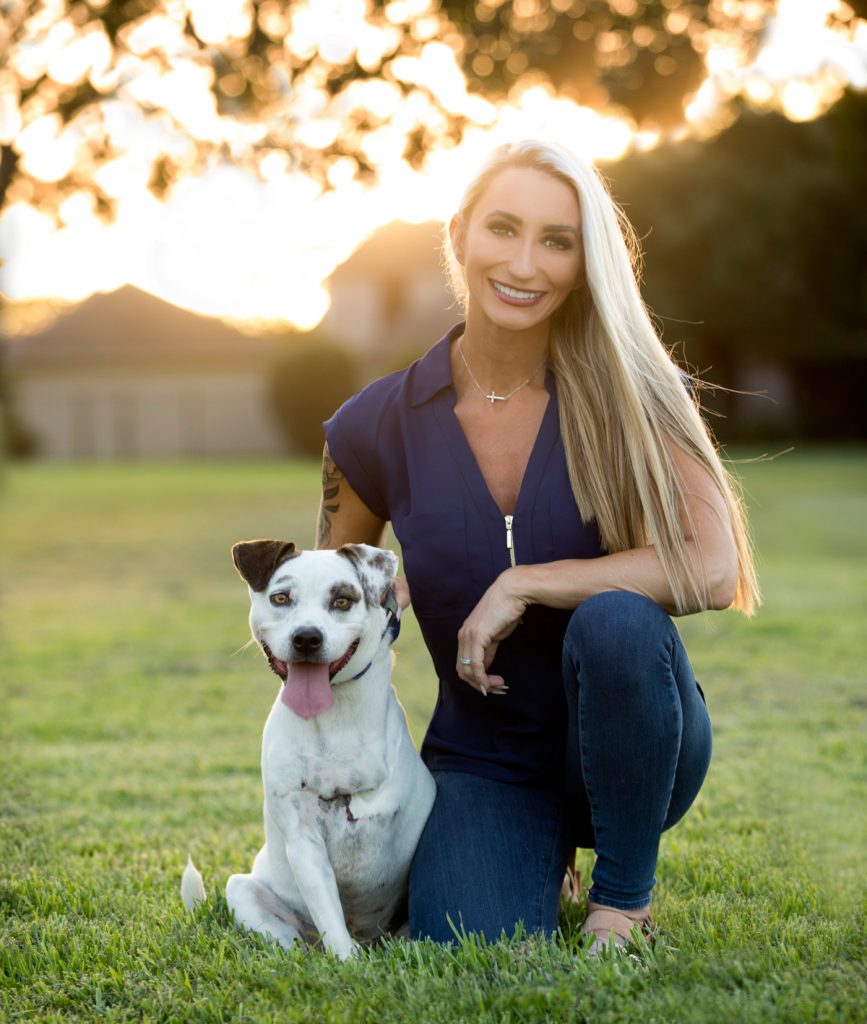 By Clare Heekin Lynch
Felines and canines are more than furry friends. They are family. You insist on only the best doctors for your loved ones and apply the same standards when seeking a veterinarian for your pet. This is why knowledgeable pet owners choose Animal ER of Northwest Houston.
Animal ER of Northwest Houston has been caring for the pets of Cypress, Katy, Waller, and the surrounding communities since 2014. The area's go-to place for emergency veterinary care, the entire team is devoted to nurturing pets and clients with expert and deeply compassionate care.
"We care for your pets as our own. The special bonds we have with our own pets and those we serve encourage us to continuously improve, and to provide an all-around exceptional experience for pets and pet parents alike," said Animal ER of Northwest Houston Founder and Owner Dr. Jennifer Hennessey.
Comprehensive Emergency Services, 24-hour Care
The practice offers a full array of services along with convenient in-house diagnostics, including digital radiography, teleradiology interpretation, ultrasound services, and in-house laboratory for blood typing, testing, and analysis. The veterinary specialists stay on the forefront of medicine to better diagnose, manage, and treat all forms of trauma and disease to enhance the quality and length of your pet's life. They also collaborate with your primary care veterinarian to maximize care, always keeping your beloved pet's needs their top priority.
No pet emergency is too large or too small for the team at Animal ER. And since emergencies don't only occur during regular business hours, the practice offers services 24 hours a day for around-the-clock support. "We recognize the need to provide care that helps both you and your family feel at home until your family veterinarian can resume treatment," Dr. Hennessey said. "Our caring staff remains on-site, by your pet's side, from admission through the duration of their care."
Wonder Pet Rehab & Recovery
Dr. Hennessey, a certified canine rehabilitation practitioner, opened Wonder Pet in early 2018 next door to Animal ER. Wonder Pet helps provide pain relief, increased mobility, and an improved quality of life for pets recovering from surgery and/or after suffering a trauma, just like physical therapy for humans does.
"We have all the tools and technology to offer specialized post-surgical rehabilitation and physical therapy to help jumpstart your pet's body into repair and recovery," Dr. Hennessey said.
In addition to traditional physical therapy, Wonder Pet offers hydrotherapy, a holistic, water-based therapy for pets with postoperative, musculoskeletal, circulatory, and nervous system conditions. "This therapeutic exercise is done on an underwater treadmill. It dramatically reduces stress and strain on the joints and muscles because the dog remains buoyant during therapy," Dr. Hennessey explained. "It creates a safer environment for your pet to recover from surgery or disease and it's fun for pets that enjoy playing in the water!"
Community-Conscious Animal Care Providers
With COVID-19 evolving daily, Animal ER of Northwest Houston has adapted to provide much-needed services while keeping everyone, including the animals, safe.
"We've added enhanced physical and personal safety protocols, and while the lobbies are closed to visitors, we provide convenient curbside pet check-in, "shared Dr. Hennessey. Once animals are assessed and a care plan has been developed, a team member contacts the owner via cell phone. "We provide regular information and updates, and explain what their pet's illness is, what's causing it, the recommended treatment plan, and how it works. We love to see happy faces on our clients and their companions!"
Outside of the ER, Dr. Hennessey's mission is to stay connected and serve her local communities. Her many involvements include partnering with the City of Houston and Harris County, along with Precinct 5, as an extension of care for seized animals, and volunteering her expertise and services for the Harris County Animal Cruelty Task Force.
Voted Best Veterinarian in Cy-Fair Again!
Pet parents love the special brand of veterinary care Dr. Hennessey and her talented team provide. So much so that Animal ER of Northwest Houston just garnered another coveted Living Magazine Best Veterinarian Readers' Choice award. This makes it their sixth year in a row, from 2015 to 2020.
"We thank our clients for entrusting us with the care of their beloved pets and their show of appreciation," says Dr. Hennessey. "Our entire team enthusiastically embraces being part of such an energetic and active community of animal lovers. We believe in leaving a small footprint on the earth and huge paw prints in our hearts!"
---
Contact
27104 Highway 290, Suite 107
Cypress, Texas 77429
(281) 304-0039
AnimalERNWH.com