Dedicated principal's school in running for HEB award
You have to hustle to keep up with Susie Towber as she moves through the bright, expansive halls of McKinney ISD's Lawson Early Childhood School. The longtime Lawson principal proceeds like she's on a mission—and that's because, frankly, she is.
Towber is determined that every one of the more than 550 preschool students under her care will move on to kindergarten equipped for the journey ahead—academically, socially and emotionally. Everything she does is pointed toward that objective, and she is surrounded by a staff of like-minded, motivated educators.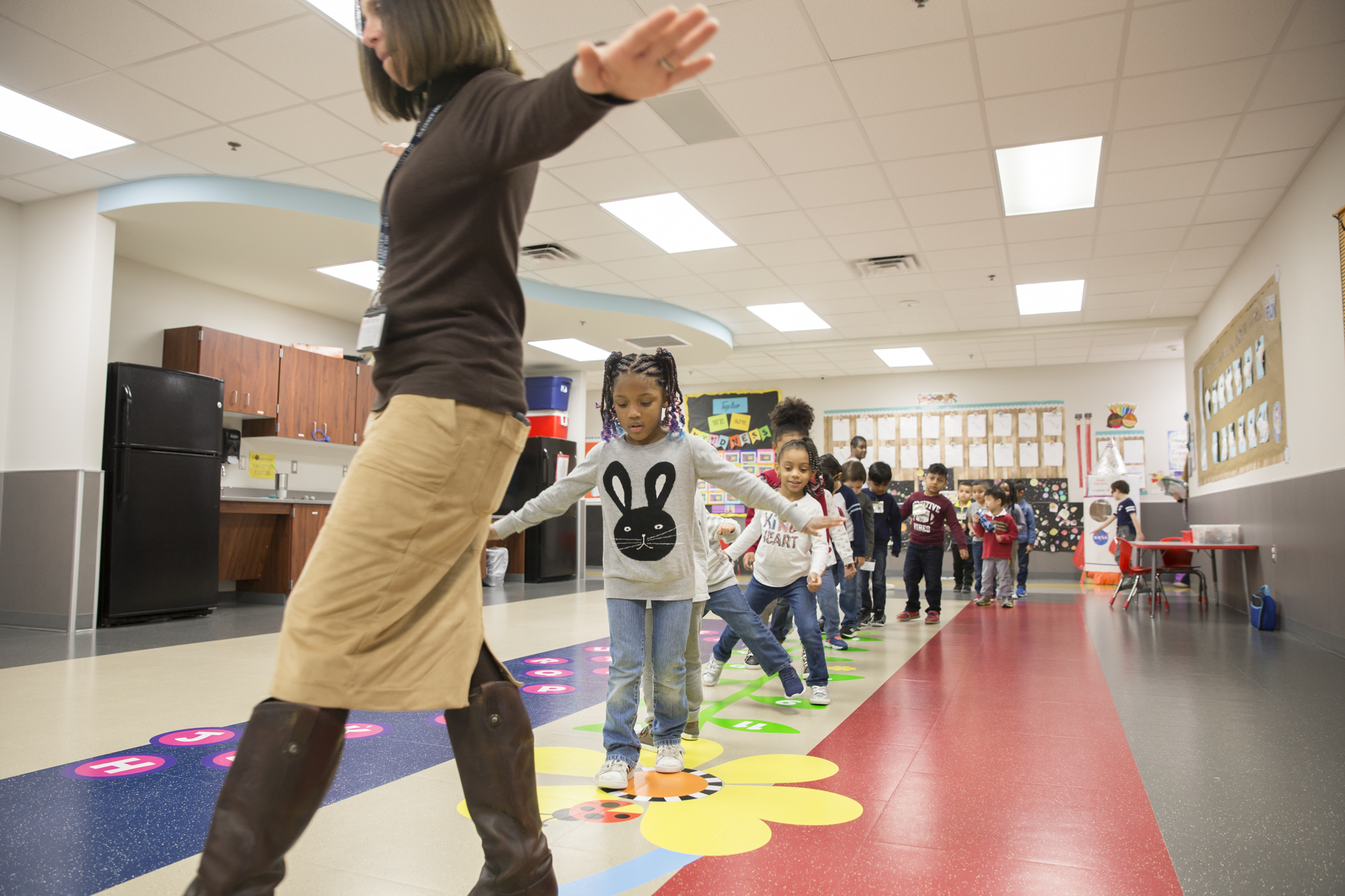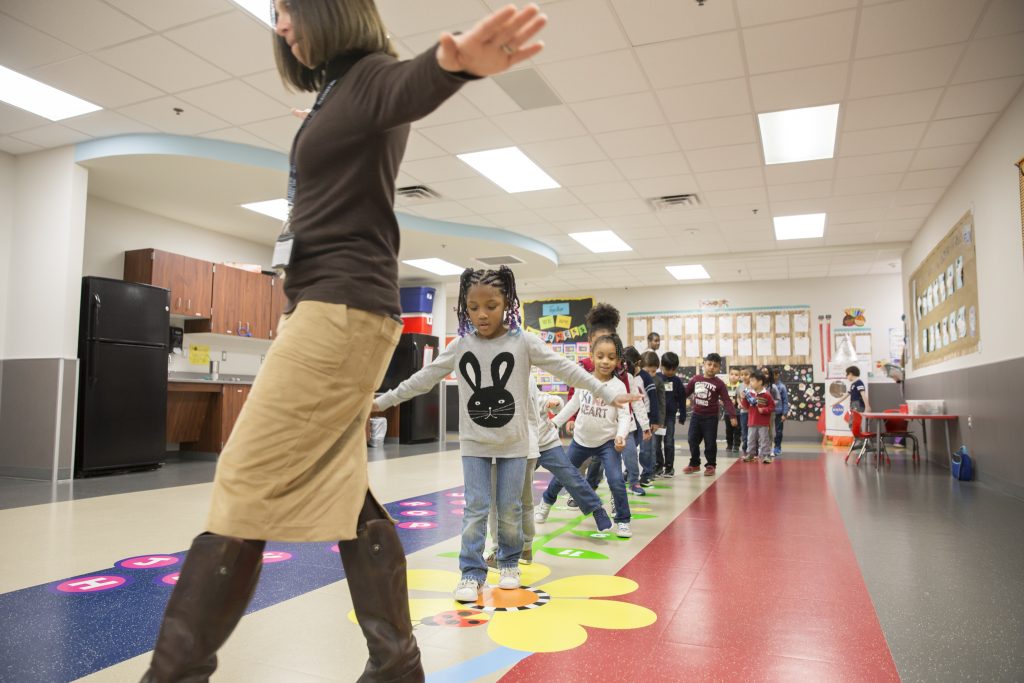 That outlook is the driving force behind the initiatives and programs that have led to Lawson being chosen for the second time in three years as an H-E-B Excellence in Education finalist. On January 14, H-E-B announced five early childhood facilities from across Texas that have been selected as finalists for the retailer's 19th annual Excellence in Education Awards program that also includes awards for school boards and districts.
Since the program's inception, H-E-B has awarded more than $11.5 million in funding to benefit outstanding Texas public schools. Each early childhood finalist campus will receive $5,000. To determine overall statewide winners, a panel of judges visits each early childhood facility, tours campuses and talks with administration, staff, parents and community members.
"I'm very proud of the work being done at Lawson," says Suzy Woodard, MISD assistant superintendent of elementary student support. "Susie Towber and the Lawson staff go above and beyond in every way to provide an excellent learning environment and positive culture for Lawson students. They really do outstanding work."
Winners will be announced at the H-E-B Excellence in Education Awards ceremony on May 3 in San Antonio. The winning early childhood facility will receive $25,000.
Which is great, of course. But, for Towber, perhaps the greater reward is the spotlight that the award points toward the people who make it all happen everyday.
"It's such an honor to be nominated by H-E-B. Our staff, our students and our parents are so wonderful, and they deserve this. It's so wonderful when people recognize early childhood education and its importance," says Towber.
Lawson is home to the district's youngest learners—from 3 years old to 5 years old—who participate in Early Head Start, Head Start (Bilingual, ESL, Monolingual), Pre-K (Bilingual, ESL, Monolingual), Early Childhood Special Education, Low Ratio Early Childhood Education and Preschool Language Program.
At the beginning of the 2019-2020 school year, Lawson changed its half-day Pre-K program to a full day program, allowing more students to attend. Inspired by the Ron Clark Academy in Atlanta, Georgia, the school has implemented a "House System" this year featuring the Houses of Kindness, Courage and Friendship, which serve to foster a more tightly knit community within the school.
The school's STEAM (Science, Technology, Engineering, Arts and Mathematics) Lab, which was introduced three years ago, provides a place for students to engage in open-ended, hands-on experiences focused on specific concepts such as energy or transportation. The Lawson team designed a teaching cycle (thinking, planning, doing and reflecting) to ensure success in the lab as students engage with higher order questions, visuals, "I can" statements and reflective questions that help them grasp essential academic and social vocabulary.
This year, through a grant, Lawson added a Sensory Path that helps build neural pathways and helps students develop balance and gross motor skills, while at the same time offering an option for students experiencing strong emotions to de-escalate through self regulation. That is coupled with breathing techniques that help them learn to understand and process their emotions in healthy ways.
The Lawson team build engagement and community with parents through home visits, the Sidewalk Librarian initiative and IMPACT nights (IMportance of Parents and Children Together), which bring Lawson families to the campus for a carnival-like atmosphere and activities that reinforce critical skills. Families leave with lessons they can use at home, and every child leaves with a book.
Admittedly, such highlights barely scratch the surface of the work going on at Lawson.
It is a land in constant motion, and only the kids themselves seem capable of slowing Towber down.
As she passes groups of them moving through the halls in busy but orderly lines, she stops, and there is true joy in her voice as she calls out to them, offering greetings, praise and encouragement.
She just cannot pass them by.
And, Towber—and her staff—are on a mission to make sure the rest of the world doesn't either.
BY: Shane Mauldin/MISD