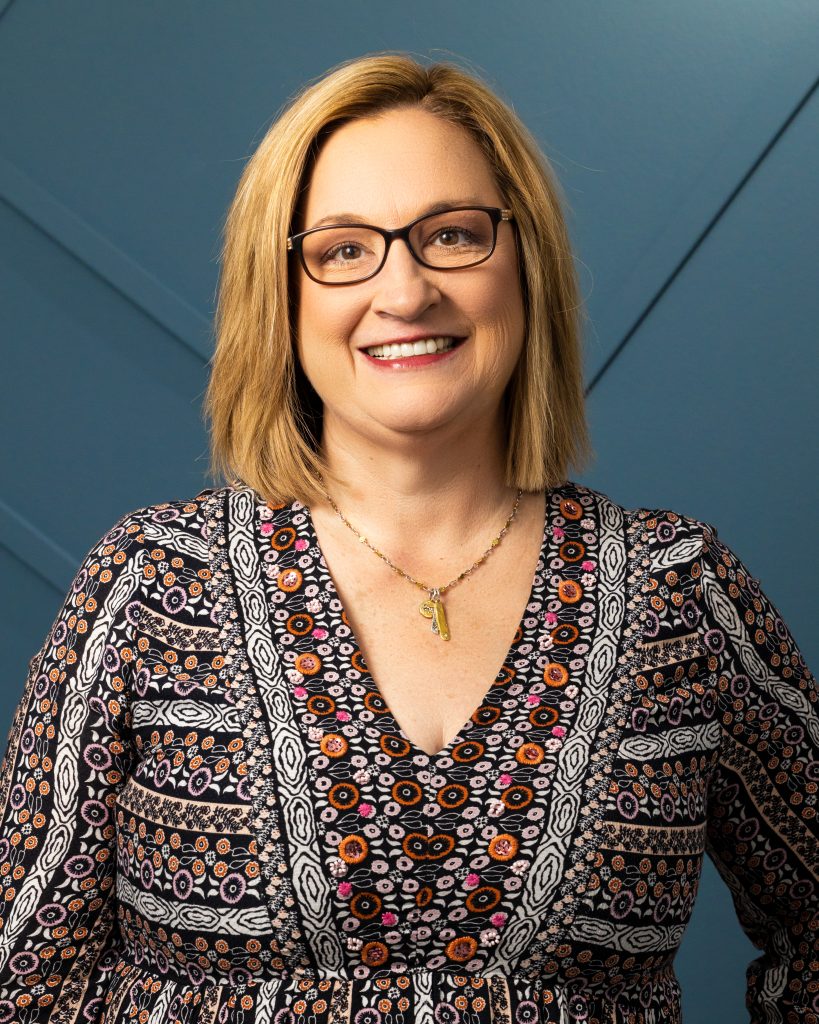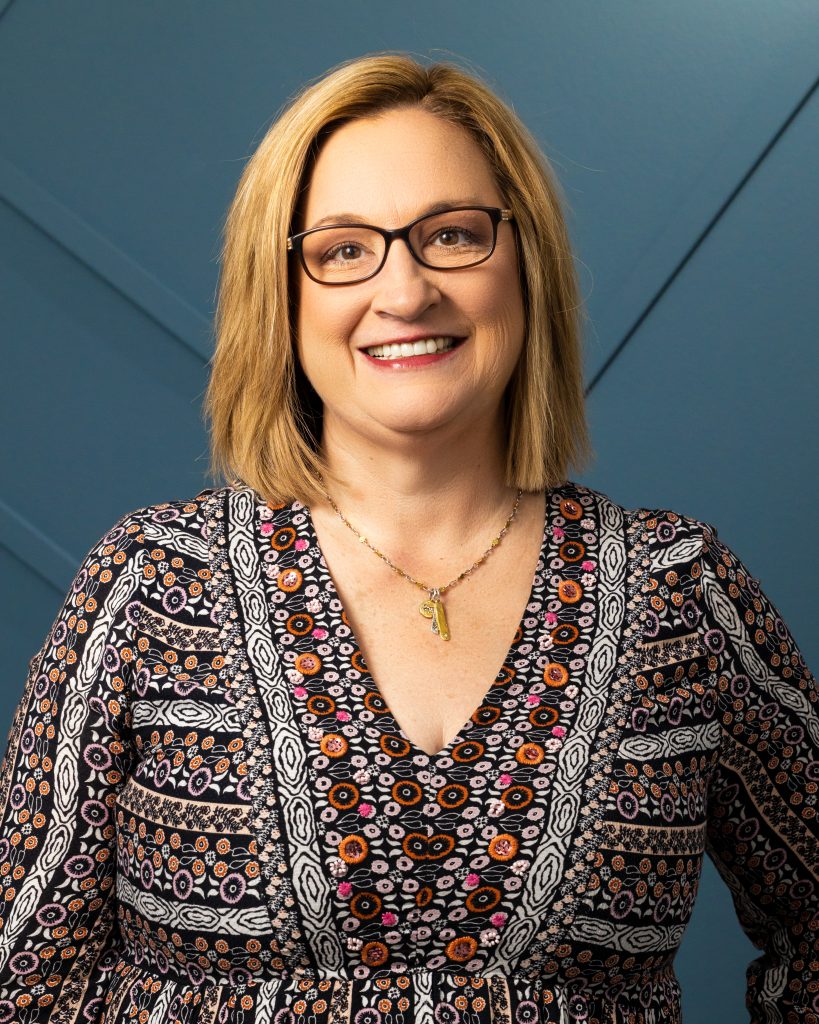 BY ANNETTE BROOKS | PHOTO BY NATHAN COLBERT PHOTOGRAPHY, INC
Amy Wine is passionate about helping high-performing individuals and couples design a life they love through quality counseling services, engaging podcasts, and encouraging blog posts, workshops, and online courses. The award-winning marriage and family therapist, peak performance business coach, and successful business owner has been on the other side of the couch in the past. She understands the courage it takes to reach out for professional support, which drives her to continually develop more ways to help people seeking guidance.
Given her talent and steadfast dedication to her mission, Amy has grown her counseling center to meet the growing demand for its services. She recently added 1,000 square feet to continue to best serve the community's needs, bringing the space to 4,500 square feet with 16 offices and a workshop space for 40 people. But she didn't stop there. Just across the parking lot, Amy has created a recording studio for her podcasts, videos, and online live events.
Especially with everything happening in our lives and the world right now, more people seek help, guidance, and sometimes simply a sounding board. Amy's goal is to inspire and uplift others and provide as many ways as possible to help people overcome things holding them back. She knows there's no one-size-fits-all service or solution and develops innovative, timely services such as the Couch Time with Amy Wine podcast and a Facebook community, Sacred Living: Helping Jesus Loving Women Design a Life They Love.
"Women want to live a life they want to wake up to each day," Amy says. "We're handling so much — family, children, careers, businesses and leadership, relationships, marriages, and even community. It's not about finding a balance; it's about finding a rhythm and flow that works for you, so you can live authentically, enjoy healthy relationships, and engage in a business or career in a way that you're running it versus it running you. This ultimately helps you avoid stress and burnout."
Amy doesn't just talk the talk. She walks the walk as a real-life example of how women can steer away from the overwhelming in life and design a life they can't wait to wake up to each morning.
"We've been developing more online courses for women, like Awaken Me: A Journey to Finding You," Amy adds. "All of us change over time, and this course is designed to be your north star for inspiration, hope, and direction."
If you could benefit from one or more of Amy's services, please take the first step. Visit AmyWine.com or AmyWineCounseling.com today. Whatever you're dealing with, Amy's hand-picked team of skilled counselors are here for you, as well as her online services, ready to meet your specific needs.
Effective psychological counseling and therapy for children, teens, adults, and couples
Autism spectrum disorders
Christian counseling
Diverse, hand-picked team of highly qualified counselors
In-person and telehealth counseling
Online courses
Blogs at AmyWineCounseling.com and AmyWine.com
Amy's podcast – Couch Time with Amy Wine
Contact
17920 Huffmeister Road, Suite 150
Cypress, Texas 77429
(832) 421-8714
AmyWine.com