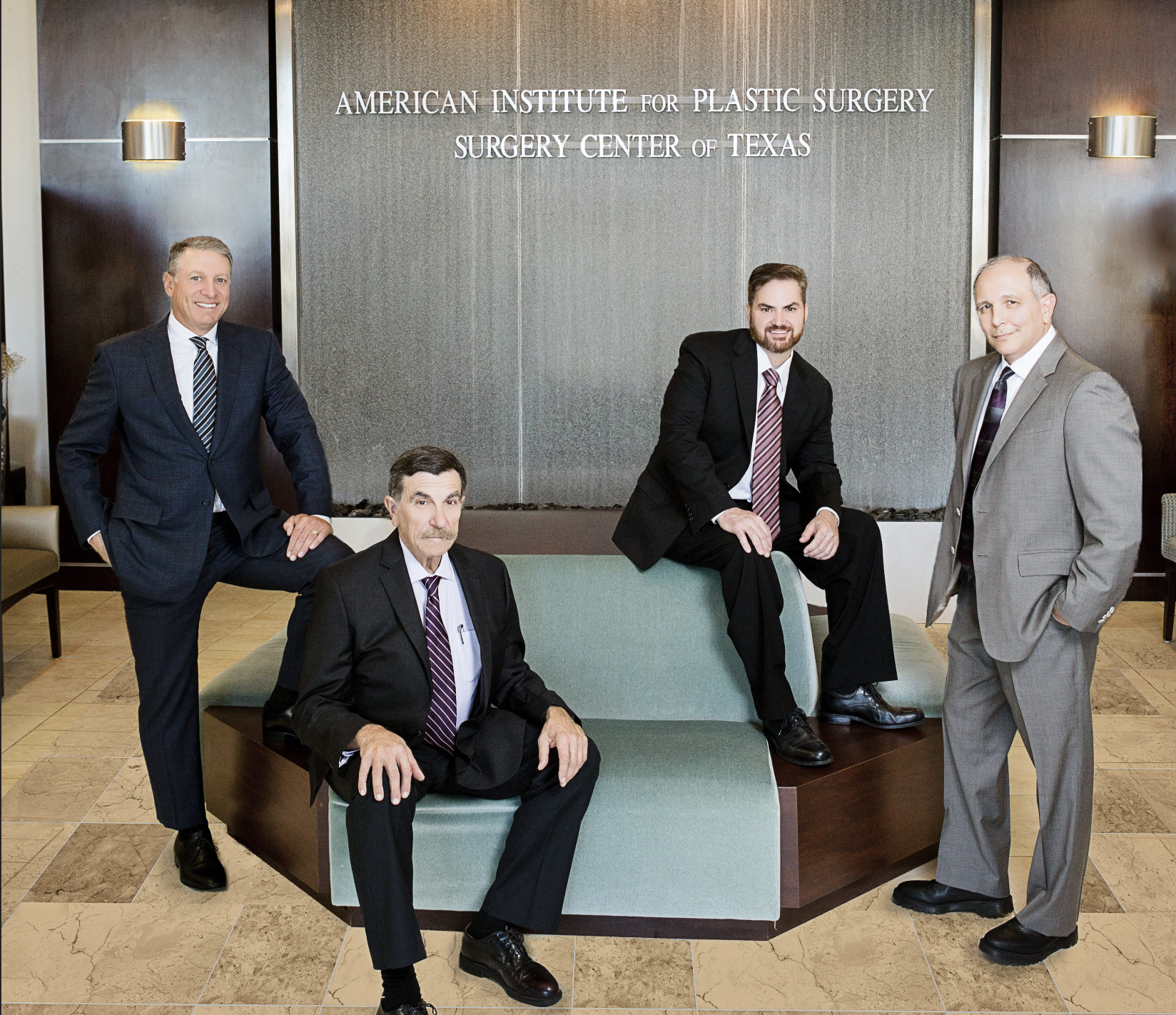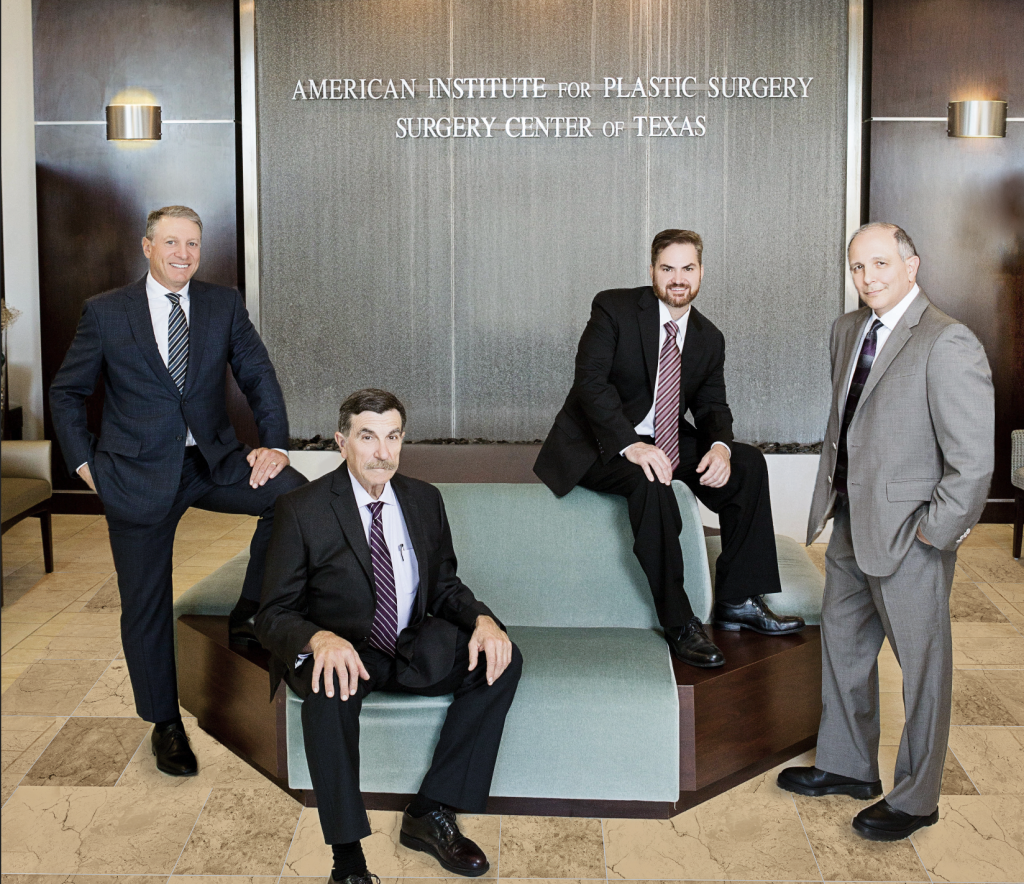 By
Annette Brooks
---
Remember when you didn't feel like hiding beneath a swimsuit cover-up or wearing relaxed-fit clothing? Do you long to be able to fill out a cute top and show off some cleavage or restore your body after pregnancy? For the guys — was there a time when you didn't want to wear a baggy t-shirt to hide your love handles? Or how about getting rid of unwanted body hair or enjoying a fuller head of hair?
The American Institute for Plastic Surgery has helped countless patients reshape, restore, and perfect their bodies with life-changing surgical and nonsurgical body contouring and cosmetic services. Their collaborative, board-certified plastic surgeons, Drs. Alfred Antonetti, Alan Dulin, Scott Harris, and Peter Raphael have more than 75 years of combined experience. And the Institute's accomplished medspa team represents the "best of the best" in the industry.
Fuller, Perkier, Larger Breasts
One of the Institute's specialties is breast augmentation which can improve breast size and projection and address asymmetries. There are a wide variety of breast implant sizes and shapes to choose from, and the experts at the American Institute for Plastic Surgery listen to your goals and desires, then review options to help you select the implant that is ideal for you.
Breasts can become droopy and deflated due to aging, weight gain and loss, and pregnancy. Consider a breast lift if you want "the girls" to appear more youthful and firmer. Breast lifts can include repositioning the nipple and areola and areola reduction and may be performed with or without breast implants, depending on your goals.
Trimmer Tummy and Waistline
Weight gain and loss and pregnancy can permanently stretch out the abdominal muscles and skin to the point that no amount of dieting or exercise will help. During a tummy tuck, the Institute's plastic surgeons flatten and reshape the abdomen by removing excess overhanging skin and fat and tightening the abdominal wall muscles. Each tummy tuck is highly customized to the patient.
As part of a Mommy Makeover, a tummy tuck can include breast enhancement, liposuction, and even FemTouch, a noninvasive, nonhormonal laser treatment for vaginal health and rejuvenation.
Rock a Shapelier Silhouette
Liposuction is a time-tested procedure that removes unwanted areas of fat from the body. The plastic surgeons can help you slim your waistline, eliminate a muffin top, destroy hips/saddle bags, minimize inner thighs, reduce front and back bra rolls, and more,
with liposuction.
If you're not ready for liposuction, the Institute's medspa offers noninvasive body contouring. NuEra Tight, a next-generation radio frequency platform, is used to smooth and tighten your skin.
Minimize the Dimples
We're talking about cellulite that creates a dimpled look of the skin. The Institute offers effective body-shaping treatments designed to reduce the appearance of cellulite and boost your self-confidence.
Wear Sleeveless Tops with Confidence
Do you want to go sleeveless without feeling self-conscious about flabby arm skin ("batwings")? Make an appointment to see if you're a candidate for an upper arm lift.
Shirtless and Self-assured
Love handles and excess fatty tissue around the breast area can make men feel self-conscious about taking off their shirts, especially at the beach. The American Institute for Plastic Surgery can contour these areas and more, with liposuction, so you can look forward to showing off a more sculpted physique.
Boost Your Booty Beauty
If you'd love to have a shapelier derriere, consider a Brazilian Butt Lift. Injecting fat taken from elsewhere in your body via liposuction shapes and augments the buttocks naturally, without using implants.
Erase the Ink
Do you have a tattoo you'd like to erase and forget? Let the Institute's experienced aestheticians help you get rid of the past. They use the PiQo4 multiple wavelength system that delivers pulses in picoseconds to shatter the pigments and sweep them away.
Need Hair?
Hair plays a significant role in our self-image, and hair loss is a common issue for men and women alike. The American Institute for Plastic Surgery offers hair restoration using a breakthrough FUE (follicular unit extraction) hair transplant technology called SmartGraft. Not only is this minimally invasive treatment more precise than other methods, but it also results in more natural hairlines, doesn't create a linear scar, and typically involves a faster recovery.
Hair in the Wrong Places?
Hair on your legs, back, bikini line, toes, underarms, chest — you name it, can be disheartening. Luckily, there's laser hair removal. The Institute uses a next-generation laser by SplendorX for permanent hair reduction. See if you're a good candidate by scheduling a consultation.
DFW's Trusted Destination for Plastic Surgery and Medspa Services
Comprehensive Surgical and Nonsurgical Services

Highly Experienced Plastic Surgeons Certified by the American Board of Plastic Surgery

Full Suite of Breast, Body, and Facial Procedures

Mommy Makeover

Private, Accredited Ambulatory Surgery Center

Female Rejuvenation

SmartGraft Hair Restoration

State-of-the-art Medspa, Skilled Team

Injectables – Botox, Dysport, Dermal Fillers

Laser Therapy

Skin Resurfacing

Skin Tightening and Reduction

Exclusive Medical-grade Skincare Line, Glow360

And Much More
Start On Your Journey to a Better Body Today

Whether you're looking for state-of-the-art plastic surgery, advanced nonsurgical medspa services, or both, the American Institute for Plastic Surgery is here to help you achieve your goals. Call today to schedule a consultation. Visit AI4PS.com for more information.