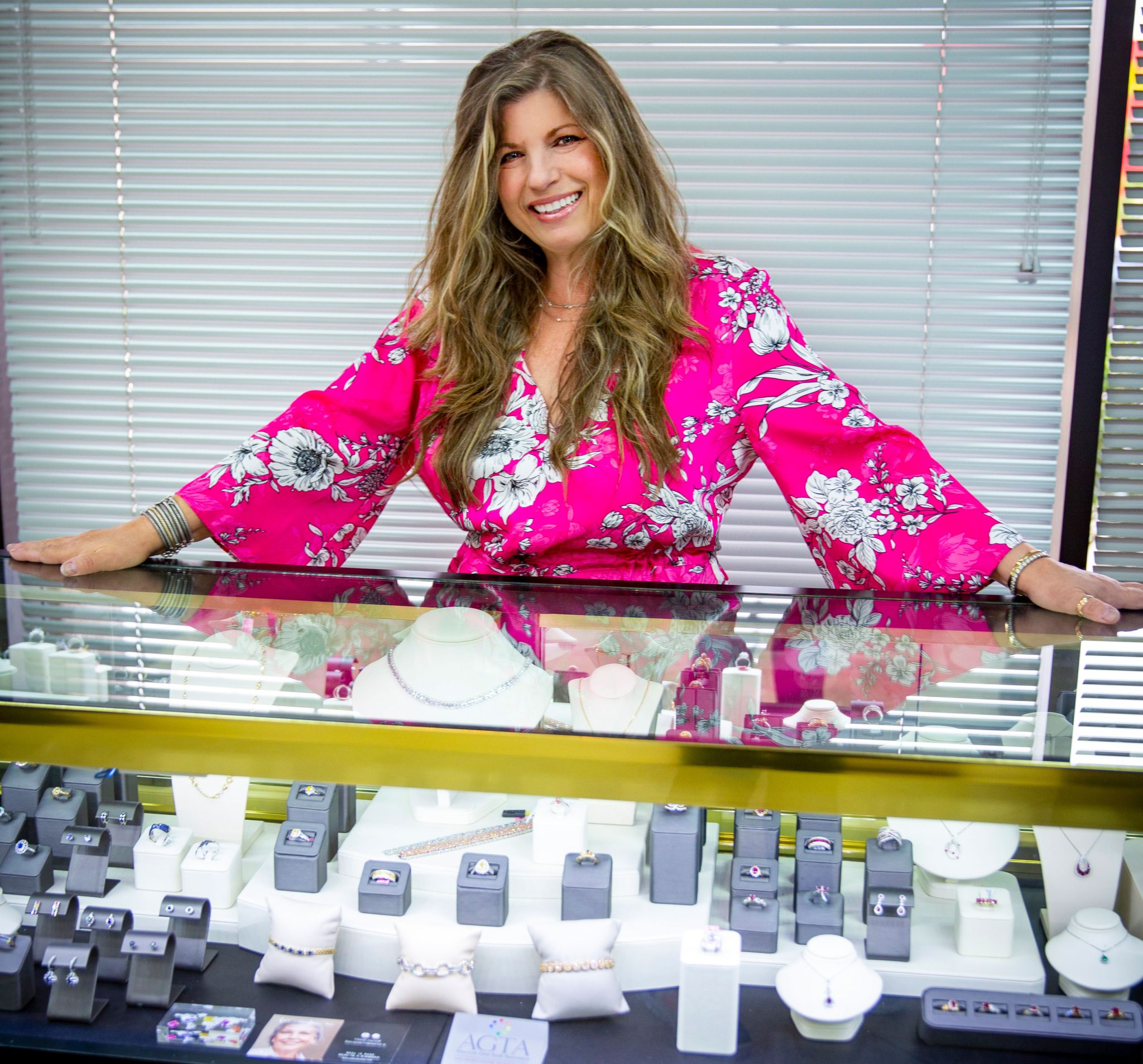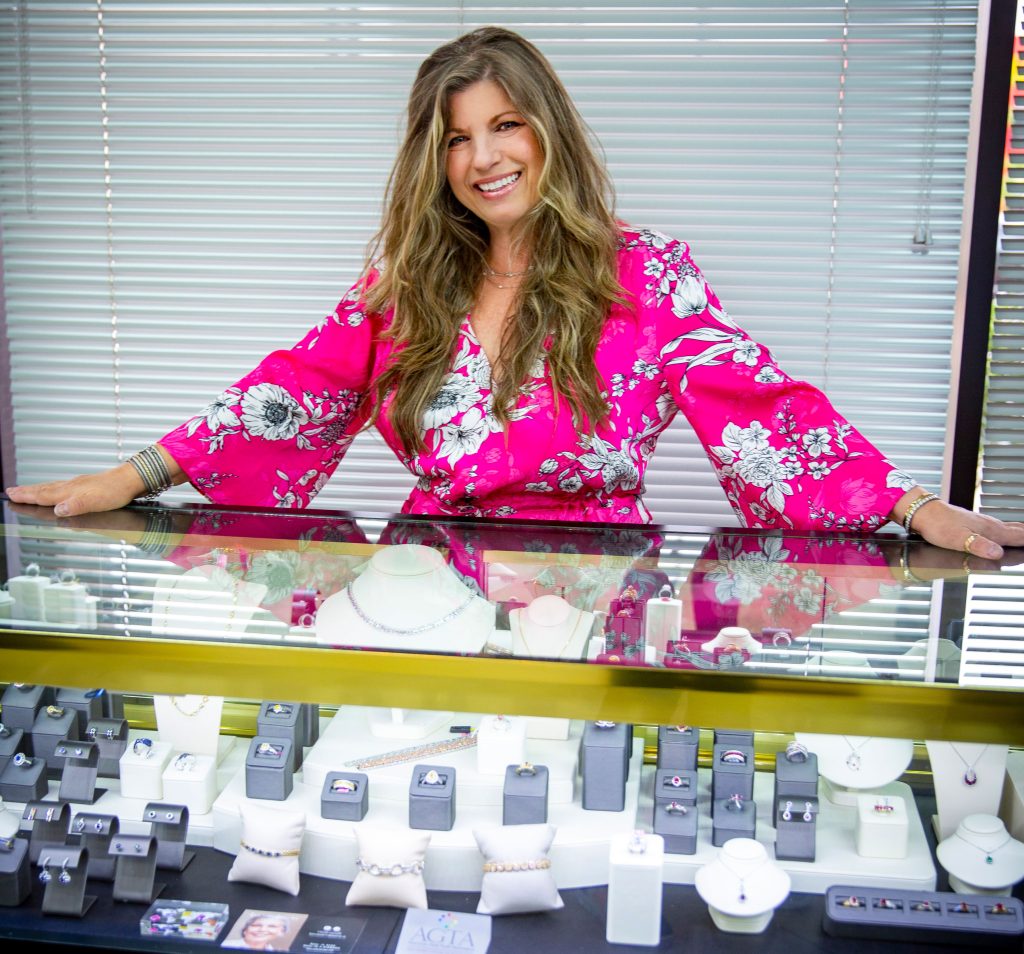 BY AUDREY SELLERS
Perhaps you inherited your grandmother's wedding ring, a relative's necklace, or you own some vintage jewelry from your younger days. Sentimental value makes these pieces too special to sell, but you've them stashed away for safekeeping since they're not in style.
Amber Gustafson, Amber Design's owner and master jeweler, can help you transform an outdated heirloom into a contemporary piece to wear proudly. "Jewelry reminds us of important milestones and memories, keeping meaningful people from our past with us in the present," she says. "Diamonds are especially timeless."
A talented jeweler for over 40 years, Amber recently celebrated the 20th anniversary of her Katy store, Amber's Designs. Voted Best Jeweler in Katy nine years in a row, the full-service studio offers a fabulous selection of unique jewelry, distinct customer designs, jewelry repairs, and luxury watch repairs.
New at Amber's Designs are lab-created diamonds — identical to earth-mined diamonds but much more affordable. "People are getting dressed up and going out again and want to wear more than costume jewelry," says Amber. "Due to COVID-19, people appreciate the value of their lives more and understand the importance of passing valuable treasure on to loved ones. This is what quality jewelry is all about."
Amber's Designs has hundreds of five-star reviews. One satisfied client proclaims, "I've been a customer for years. Beautiful and unusual designs. If you don't find exactly what you want, Amber will design the perfect piece for you."
Stop by the studio to meet Amber and see her exceptional creations or visit AmbersDesigns.com.
Contact
722 Pin Oak
Katy, Texas 77494
(281) 391-6333
AmbersDesigns.com