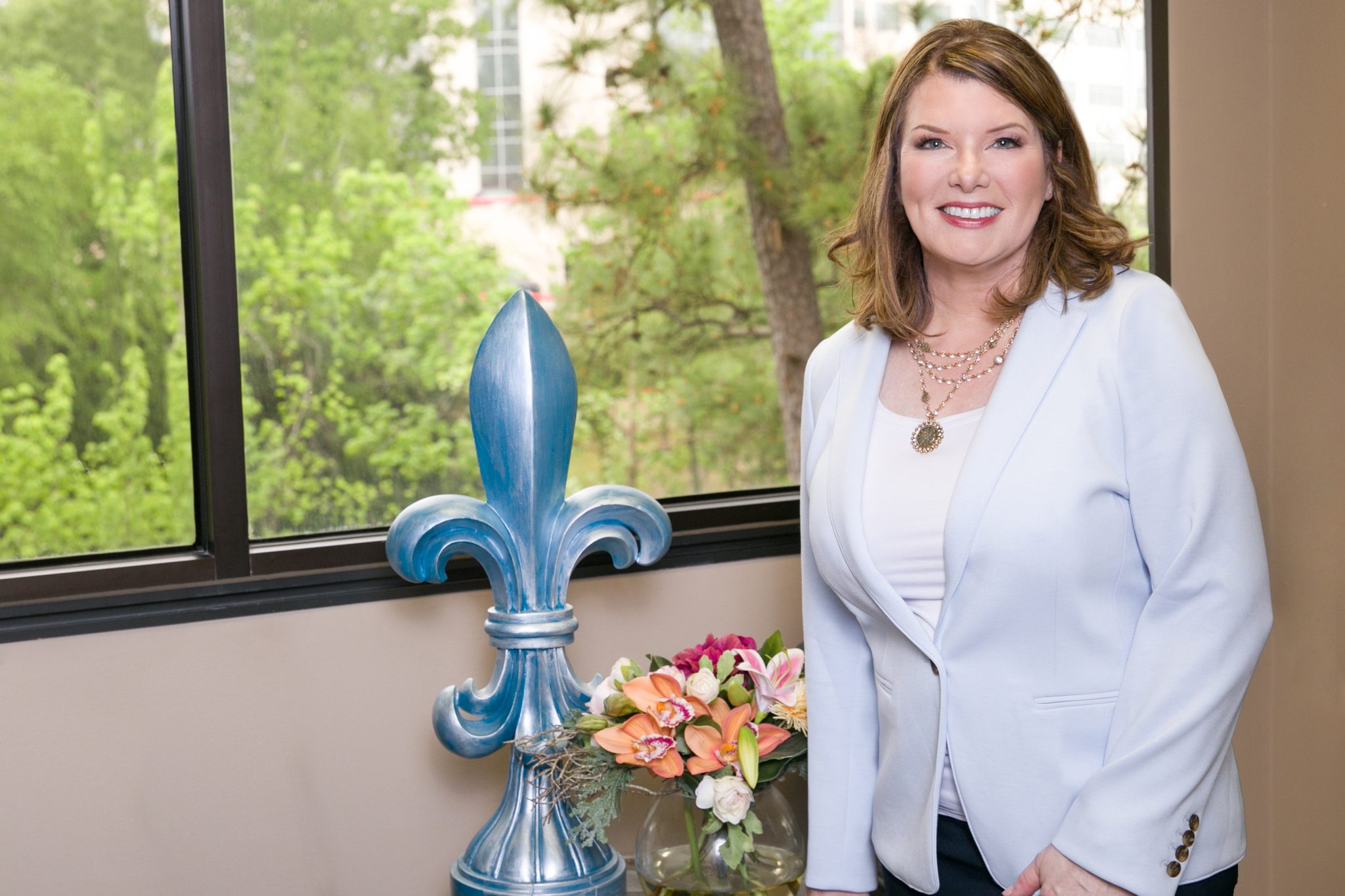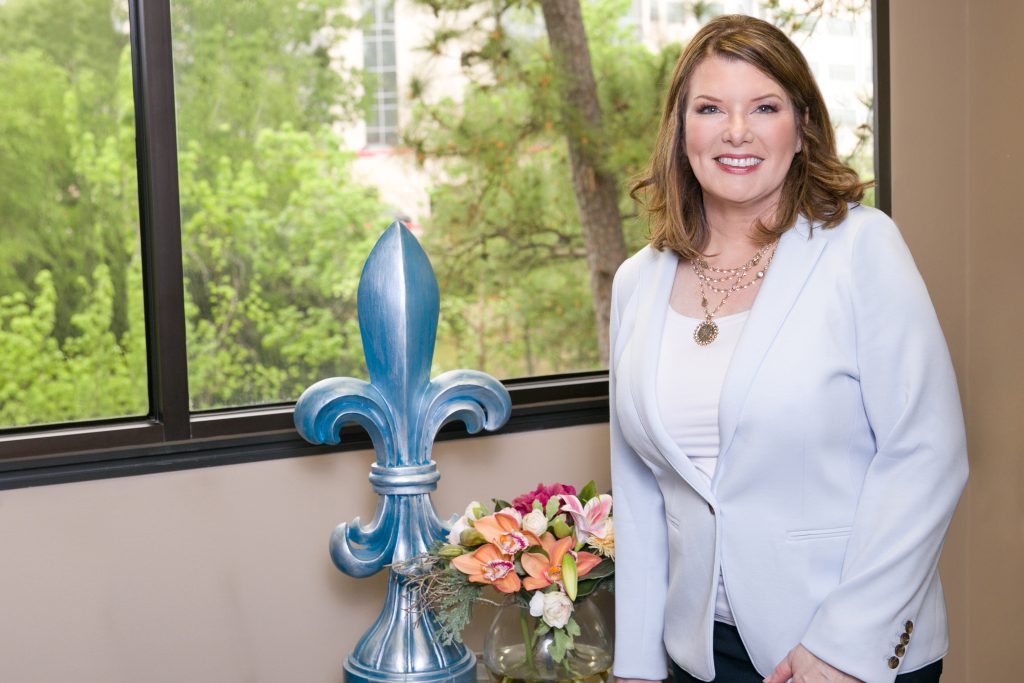 BY ANNETTE BROOKS | PHOTO BY APRIL SANCHEZ OF TAYLOR MORGAN PHOTOGRAPHY
Dr. Alisa Reed has focused on helping others ever since she can remember, and dentistry complements her caregiving nature. It also puts her attention to small details to good use, taps into her love of science and technology, and enables her artistic and creative talents to shine.
"Dentistry fills me up because I'm serving others and positively impacting their lives," says Dr. Reed. It makes her heart soar to help patients reap the healthy benefits of a well-maintained smile, create their dream smile with cosmetic dentistry, or improve their quality of life with laser dentistry.
"It's rewarding to see patients who arrive feeling apprehensive or in pain leave the office with a big smile. Knowing patients are healthier and feeling better than when they came in — those are my happy days," Dr. Reed shares.
Dr. Reed says treating conditions like tooth decay, gum disease, and toothaches, which relieves pain, provides immediate gratification for her and her patients. Perhaps the best feeling of all is when she sees the sheer joy patients experience — sometimes along with a few happy tears of gratitude — when they see their new smile for the first time after a customized cosmetic smile makeover. "It's especially rewarding because I know that they'll experience the life-changing impacts a beautiful new smile brings once they leave the office," she adds.
Camaraderie and Teamwork Combined with Personalized Care
The heartfelt care and compassion Dr. Reed and her team have for their patients are unmatched. In turn, new patients feel their concerns melt away as they discover how everyone goes above and beyond to welcome them, personalize their visit, and help ensure their dental experience is comfortable and positive.
"We're professional, but the office atmosphere is also upbeat and light-hearted. We're a family, and our patients are part of it. There's a lot of levity, and it's not uncommon to hear laughter among our team and our patients," Dr. Reed says. "It's a joy to come to work every day."
Many of Dr. Reed's staff have been with her for years, which speaks volumes in an industry that often has a high turnover rate. And she praises Dr. Stacey Smith, who practices in the Panther Creek office. "It took time to find the right person to bring into the practice — someone I trust implicitly and who shares the same philosophy of care. I respect her as a dentist and individual, and our patients love her," says Dr. Reed.
Beyond Teeth Alone
Dr. Reed explains that modern dentistry is more than checking your teeth, filling cavities, or designing new smiles with cosmetic services. "People today are aware of what dentists have known for a long time, that our oral health and overall health are intertwined," she says.
Research confirms a link between gum disease and other systemic health diseases. According to the American Society of Periodontology, people with diabetes are more likely to have periodontal disease, and gum disease may increase the risk of heart disease and contribute to respiratory diseases such as pneumonia. It's also been linked to Alzheimer's, some cancers, and low-birthweight babies.
Dr. Reed knows she's instrumental in helping patients stay healthy, but a recent experience really brought home the impact dentists can make. "A patient came in for a cleaning, and since we always check blood pressure and pulse as part of our exam, we noticed he had a low heart rate. We advised him to call his physician, and thankfully, he followed through. The next time we saw him, he had a pacemaker and said, 'You saved my life.' It was a profound and memorable moment."
Technology Matters
Dr. Reed stays abreast of the rapid technological changes in dentistry. "It's not about adopting technology for technology's sake. I look for advancements that improve the delivery and efficacy of dental care, and add convenience and comfort for my patients," she explains.
One example of technology used in her office is lasers. She uses a laser for root canal therapy, gum contouring, periodontal therapy, and decontaminating treatment areas during routine procedures. This helps eliminate the possibility of inflammation and eases discomfort.
More About Alisa Reed, DDS
Growing up in New Orleans, Dr. Reed adopted the French word Lagniappe as her motto, which means something given as a bonus or an extra gift. "I believe in going the extra mile in life — giving a bakers' dozen — and going all-in, not halfway," she says.
After graduating cum laude from Louisiana Tech University, Dr. Reed earned a Doctor of Dental Surgery and an advanced education in general dentistry residency at Louisiana State University. She stays on the leading edge of dentistry, regularly completing continuing education classes on state-of-the-art procedures and best practices for safety and sterilization.
Dr. Reed has lived in The Woodlands for 25 years. She has a 24-year-old who lives locally, a 21-year-old in college, and a 17-year-old in high school. Outside of the office, she enjoys spending time with family and friends, cooking, and loves being part of the fabric of The Woodlands community.
Dental Designs by Alisa Reed conveniently offers a full suite of services. Patients happily refer friends and family to Drs. Reed and Smith and those who saw them as kids continue to see them as adults. Even patients who have moved away travel miles to their dental appointments instead of changing dentists.
Call today to schedule your appointment. If you're interested in improving the appearance of your smile, schedule a complimentary cosmetic consultation with Dr. Reed.
Services Include
General and family dentistry
Cosmetic dentistry
Restorative dentistry
Laser dentistry
Invisalign and ClearCorrect
Root canal therapy
Oral surgery
Sleep apnea and snoring treatments
Sedation dentistry
Dental implants, mini-implants, implant-retained dentures, All-on-4
Contact
1001 Medical Plaza Drive, Suite 300
The Woodlands, Texas 77380
(281) 367-3411
4850 West Panther Creek Drive, Suite 104
The Woodlands, Texas 77381
(281) 296-2010