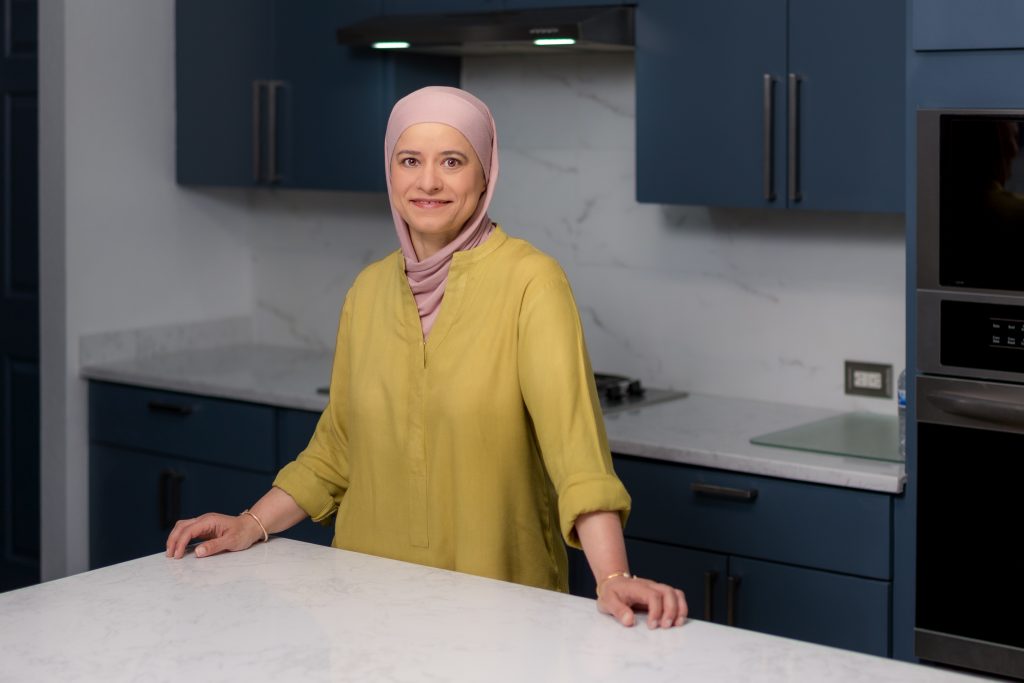 Afshan Moosa of the Moosa Realty Group embodies the saying, "Work hard, play hard." For more than 20 years, she has gone above and beyond to help her clients find the home of their dreams or sell their current home seamlessly. She makes herself available 24/7 and works tirelessly and enthusiastically every day to help her clients navigate one of the largest decisions — and investments — they will make.
"From the first phone call all the way to close, you can count on me to listen to your needs, understand your desires, effectively communicate, and help you every step of the way," Afshan says. "I believe in making a personal connection with everyone I serve and go above and beyond to make sure my clients are well taken care of."
Afshan embraces life with open arms and is always up for a new adventure. She went skydiving at age 50 in Dubai and found the experience to be completely exhilarating. "I loved it! I had an amazing time," she says. Afshan also enjoys staying active at home with her family. She loves playing sports of all kinds — especially table tennis. She says, "Both my sons are fabulous, and we play all the time."
Painting is another pastime that brings her joy. Afshan turns to painting to both unwind and to express her creativity. She enjoys retreating to her home's dedicated art room, where she works with acrylics and resin.
When it comes to women who inspire her, Afshan says there are too many women to name. "I get inspiration from different women all around me for different things," she says. "I love reading and hearing about them. Women who raise children and women who make a success of themselves always inspire me."
Afshan finds her most meaningful inspiration in her loved ones. "My husband of 32 years and my two boys, Hassan and Sameer, are truly the wind beneath my wings," she says. "My dad believed in me always. He said I would be successful in whatever I did. I also wouldn't be where I am today without my mother, sister, and brother, and all my friends and clients who believe in me and refer me. And I can't say enough about my amazing assistant, Madeline. She is a godsend!"
If you're looking for an expert real estate professional who will work hard for you and keep your best interests at heart, entrust your real estate needs with Afshan. "We go out of our way to find the home our clients want," she says. "We always make sure our offers are competitive, and we don't stop until our clients get the home they want."
Afshan says there's nothing better than seeing the happiness on a client's face on closing day. "Nothing compares to seeing their tears of joy when they get what they really want," she says.
Visit MoosaRealtyGroup.com to see featured listings, get a free home evaluation, and get in touch with her team.
Contact
4783 Preston Road, Suite 100
Frisco, Texas 75035
(214) 724-0632
MoosaRealtyGroup.com