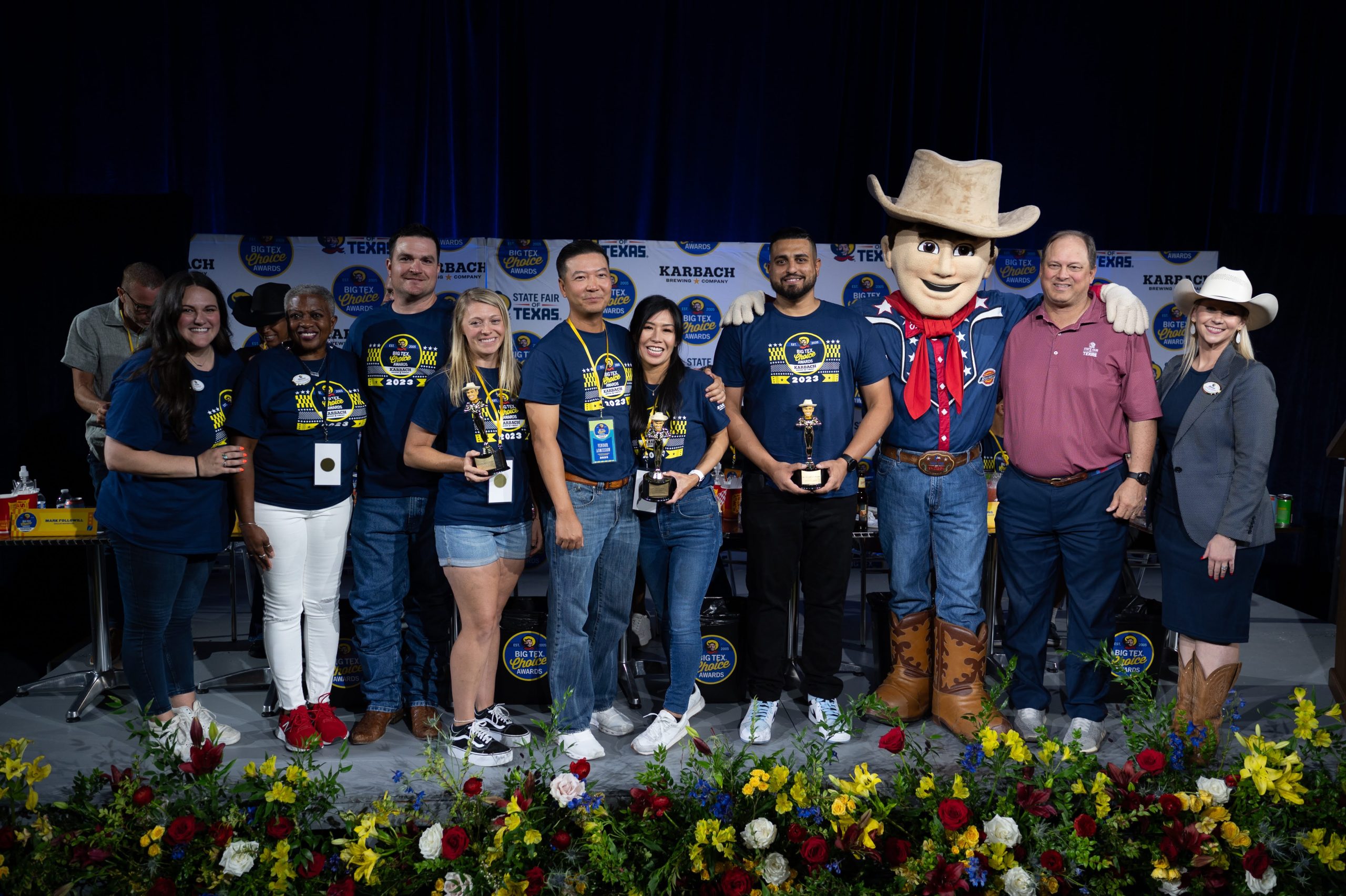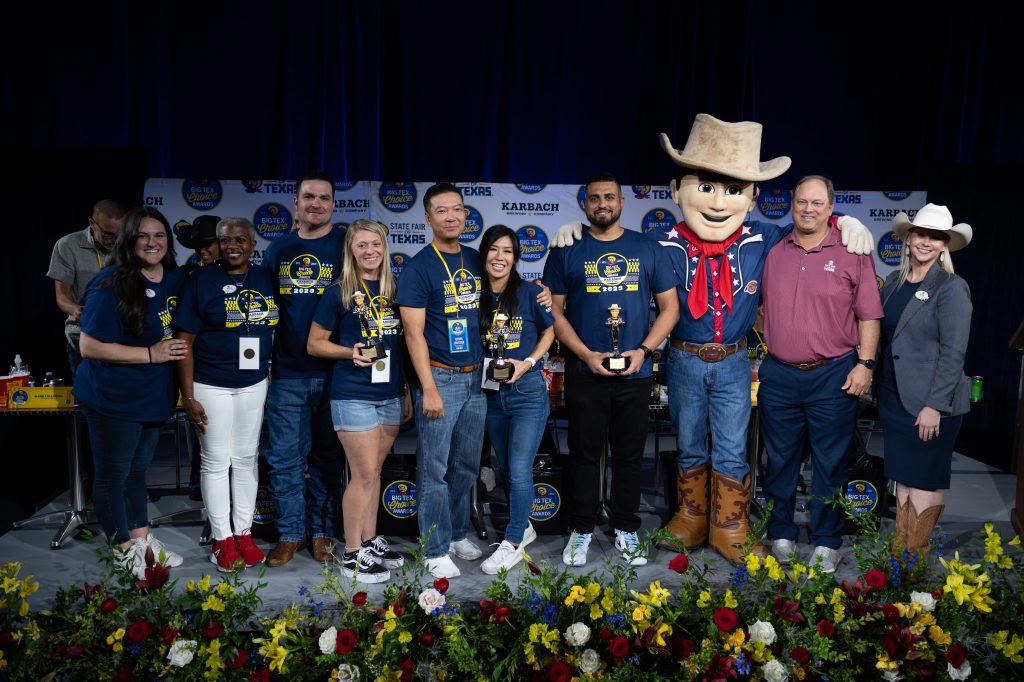 Courtesy: The State Fair of Texas
---
The tastiest time of the year is here! After sampling all 10 finalists' foods, the all-star judges tallied their scores and made their decisions. Without further ado, the winners are…
BEST TASTE – SAVORY

DEEP FRIED PHO, Michelle Le
This unique combination brings a southern spin to this popular traditional Vietnamese comfort food, perfectly balancing rich and refreshing flavors. With every bite, you get a harmonious mouthful of noodles, slices of beef, fresh herbs, bean sprouts, and a taste of aromatic pho broth that has simmered for hours. It is served with a side of broth for dipping, lime, jalapeños, cilantro, hoisin sauce, and sriracha for a spicy, fiery kick!
BEST TASTE – SWEET

BISCOFF DELIGHT, Stephen El Gidi
Immerse yourself in a classic New York-style cheesecake coated with Belgian chocolate. Each bite reveals the symphony of an outer layer adorned with crushed Biscoff cookies, offering a delightful crunch. It is finished with a drizzle of Lotus Biscoff spread and a perfectly placed Biscoff cookie.
MOST CREATIVE

BOURBON BANANA CARAMEL SOPAPILLAS, Cody & Lauren Hays
These hot and delicious traditional sopapillas are topped with vanilla-caramel-infused bananas, sweet bourbon syrup, crushed candied pecans, sweetened mascarpone cheese, crumbled Nilla Wafers, and then dusted with powdered sugar.
---
Every year, the Big Tex Choice Awards judges face the tough yet tasty task of selecting the winning Fair foods. This year, the field was especially competitive, making their decision difficult. Despite not taking home one of the titles today, the other delicious 2023 finalists include Deep Fried Cheesy Crab Tater Bites by Isaac Rousso, Fernie's Fried Cherry Pie in the Sky by Christi Erpillo & Johanna McKee, Loaded Fries Pizza by Tom Grace, Ox'cellent Soul Roll by Kerston & Shawn Thorns, Sweet Encanto by Tony & Terry Bednar, Trail-Ade by Ruth Hauntz, and Turkey Ribs by Abel Gonzales.
This year's celebrity judges were Brad Batson – Co-Founder, Karbach Brewing Company; Jamie "Jazze" Goodspeed-Maxie – Radio One Dallas; Mark Followill – TV Play-By-Play Announcer, Dallas Mavericks; Norm Hitzges – Local Radio Legend; Richard Chamberlain – Chef, Chamberlain's Steak and Chop House; Sumera Syed – Baker & Content Creator, @sumerathebaker; Zach & Tee – Food Content Creators, @zachandtee.