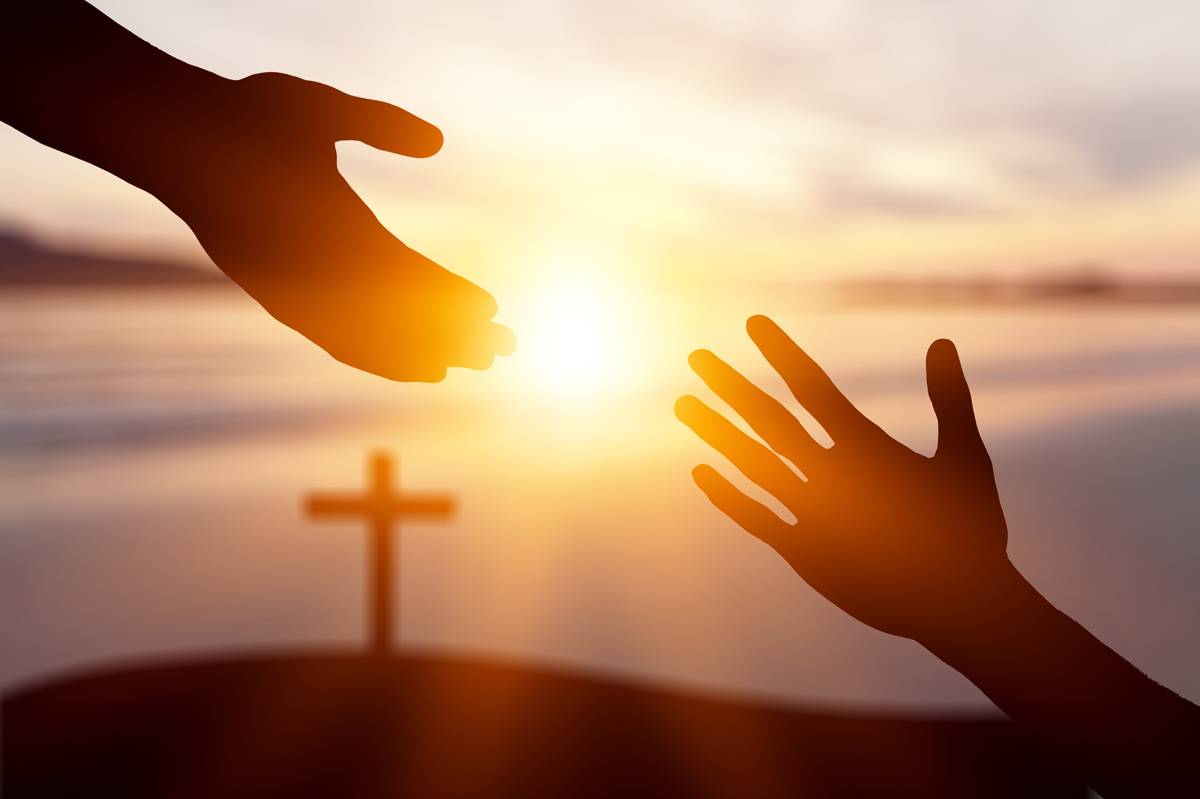 By Mimi Greenwood Knight
When my daughter, Molly, was three and a half, we rocked her little world by bringing home a baby brother. From the moment I passed my home pregnancy test, Molly seemed to know something was up. She'd always been on the clingy side but, during the next nine months, she barely left my side — especially at bedtime. I consulted with my older sister, who's years ahead in childrearing. She told me to make a little pallet for Molly alongside my bed. "She'll get tired of sleeping there, after a few nights, and go back to her own bed," she assured me.
Uhhhh…no. Molly happily slept on that pallet next to my bed for the better part of three years, long after Baby Brother had moved into his own room. But here's the thing. I loved it. I loved lying down alongside that spunky girl each night. She decided since I'd sung her to sleep so many times, she'd return the favor. Many are the night I dozed off to the sound of my baby girl making up songs about all the things that had happened in her world that day. But the mornings were the best.
I absolutely loved hearing this sweet child's first thoughts in the morning. She'd lie there waiting for me to wake up. When I did and looked over the side of the bed, she'd say, "Mom, can we talk?" It didn't matter what she said next — what her dreams had been, what she hoped we could make for breakfast, or "Why did Brother wake me up so much last night?" (Good question.) It wasn't what she said. It was that sweet, early-morning time of just being together.
One of those mornings, talking about nothing and everything with Molly, I heard the still, small voice of God say, "This is how I feel when you want to spend time with Me." If I'd never been a mother, I guess I'd never understand the way our Heavenly Father feels just to have his daughter eager to share time with Him. In Philippians 4:6, God tells us through the Apostle Paul, "Do not be anxious about anything, but in everything by prayer and supplication with thanksgiving let your requests be made known to God." Now, that's a Father who wants to hear from His children.
At Easter, more than any other time, we Christians reflect on the greatest gift we ever received when the curtain was torn top to bottom and heaven was thrown wide open for all believers. Thanks to the sacrifice of our Savior that first Easter morning, we now have complete access to our Heavenly Father — day or night — for praise or lamentation — in our mountaintop moments and when we find ourselves wallowing in the valley — on days when prayers fly from our lips and the times when all we can do is be still in His presence (Psalm 46:10). Our Abba Father is there waiting, watching, and wanting to talk with His children.
I heard a pastor recently refer to the cross as "the Mercy Tree." It's only through God's unfathomable mercy that a sinner like you or me has access to all the riches and all the wisdom of God. What is it that's tugging at your heart this Easter season? Perhaps the challenges of keeping up with work, family life, and just trying to live in a pandemic-ridden world have caused you to drift from God. No matter how far away you might find yourself, He hasn't moved. He's still there with His arms open wide and your name on His lips.
Take a moment to let these words from Romans 8:38-39 wash over you, "For I am convinced that neither death nor life, nor angels nor rulers, nor things present nor things to come, nor powers, nor height nor depth, nor anything else in all creation, will be able to separate us from the love of God in Christ Jesus our Lord." Surely that includes a pandemic. Through the Apostle Paul God issued His invitation "come boldly to the throne of grace" (Hebrews 4:16). And again through the Prophet Jeremiah, He offered us this goosebump-inducing summons, "Call to me and I will answer you and will tell you great and hidden things that you have not known." (Jeremiah 33:33)
In these verses and others, God leaves little doubt. He wants to hear our thoughts, questions, concerns, requests and just to spend sweet time with His children. Let's slow down this Easter season, turn off the noise of the world, and just BE still with our God. He's waiting and hoping to hear from His children.