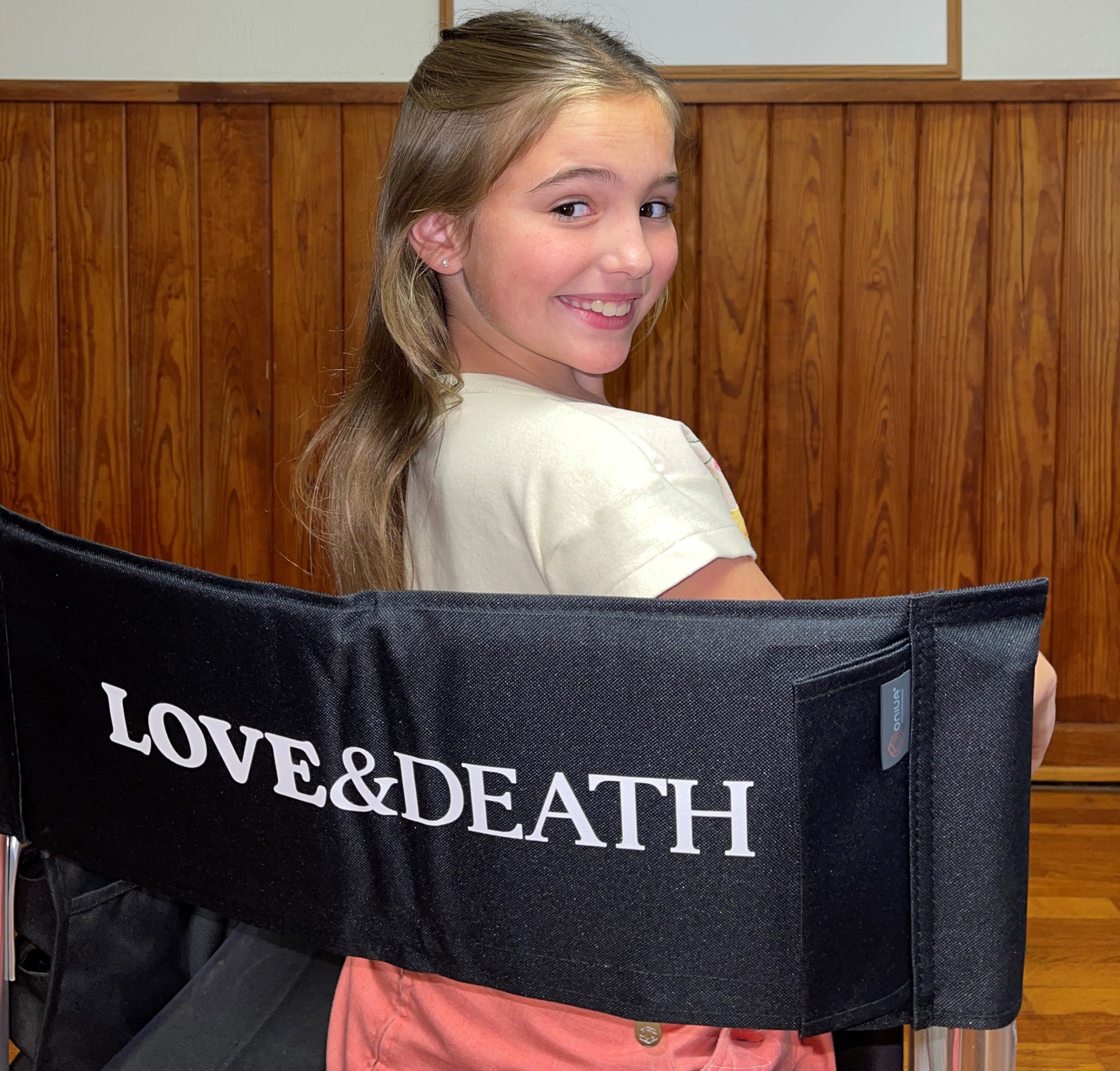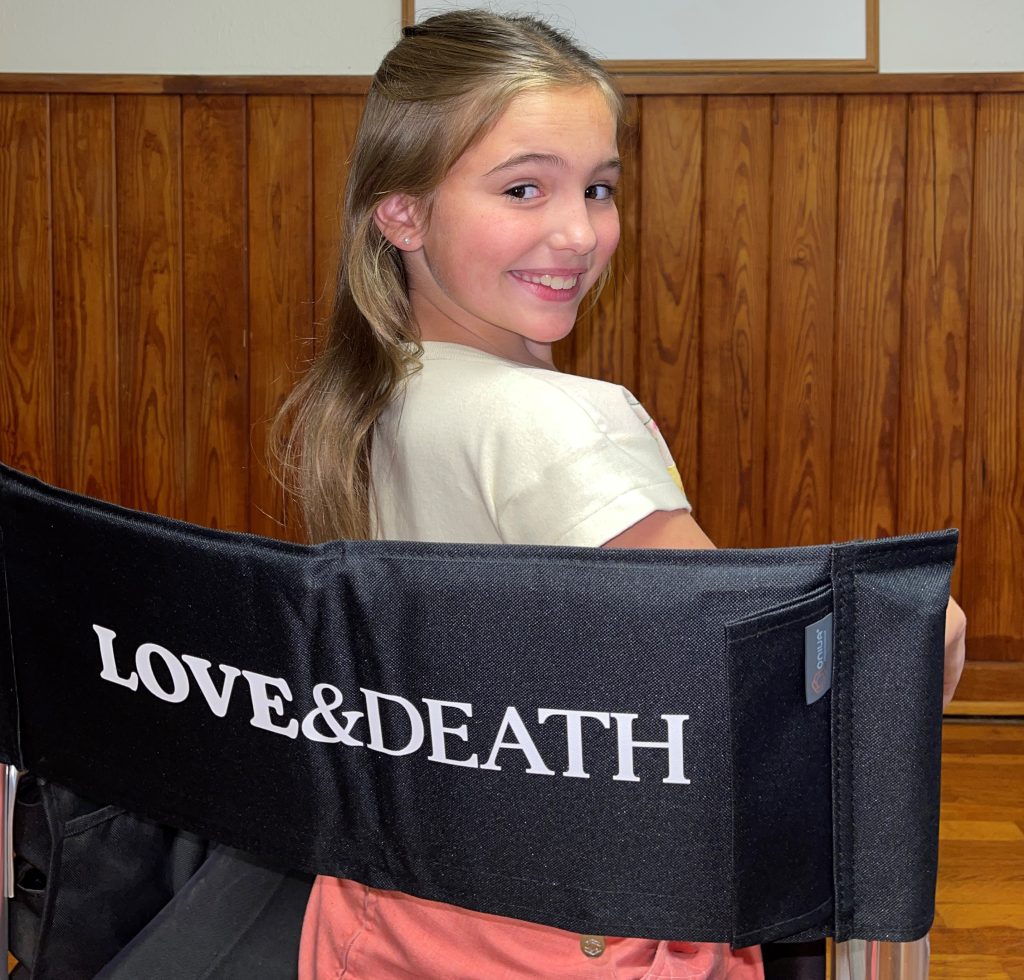 By
Mimi Greenwood Knight
---
All Harper Heath remembers of her first TV commercial was a big, red couch and two bulldogs licking her cheeks. She was, after all, only three. From the moment Harper was born, it was clear to the Heath family that she had a big personality. Her earliest years were spent making her parents and five older brothers laugh. What's a mom to do? Lindy Heath signed her up with a talent agent when she was three, and Harper landed that first commercial not long after.
She was a natural. Her first commercial led to other acting opportunities, including Harper's first feature film at seven, and recently a supporting role in a six-episode, true-crime miniseries, Love & Death, currently airing on HBO Max. "We joke that Harper never gets auditions unless we're on vacation," Lindy said. No problem, though, since auditions are done mainly by "self-tape" now. When they got the call for this one, Lindy set up a camera in the family's hotel room, and Harper did her thing. She even worked virtually with her acting coach to tweak her audition performance. They submitted the tape and forgot about it.
"Then we were back home, and I was fixing dinner one night when the phone rang," Lindy said. "Our agent asked, 'Is Harper right next to you? You got Love & Death!'."
"I was screaming my head off," Harper said. "I couldn't believe it. Filming was really fun. Everyone was so great. Lizzy and Jesse would talk to me and were so nice that I never really felt nervous. And it didn't feel like a job, just fun."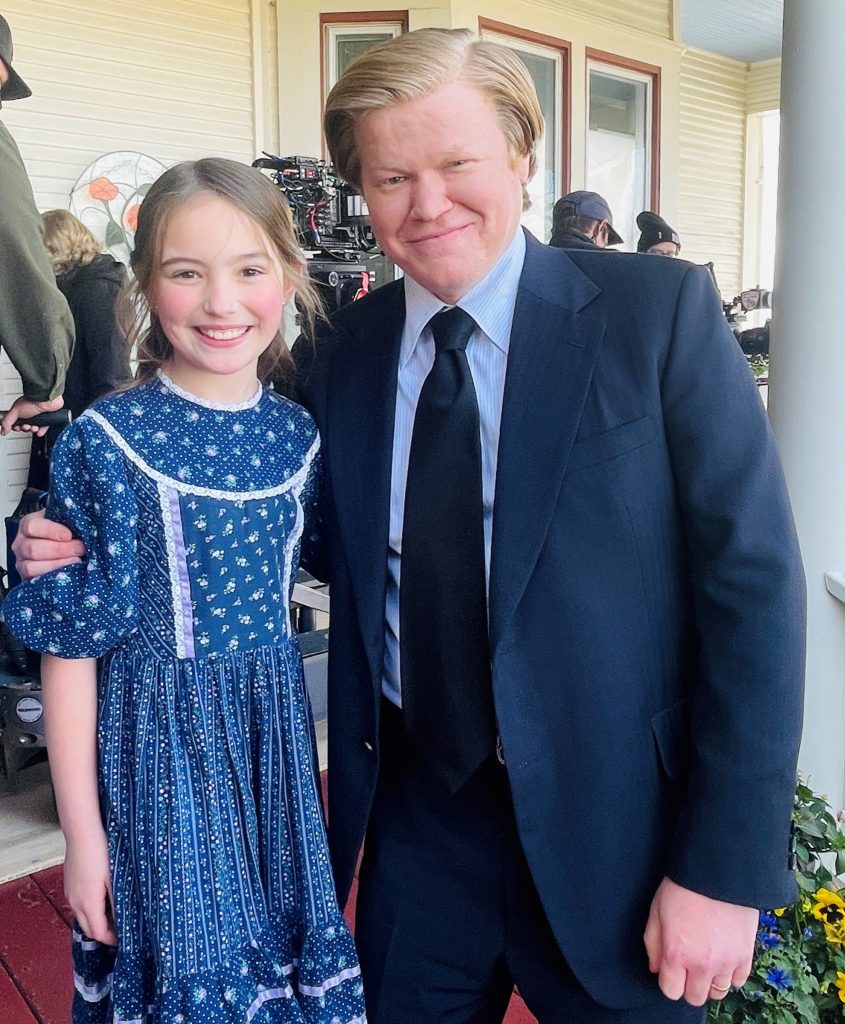 Love & Death is based on a true love story that ended in murder in 1980. Written by David E. Kelley and directed by Lesli Linka Glatter, it is set in Wylie, Texas but filmed outside of Austin. In the film, Candy Montgomery (Elizabeth Olsen) begins an affair with her friend, Betty Gore's, husband (Jesse Plemons), which ultimately leads to Candy murdering Betty (Jennie Page). Harper played Alisa Gore, the daughter of Betty Gore, and got a kick out of her vintage 80s wardrobe. She even turned nine on the set and enjoyed lots of attention from her costars. "Everybody kept yelling, 'Happy birthday, Harper!'"
During her five months on set, Harper worked with a tutor to keep up with her studies and is back in school now and back to her beloved horseback riding, cheering, and tumbling. "As we were driving home, after her last day of filming, Harper asked, 'Okay, now what? What's my next project?'" Lindy said. "I told her we were going back home to work hard and keep auditioning until we found the next role that's right for her. That's exactly what she's doing. And when she's not, she's watching everything she can from her acting idol, Millie Bobby Brown. She even dressed like her for Halloween. And she's dreaming of her ideal role. "I'd like to do a feature film with horses," she said.