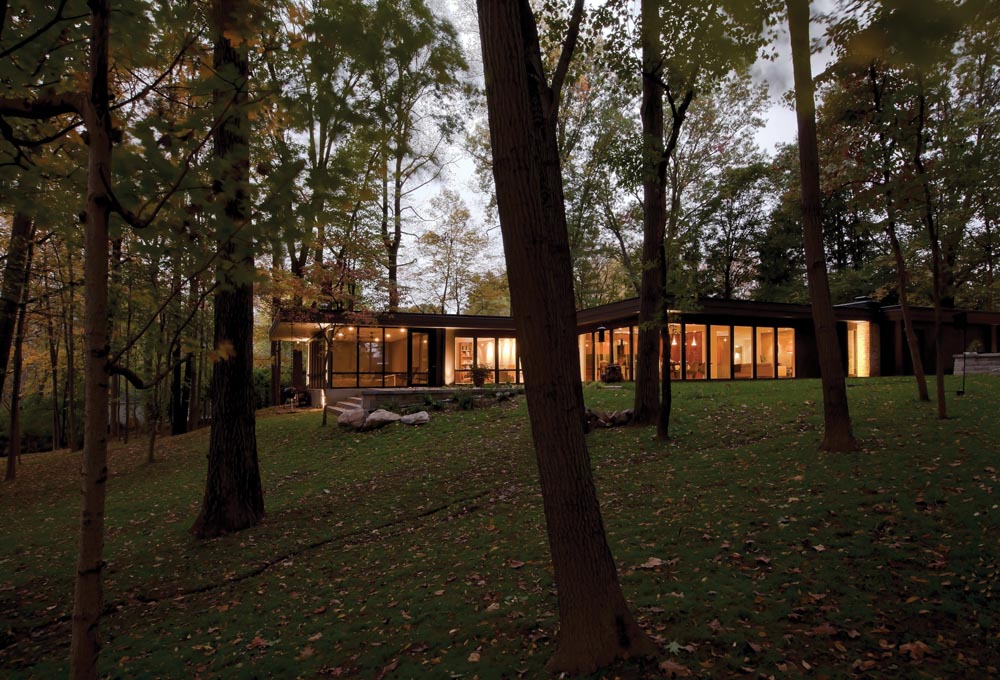 UPDATED EXTERIOR
This mid-century original underwent a comprehensive renovation for its new owners, both to respect the home's roots and reflect the owners' aesthetic and lifestyle. Every inch of the space, interior and exterior, was redone.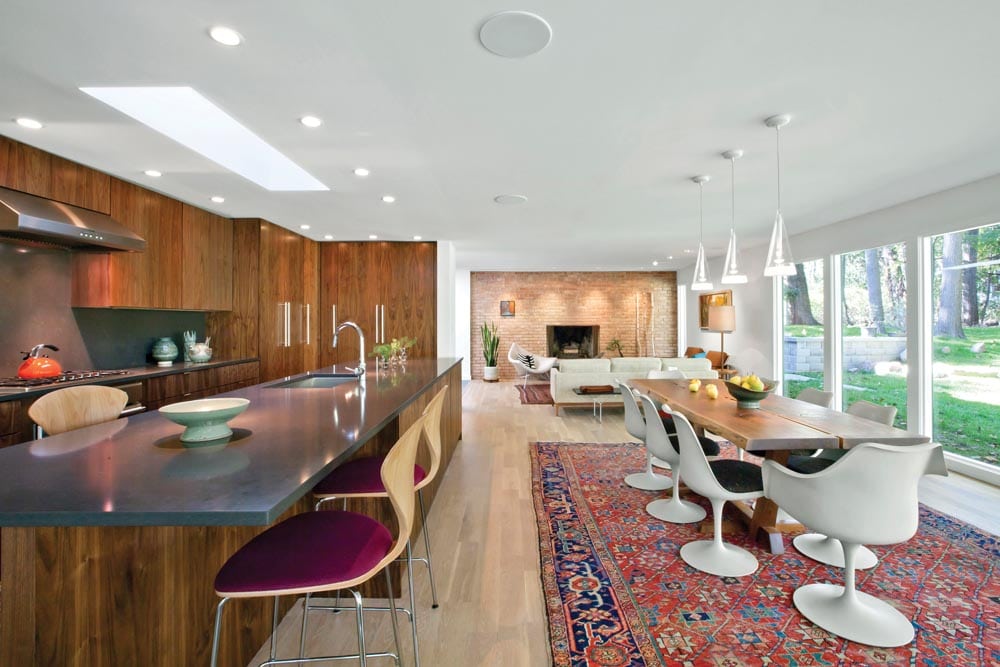 CUSTOM Kitchen
The entry wall wraps to form the interior custom walnut cabinetry inside, both at the entry gallery and into the kitchen, part of an open concept living space.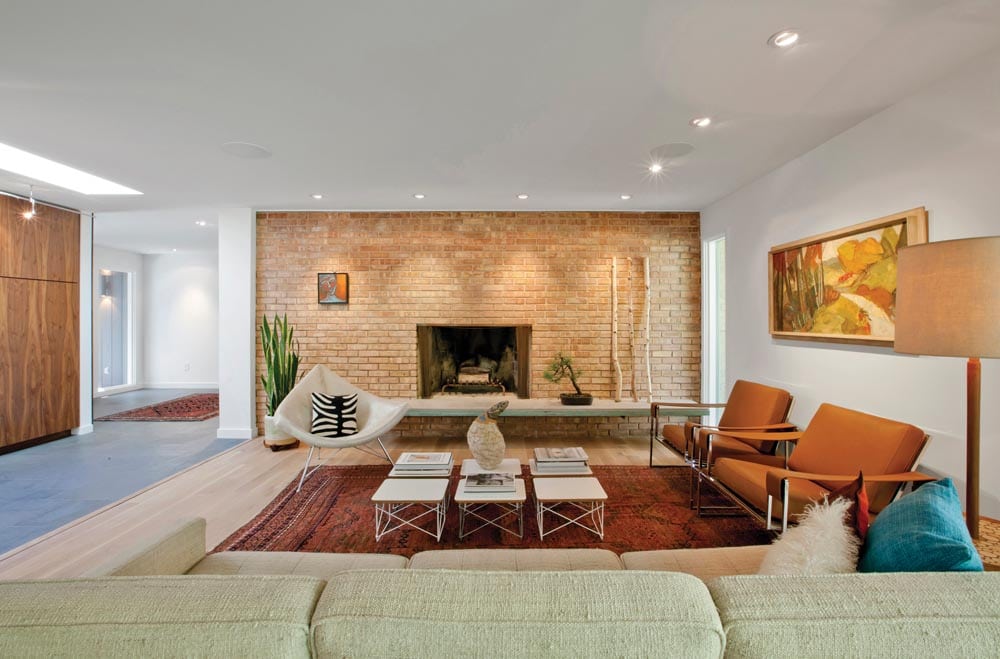 LAID-Back Living
The original brick fireplace was preserved, featuring a raised, cantilevered concrete hearth, and the fireplace wall visually sides to the outdoors through the vertical slot window opening.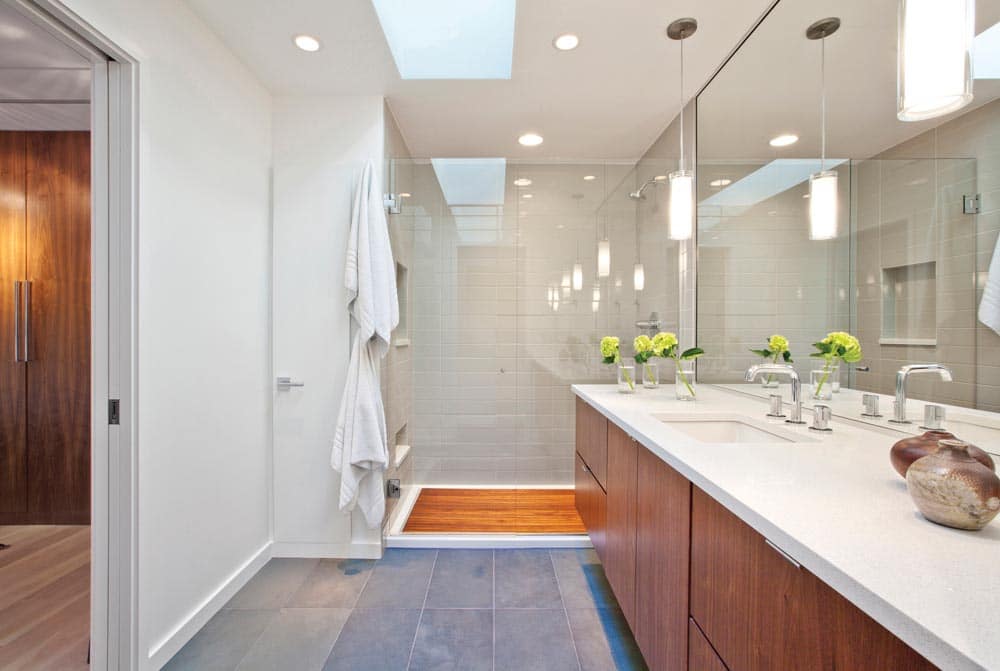 BRIGHT Bath
The use of skylights helps achieve daylight balanced daylight inside, and a mix of furnishings pair nicely with new finishes, lighting, and fixtures to achieve a re-imagined interior.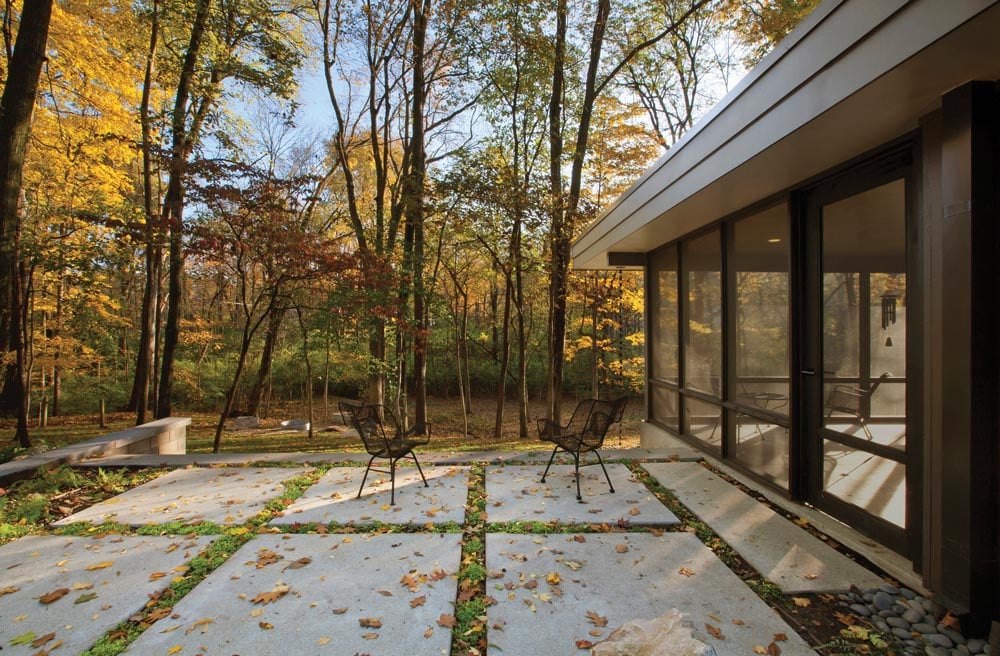 VISTA view
Trees and underbrush were strategically cleared while modern hardscaping and landscaping help to articulate the indoor-outdoor connections of the wooded location.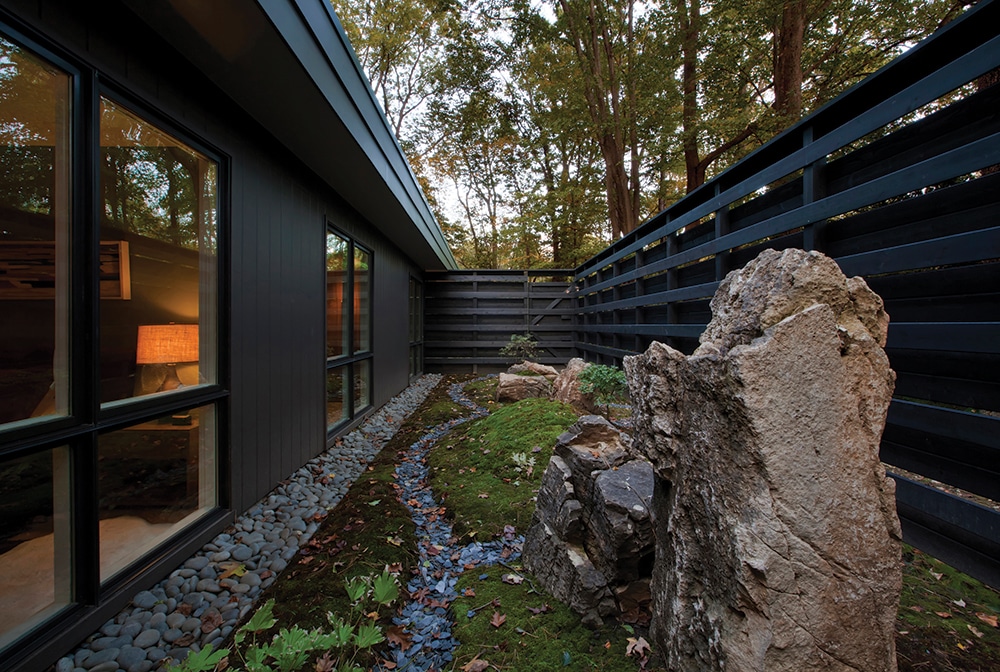 Walled garden
Privacy wall framing continues from the entry outside around the bedroom wing to achieve privacy and offer unique views to a new moss garden.
Fowler Residence, originally designed by Bill Wright (of Vonnegut, Wright, Porteous), 1956, near Williams Creek, Indiana
Courtesy of Christopher Short
Project by HAUS Architecture for Modern Lifestyles, Principal Christopher Short, Project Architect Derek Mills, Architect Paul Reynolds
About the architects HAUS is a boutique design studio of Indianapolis architects helping clients create highly personal, customized, detailed architecture and interiors, selectively working with progressive single-family residential and commercial clientele. HAUS-Arch.com