Get Back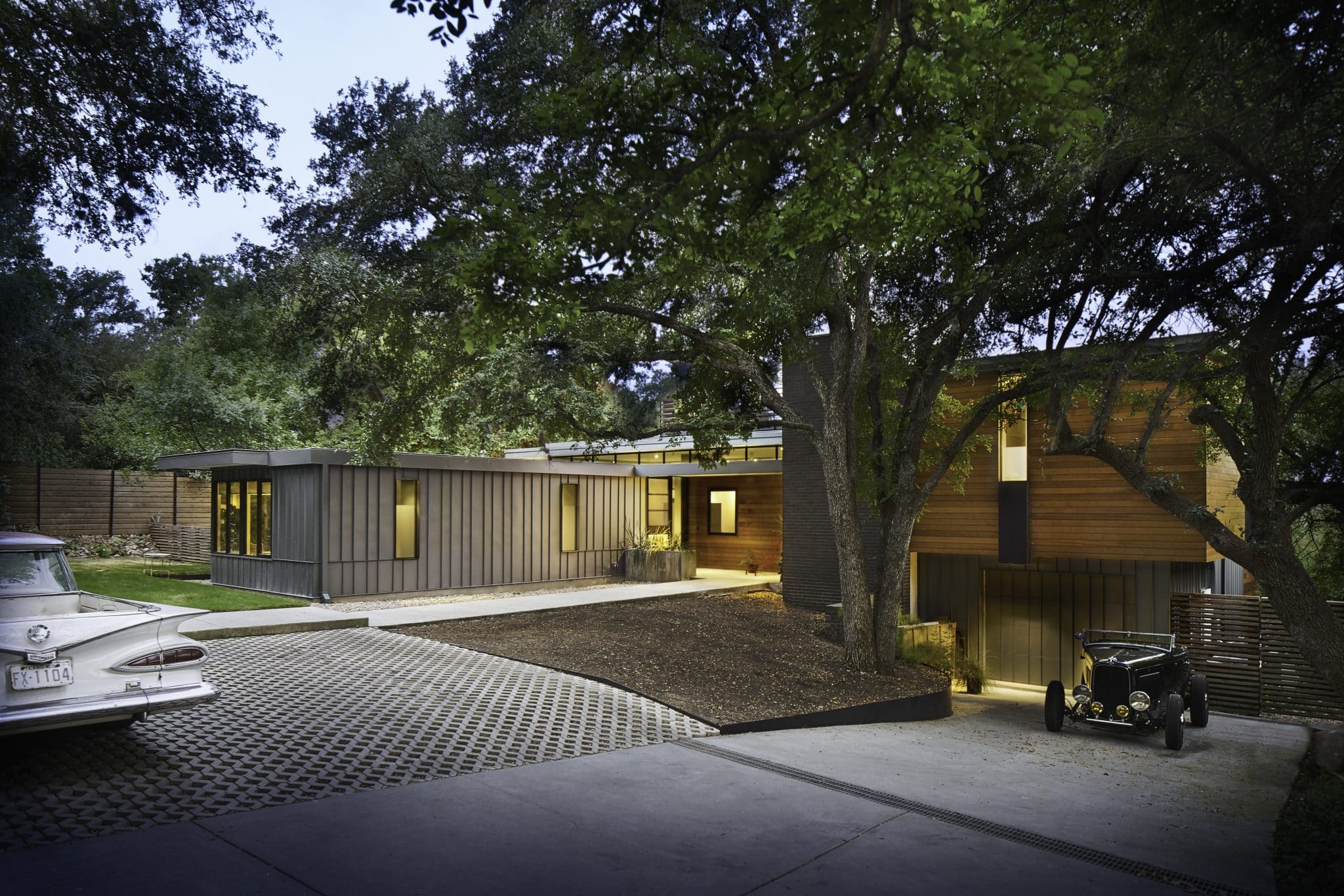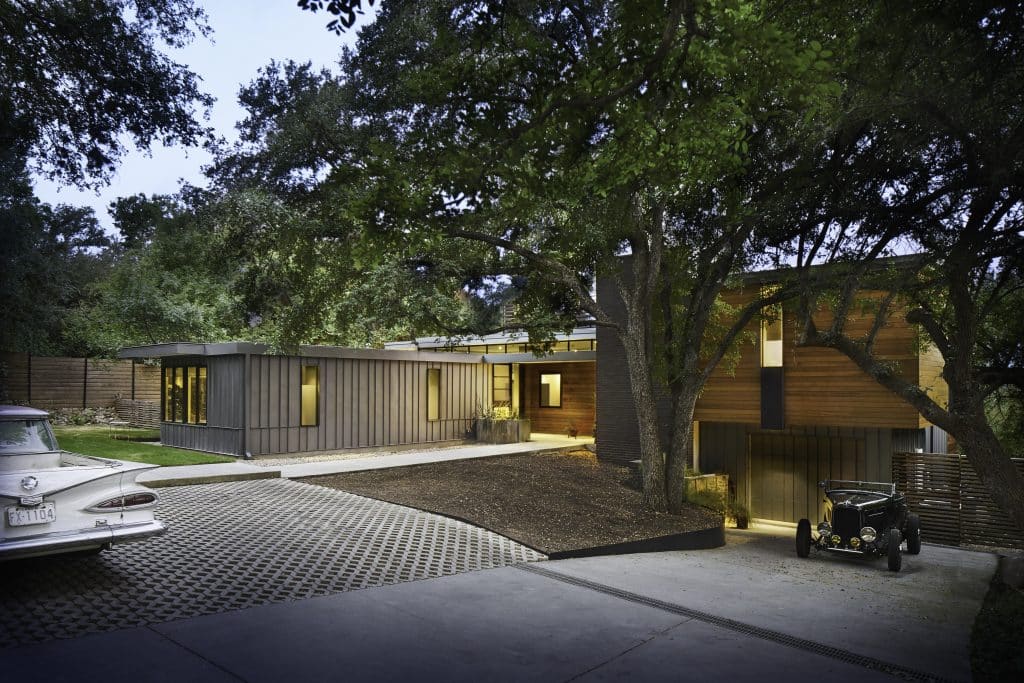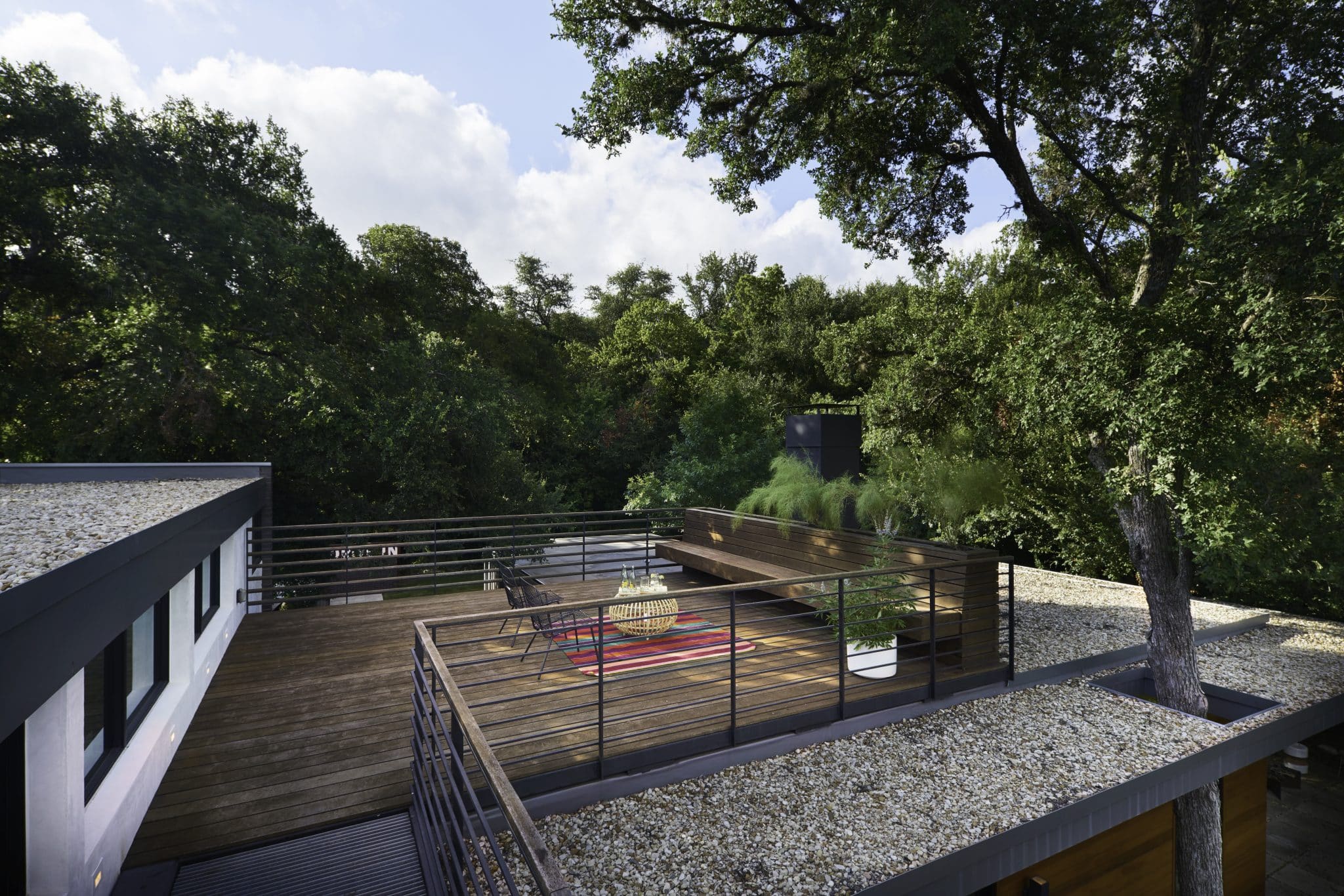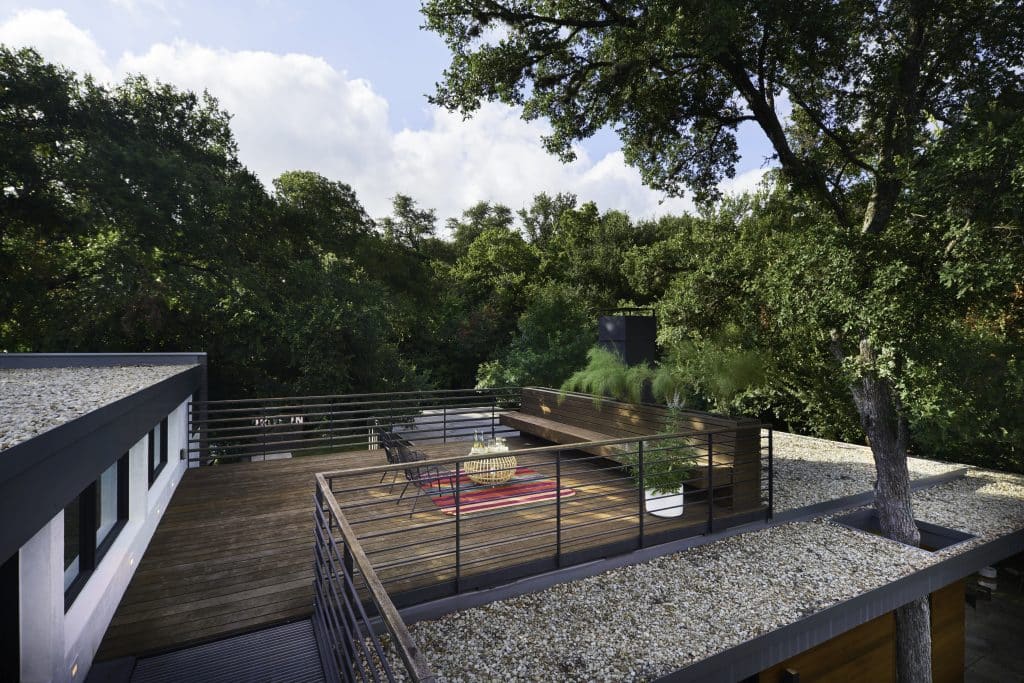 Exterior Using a limited palette of materials like brick, white stucco, metal siding, and clear sealed western red cedar, the exterior of this Austin home, originally built in 1953, is a series of interconnecting rectilinear forms.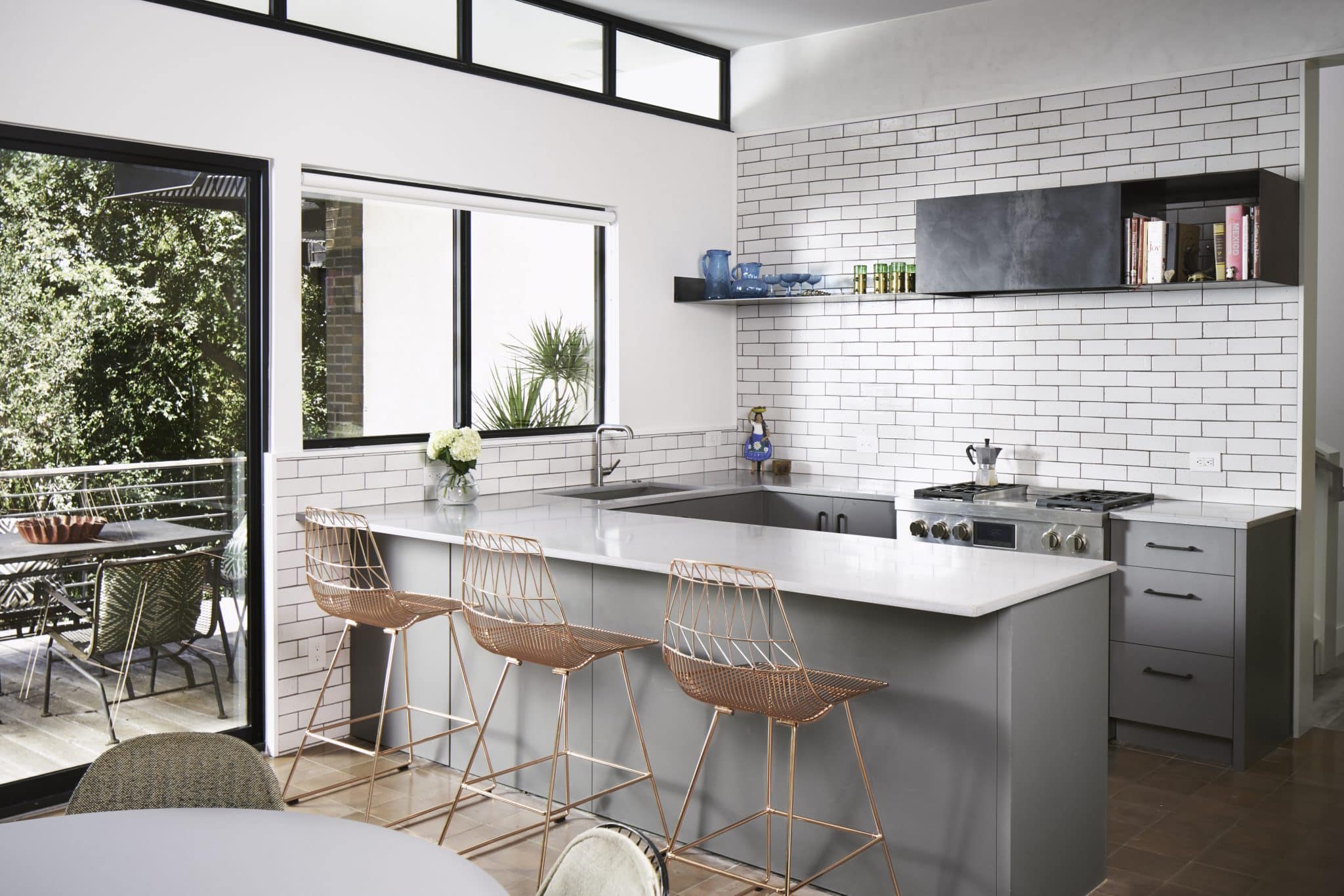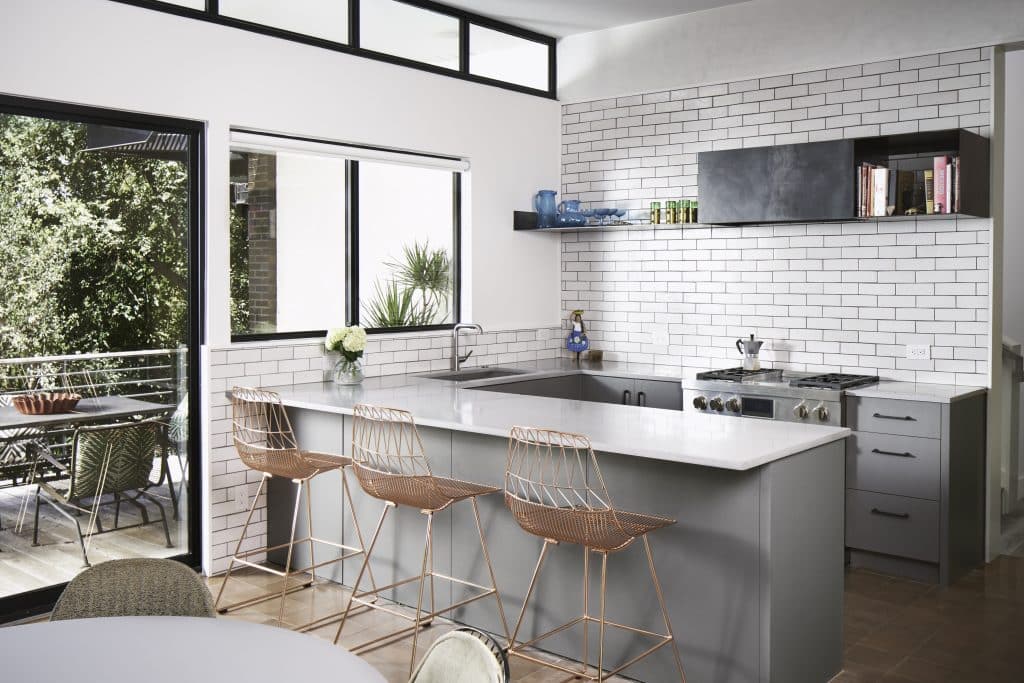 Kitchen The now-open kitchen is compact and efficient, with a custom blackened steel vent hood surround that also serves as a display shelf. Concrete countertops and glazed brick tile provide timeless and durable surfaces.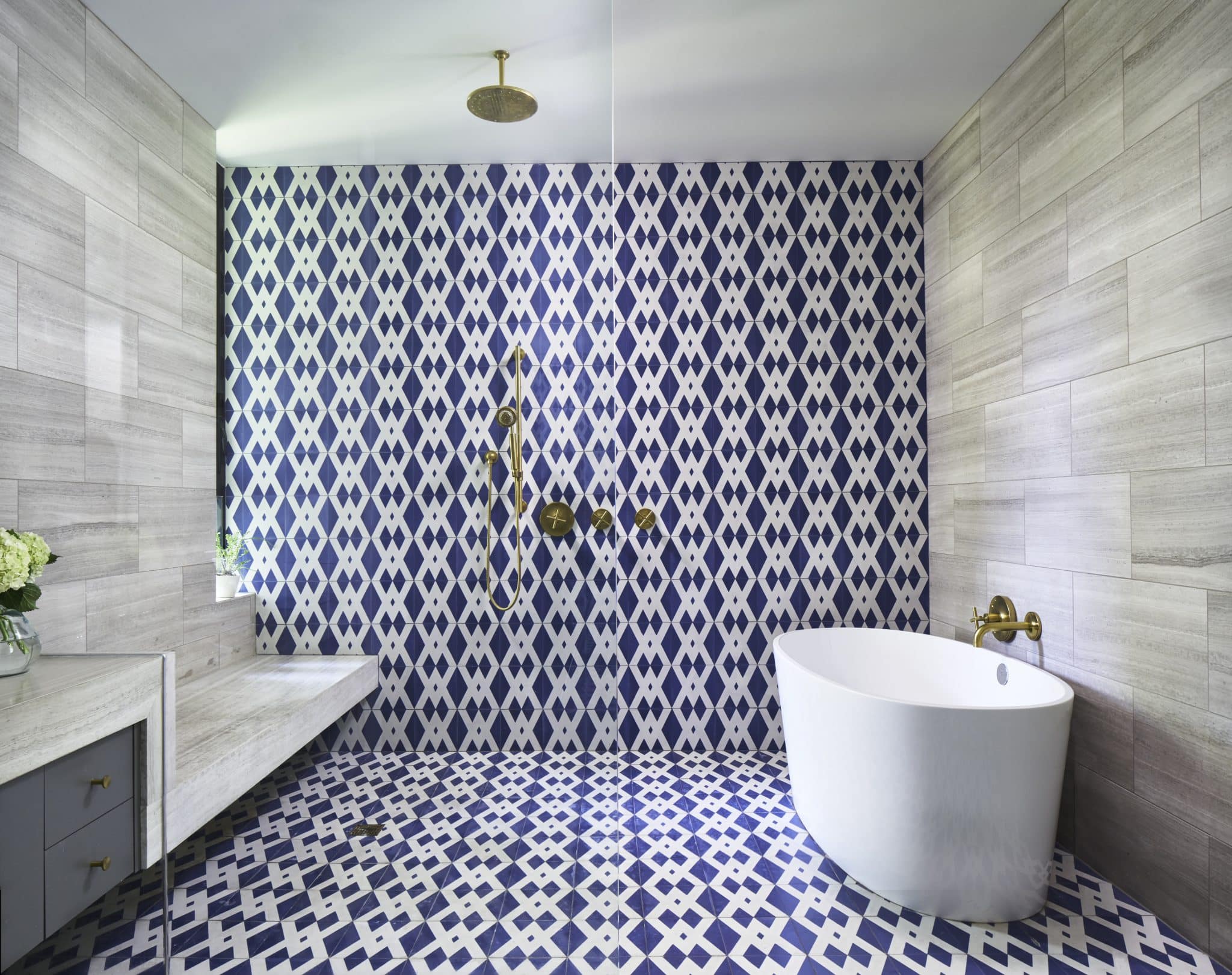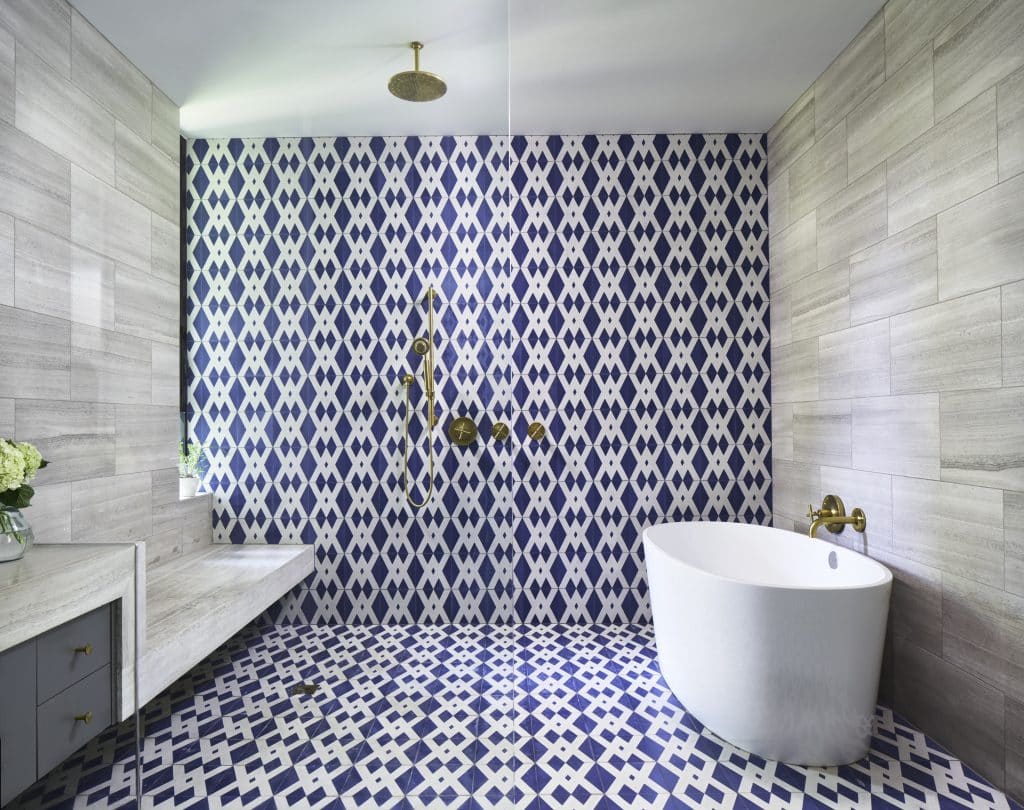 Bathroom The bold blue and graphic pattern of the master bathroom is enhanced by covering both the floor and walls of the "wet room" with encaustic concrete tile. This area holds a large shower and a free standing tub, and is accented with gold plumbing fixtures throughout.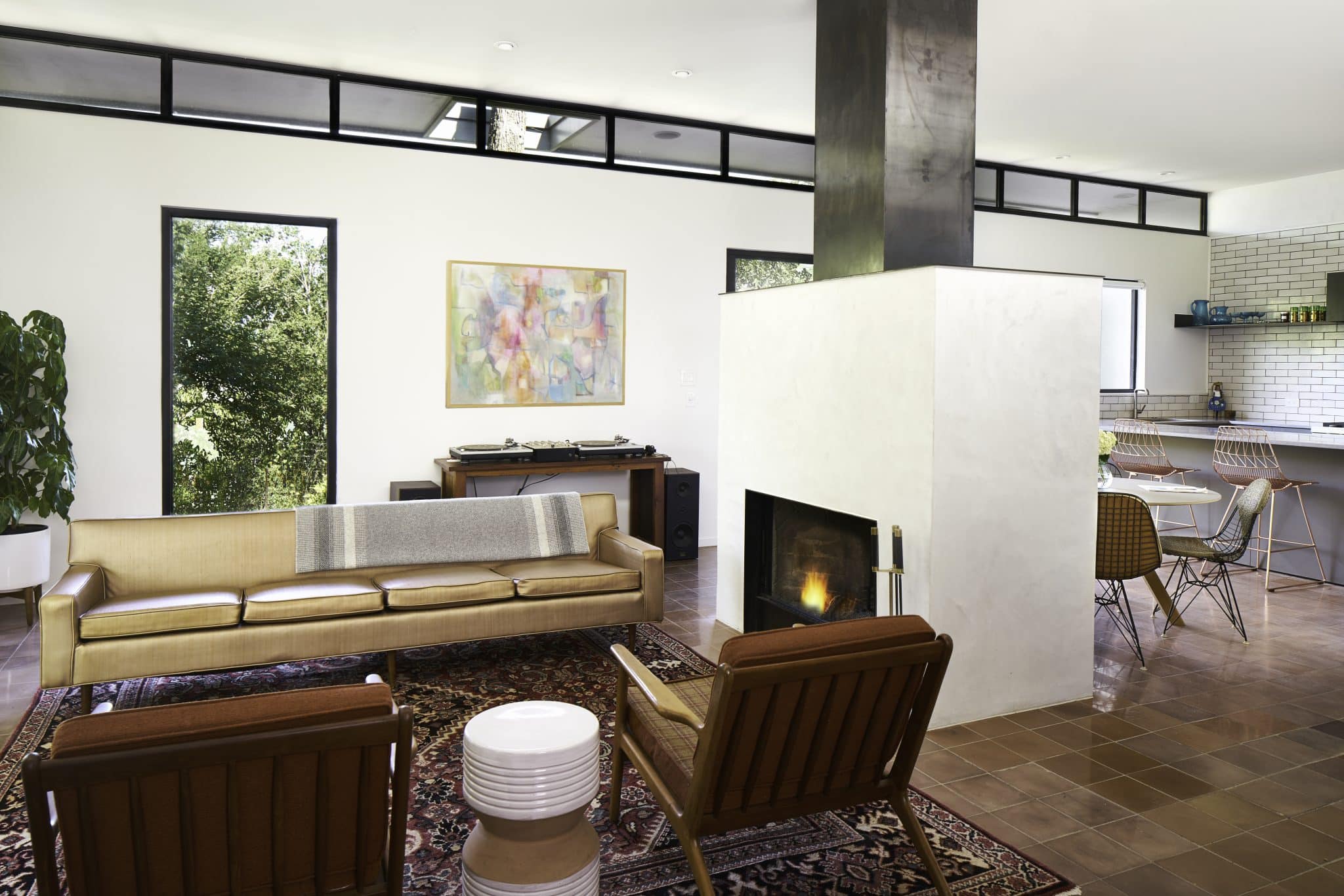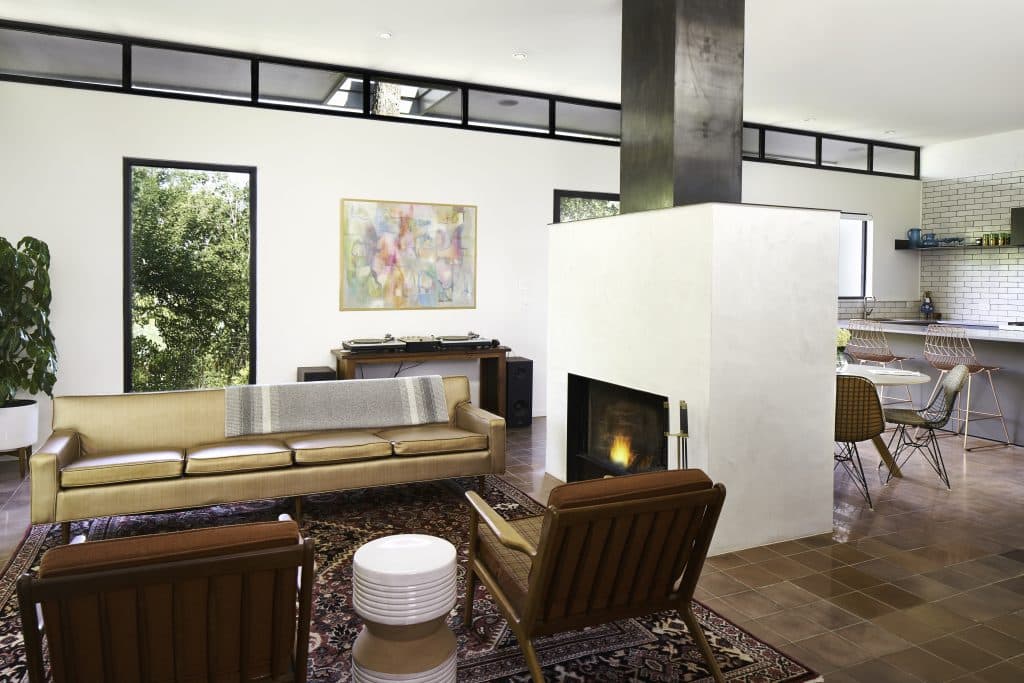 Living Room Unlike many homes from the 1950s, this originally one story and L-shaped home felt unusually cramped and dark in its original format. The remodel/addition sought to retain the layout and augment it with a split-level addition as well as a three-sided clerestory to provide complete and even light and offer higher ceilings.
Project and descriptions by Chioco Design
Original structure designed by A. D. Stenger
General contracting by Miars Construction
Photography by Lars Frazer Photography