Simple procedures to update your look by Monday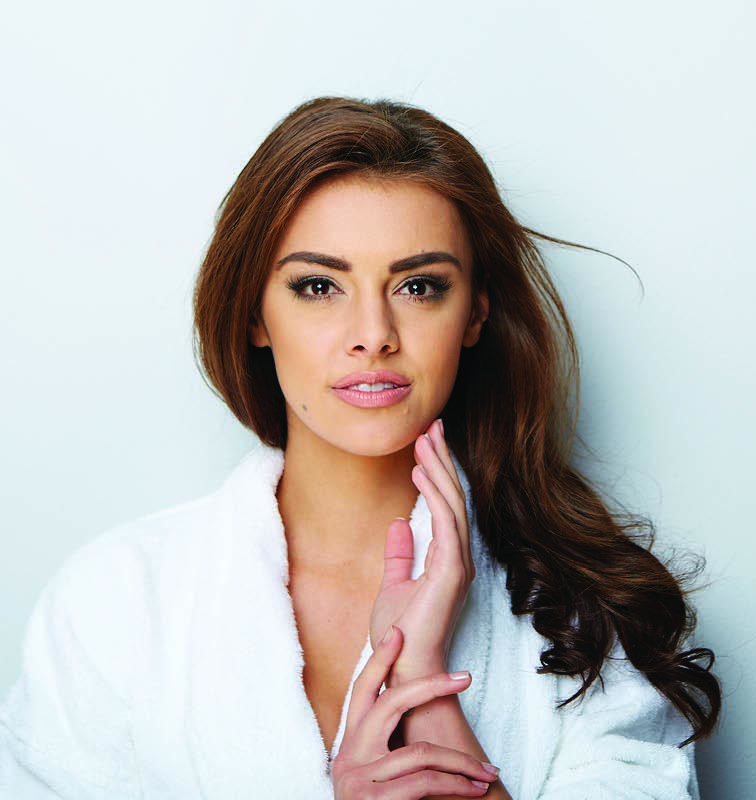 Maybe you have a list of weekend projects you'd like to do, such as painting the living room or rearranging furniture to change and brighten up your casa. But what about you? Is there something you'd like to renovate on yourself? Does your hairstyle need an update? Have your teeth gone from pearly white to banana beige (hopefully just the fruit, and not the peel)? Or have you been itching to get liposuction, but fear the recovery time is too long?
You can always opt for the most popular minimally invasive procedures (injectables, fillers, and chemical peels—oh my!), which require hardly any downtime and work wonders to tighten skin, plump lips, and erase spots. But there are plenty of other things you can do on a Friday or over the weekend to achieve a mini makeover and return to work renewed, refreshed, and enhanced! Here are some ideas to consider.
Hair-Do Redo
If you've got gray you're wanting to hide, have been sporting the same hairstyle since 1990, or are still crying over the hit and run your stylist performed at your last hair salon sesh, why not consider a new look? There're so many things you can do for a new 'do! Brunette? Go blond! Too scared? Then go subtle with some highlights. Hair too thin or short? Thicken and lengthen tresses with hair extensions. You'll be feeling fresher in no time.
Brighten That Smile
"There are a couple of ways you can have whitening done," said Vitaliya Genieva, DDS, who practices in Washington D.C. "One way is at a dental office using a light-activated gel that can make your teeth several shades whiter in just one hour," she said. "But not everyone is a candidate, so you may need a consultation first." Another way is by using a kit the dentist sends you home with to do over the weekend at your convenience. Keep in mind that intense whitening treatments can cause significant teeth sensitivity during or shortly after treatment, so be prepared.


Detoxify
Want to lose some inches this weekend? Detox Body Wraps are still hot, hot, hot! But you need to drink a lot of water afterward. That means no partying with friends this weekend. While you're on a detox kick, you may as well go for an inner body detox too. Plenty of companies, such as ColdPressedRaw.com and BluePrint.com, offer various cleansing concoctions and can ship them directly to you!
Nip & Tuck
Want to go deeper? Breast augmentations and surgical liposuction have come a long way. Depending on where you go and who you see, you can undergo these procedures and be ready to go back to work in 24 hours. For example, Stephen T. Greenberg, MD, a plastic surgeon based in Woodbury, Long Island, and Manhattan, New York, has perfected a 24-hour Rapid Recovery breast augmentation and liposuction procedure over his 20 years in practice. Using specific and precise surgical techniques without cutting muscle in conjunction with specific long-acting pain medicine, patients can experience a comfortable recovery within 24 hours. To be more specific, Dr. Greenberg makes small incisions to the inframammary fold of the breast and creates a pocket below the chest muscle with minimal muscle tear and trauma. This allows the body to recover more quickly. The same goes for liposuction: using small incisions allows for a speedy recovery time.
Top 3 Minimally Invasive Cosmetic Procedures

Botulinum Toxin Type A (6.7 million procedures, up 6 percent from 2013 to 2014)

Soft tissue fillers (2.3 million procedures, up 3 percent from 2013 to 2014)

Chemical peels (1.2 million procedures, up 7 percent from 2013 to 2014)

Source: American Society of Plastic Surgeons (ASPS)
Oh So Smooth!
Thermi treatments use controlled thermal heat energy (via radiofrequency waves) to perform multiple cosmetic tasks, such as stimulate collagen, relax nerves, melt fat, and more. Through minimally invasive and non-invasive treatments, Thermi heat technology offers five different treatments to target different purposes on the body. Thermi can be used to clear complexions, smooth fine lines and wrinkles, and even diminish cellulite.
"Until now, we have not been able to stimulate regeneration of the elastin fibers, which is a crucial support system for the skin," explained Z. Paul Lorenc, MD, FACS, a board certified aesthetic plastic surgeon with an established practice on Park Avenue in New York. "Amazing results are produced on the face and on the body [with Thermi]." The treatments are non-invasive, take about 30 minutes, and customers can return to work on Monday looking more youthful and refreshed!
By LaRue V. Gillespie