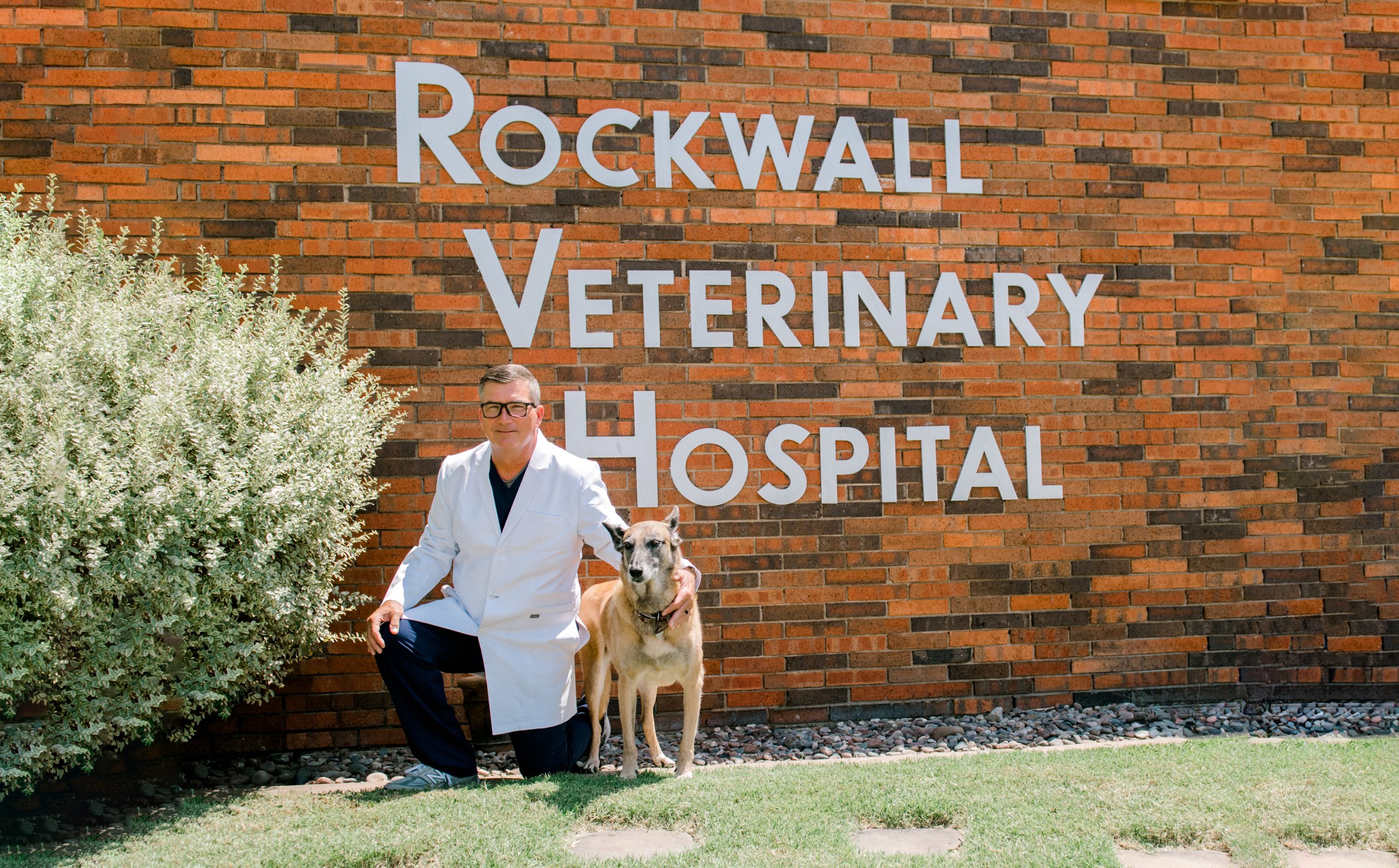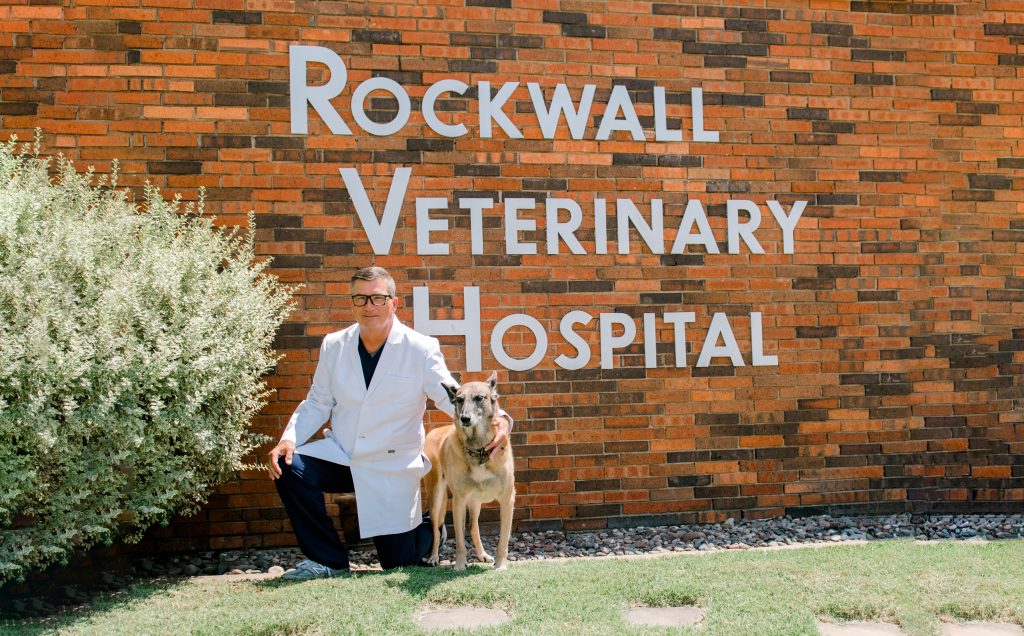 By
Steve Gamel
| Photo by
Dallas McNeal Photography
---
There are families that have lived and worked in Rockwall for a long time, and then there's the Loftis family, whose rich, community-minded legacy can be traced back over 80 years. In 1958, the late Dr. Joe Loftis returned home from Texas A&M University with a veterinary degree and quickly became known as the hometown vet at Rockwall Veterinary Hospital. And when he was ready to retire 42 years later, the logical next step was to officially turn the family practice over to his son, Dr. David Loftis.
Maintaining a respected family-owned and operated vet clinic for 65 years certainly flies in the face of a more recent trend toward corporate-owned practices. But judging by the amount of Rockwallians walking through the front door every day with their fur babies, it's clear that longevity, familiarity, and family still matter more.
"We're still considered mom and pop, and we prefer it that way," Chrissie Loftis said. She is the practice manager of Rockwall Veterinary Hospital and Dr. David's wife. "Dr. David experienced Rockwall when it was just a little town, and this community has always been here for us, especially since he joined his dad in 1990. It's amazing what they'll do for their own, and he feels he owes that back."
Dr. David added, "We love serving Rockwall. We have people who have been with us for a very long time, and we still have more who are moving to the area and choose us for their pet's health. That means something to us."
Rockwall Veterinary Hospital continues to set the bar for excellence in comprehensive companion animal medicine and surgery while ensuring your pet is healthy and happy. Their list of services includes yearly wellness exams, senior wellness, vaccinations, parasite and infectious disease screening, and blood panels. Maintaining the health of your pet's teeth and gums — including dental cleanings, polishings, and extractions — is also extremely important to overall health.
Rockwall Veterinary Hospital also offers microchipping, pet boarding, and various flea, tick, and heartworm products. Bottom line, you can rest assured that Dr. David — also a Texas A&M Class of 1987 graduate and 1990 graduate of Texas A&M College of Veterinary Medicine — and his team will carefully examine all of your pet's body systems to detect any problems that may be occurring and to assess their overall health. If your pet cannot maintain a good quality of life, Dr. David and his compassionate team also offer quality of life counseling to determine the right decisions for your pet.
"Dr. David can do exploratory and basic surgeries. He's been doing this for 33 years, so he usually knows what he's seeing and works with the client and his team to determine the best treatment options for the pet," Chrissie Loftis said. We take what we do every day very personally."
---
CONTACT
2001 South Goliad Street
Rockwall, Texas 75087
(972) 771-9800
RockwallVeterinaryHospital.com