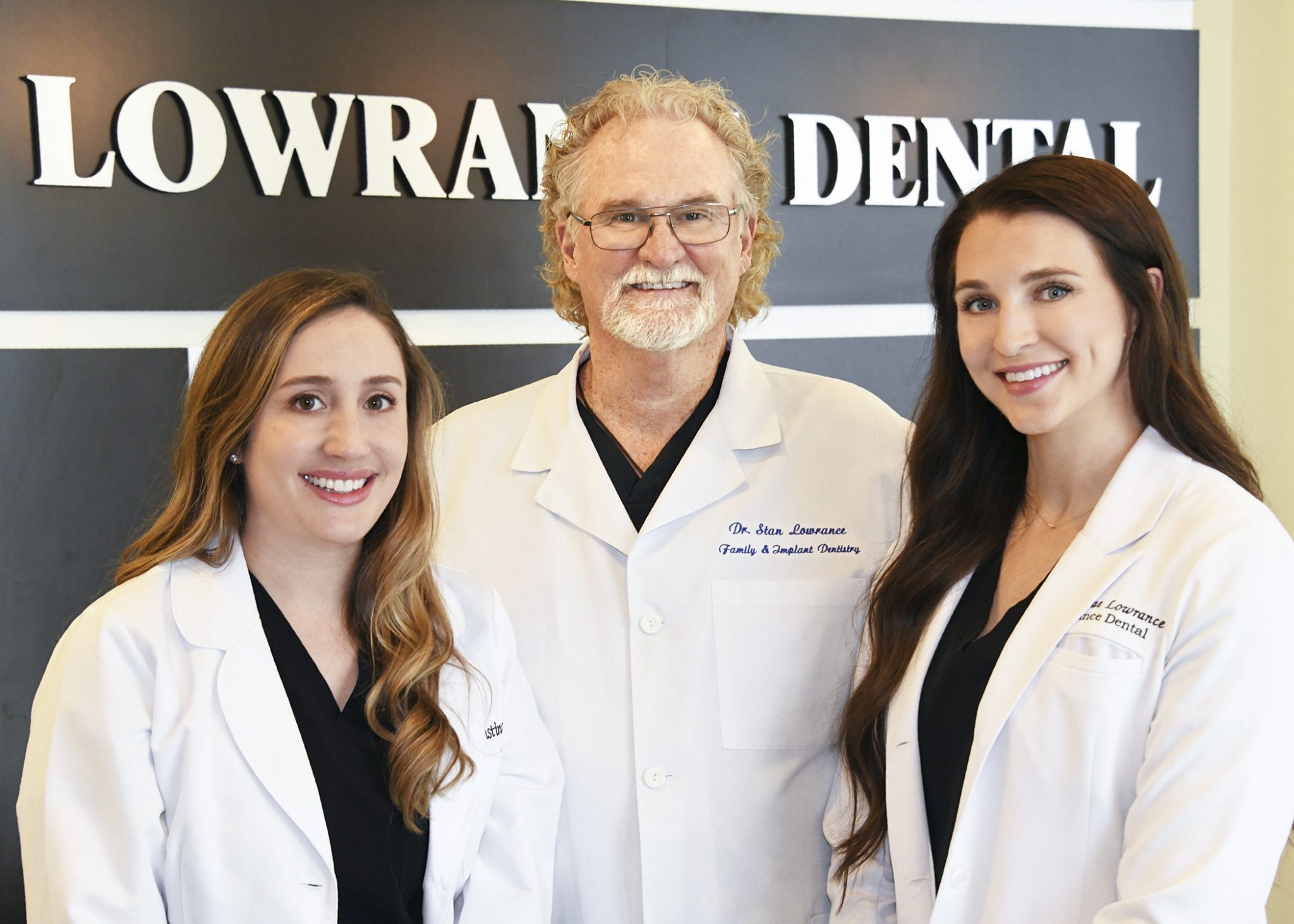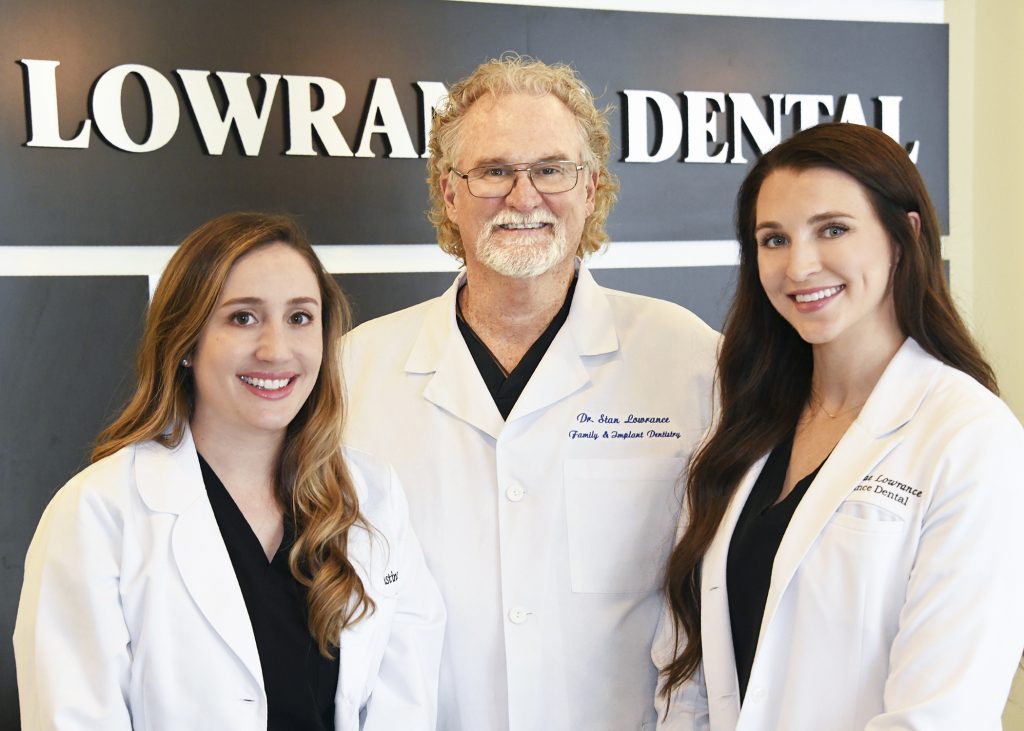 By
Steve Gamel
| Photo by
Lake Pointe Photography
---
In today's world, there is at least one dental office on every street corner in Rockwall. In some instances, there are competing practices sitting in the same parking lot. Quite simply, Rockwall residents have options for their oral health. And yet, they continue to choose Lowrance Dental for their experienced service, family atmosphere, and unmatched longevity and commitment to the community. As a result, Lowrance Dental, led by Dr. Stan Lowrance, celebrated 42 years in Rockwall on June 13.
Forty-two years is a long time. In fact, Dr. Stan was one of only five dentists in a community of 4,000 people when he opened. Today, he is still one of the few family-owned practices around — and he plans on keeping it that way.
"I've seen and done everything in general dentistry, and what's great is that we have different generations working as a team to add innovative treatments," Dr. Stan said. He works alongside his daughter, Dr. Shanae Lowrance, Dr. Christina Leon, and a dedicated support staff. "I'm fortunate to have a team that puts family and people first."
Your Smile Matters Here
Lowrance Dental epitomizes experience and family. Dr. Stan earned his Doctor of Dental Surgery degree at Baylor College of Dentistry in 1981. He furthered his education by completing studies at Midwest Implant Institute of Columbus, Ohio, in 1991, where he received the Presidential Award. He also completed a Fellowship in the Academy of General Dentistry that same year. Having grown up watching her father treat patients like family and assisting him on mission trips, Dr. Shanae joined the practice in 2019 after graduating from Texas A&M College of Dentistry. Dr. Leon is a family friend and also earned her degree from Texas A&M College of Dentistry.
Combined, they offer cleanings, fillings, implants, wisdom tooth extraction, teeth whitening, Invisalign, root canals, ceramic crowns, oral surgery, and customized IV and oral sedation. Lowrance Dental's ability to keep almost all dental procedures in-house allows for added convenience and cost savings. It also ensures you'll receive the highest quality treatment with a Rockwall dentist you trust.
As Dr. Shanae says, "Dentistry is about serving others. Alleviating a pain that someone cannot treat themselves has always been a rewarding aspect and reminder of why I do what I do. I strive to create family-like relationships with my patients."
Giving Back Locally and Worldwide
Lowrance Dental is constantly giving back locally and through worldwide mission trips. They offer in-house memberships where patients can pay a monthly fee and receive free or discounted services. Dr. Stan, who earned the inaugural Rockwall Hometown Heroes Award in 2020, also has a heart for veterans and hosts an annual complimentary dental clinic.
Now in its sixth year, Dental Day for Veterans Day provides vets with free dental exams and treatments.
At Lowrance Dental, it's all about creating beautiful smiles — from one family to another.
---
CONTACT
1350 Summer Lee Drive
Rockwall, Texas 75032
(972) 771-9036
LowranceDental.com