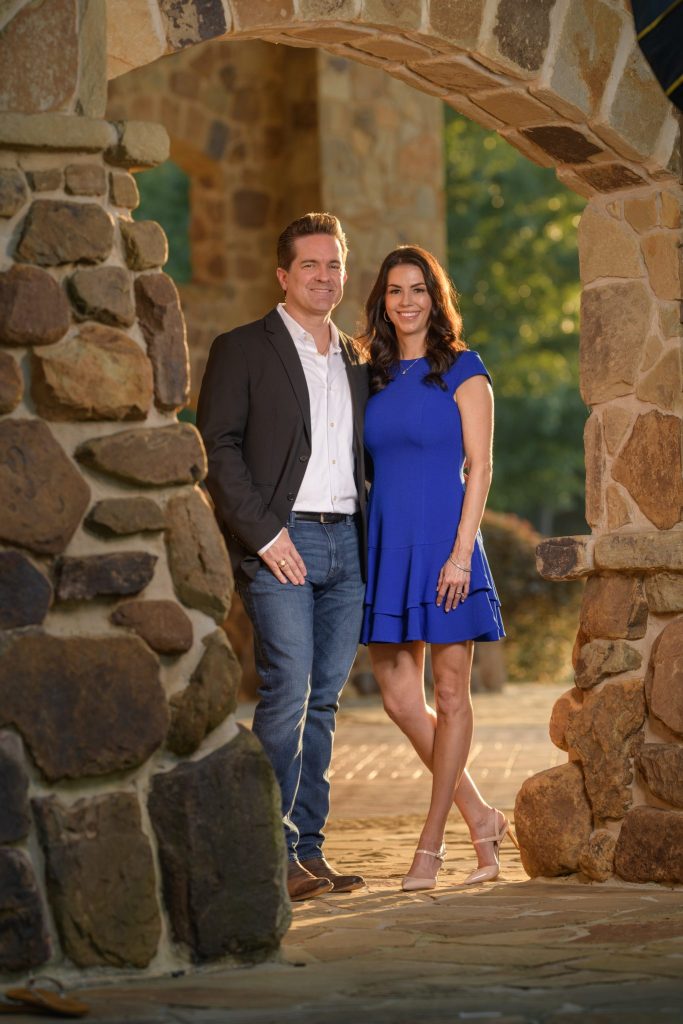 Mark Your Calendars
August 11th is "National Align Your Teeth Day" at Creekside Park Family and Cosmetic Dentistry. Spots are limited. To reserve an appointment or find out more about this event, please call (281) 351-2055.
By
Melissa Gautier
---
School is out and summer is here. It's the perfect time for you and your family to visit Creekside Park Family and Cosmetic Dentistry. The husband-and-wife team of Dr. Christopher Anton and Dr. Angela Anton are excited to catch up with established patients and thrilled to welcome new ones to their rapidly growing practice. Located in Creekside Park Village Green in The Woodlands, the team is diligently preparing for their upcoming "National Align Your Teeth Day" event featuring Invisalign.
Exciting Invisalign Promotional Event
The entire day of August 11 will be devoted solely to Invisalign consultations at Creekside Park Family and Cosmetic Dentistry for interested patients aiming to establish proper teeth alignment as their basis for optimal oral health. Appointments will include consultations, photos, and digital before and simulated after images to determine if the patient is a good candidate for treatment. Patients choosing to move forward with treatment will also receive an exam and radiographs to check for other dental health needs that could also require attention.
Imagine how a new and improved smile could boost your self-esteem and improve your overall confidence. If you're curious to learn more, Creekside Park's promotional event is the opportune time. "You'll have our undivided attention since only Invisalign appointments will be scheduled that day," Dr. Angela Anton said. Fun prize drawings will be happening, and it will be a very comfortable atmosphere for everyone. "We encourage anyone who is interested in discovering how Invisalign can improve their smile to reserve an appointment for August 11th, but if another day works better for your schedule we are always available."
What Can Invisalign Do for Me?
There is a popular misconception that having poorly aligned teeth is purely a cosmetic issue and many patients are unaware of underlying problems that can result. The two most important reasons to straighten teeth are to avoid progressive tooth wear/damage from teeth not biting together correctly, and to decrease the likelihood of future gum disease due to an inability to properly clean between teeth. As Dr. Christopher Anton states, "The problems we fix every day – broken teeth, cavities, gum disease – are avoidable if patients' teeth were aligned properly. It's the number one service we can provide our patients that prevents future dental problems. The best part is they get a gorgeous smile in the process."
Both doctors have undergone extensive Invisalign training. Both recently earned their Fellowship award in the American Academy of Clear Aligners – an accomplishment very few doctors throughout North America have achieved to date, according to Dr. Christopher Anton. They've also been selected to serve on the AACA Board of Directors.
Safe, Accurate Imaging with the iTero Scanner
The state-of-the-art iTero scanner emits zero radiation and delivers an exact digital image of your teeth. It is a welcome alternative to traditional impressions and patients appreciate scans being quick and comfortable. They also love being able to visualize their detailed images while the doctor or hygienist explains their current oral health. Advanced technology allows the iTero scanner to reveal if and where teeth are wearing, gum recession, and crooked, crowded areas. It can also simulate what your smile could look like after Invisalign treatment is completed.
"We perform a baseline scan on all of our patients, followed by an updated scan every year to monitor for changes," Dr. Angela Anton explained. Ask the doctors to show you how your smile could be improved by using the iTero Invisalign Outcome Simulator.
Additional Services and Treatment Options
Routine exams and cleanings, implant restorations, same-day crowns, dentures, bridges, teeth whitening, and restorative fillings are all examples of other specialized options both doctors can provide. Using CEREC technology, crowns are designed and created in the office, allowing them to be completed in a single visit.
Building Lasting Relationships
While some dental practices focus on quantity of patients versus quality of dental care, Creekside Park's objective is to build solid, trustworthy relationships with patients while delivering consistency and excellence. "Consistency helps build healthy relationships," Dr. Christopher Anton said. "Our patients like the fact we are a husband-and-wife team in a family-oriented practice. We've been established here in The Woodlands since 2015 and will be here for the long haul, taking care of people and making them feel comfortable."
Dr. Christopher Anton graduated with a Bachelor's degree from Texas A&M University in 1997 and obtained his dental degree from The University of Texas Health Science Center at Houston Dental Branch in 2002. He earned his Fellowship in the Academy of General Dentistry in 2020. He's a huge Aggie football fan, and enjoys spending leisure time with his wife and their children.
Dr. Angela Anton attended college at Ball State University in Muncie, Indiana, before earning her dental degree at The University of Texas Health Science Center at Houston Dental Branch in 2000. She completed a one-year General Practice Residency in Houston in 2001 and earned her Fellowship in the Academy of General Dentistry in 2007. A true animal lover, she enjoys time with her pets and her family.
The two doctors met in 1998 while in dental school. They both admit working together is very convenient and provides flexibility, especially when it comes to parenting their two girls, ages 14 and 17. Another member of the Anton family puts in hours at the family practice. Brinkley, their two-year-old Bernedoodle, visits often, bringing smiles and enjoyment to everyone.
Services offered:
Invisalign

iTero digital scanning technology

CEREC single visit dentistry

Cosmetic dentistry

Implant restoration

Crowns and bridges

Dentures and partials

Exams and cleanings
---
CONTACT
26400 Kuykendahl Road, Suite C210
The Woodlands, Texas 77375
(281) 351-2055
DentistryOfCreeksidePark.com