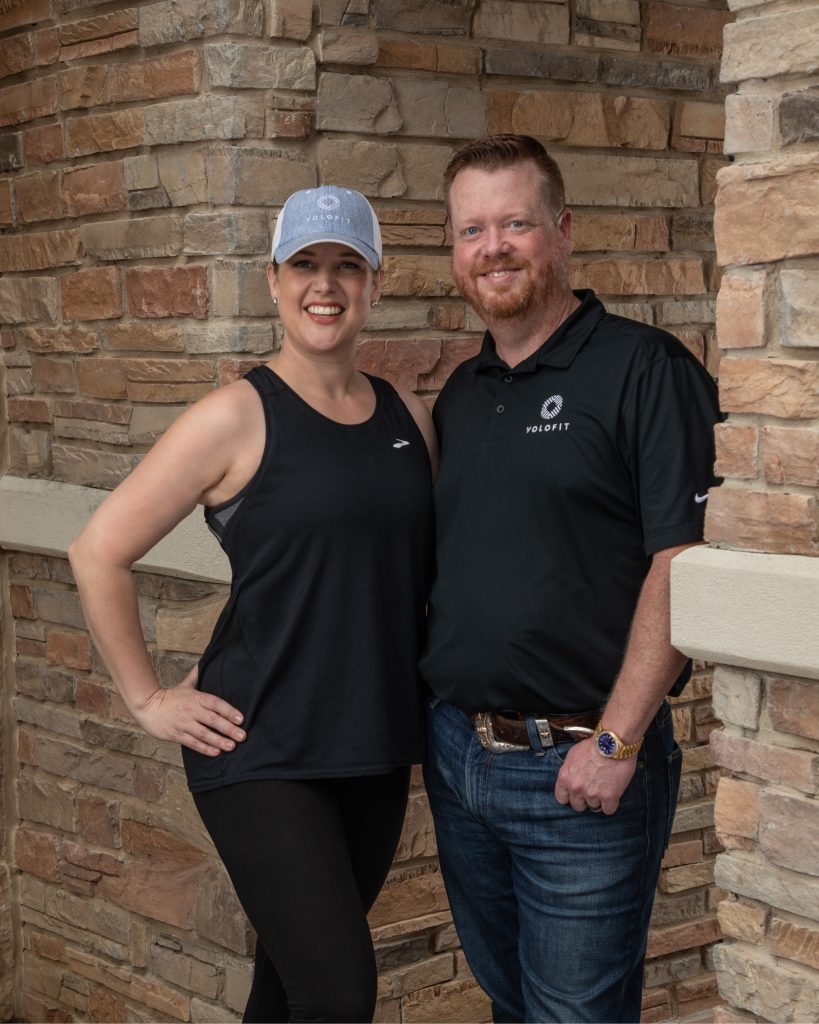 "We're all about helping people get to exactly where they want to be, and I think that's going to be well-received in any market."
– Scott Sharp
By
Stephen Hunt
| Photo by
Ron Barbosa Photography
---
A new kind of workout has arrived in Dallas-Fort Worth from Volofit, which is opening its first Texas location in Colleyville in summer 2023. Volofit, which bills its workouts as "different by design," offers the world's first perfectly balanced, results-driven workout that changes every day.
"There's a lot more focus on the modality and splitting up the workout for agility, power, strength, and endurance. So, every day has a different focus," said Scott Sharp, who along with his wife Amanda, own the 20 Volofit franchises in DFW. "Agility is sprinkled in every day, but the other three, we're going to alternate those throughout the workout so that something's different every single day."
Sharp feels that the time is ideal for Volofit to make its entrance into DFW because many people who were restricted during the COVID-19 pandemic realize they gained weight and/or lost muscle during the pandemic and now want to address those issues. Many of these individuals also want to get out of the house because they seek new connections with others, so why not combine the two and improve their fitness through Volofit?
Opening Volofit is also a big step in Sharp's own fitness journey. That's because in June 2022, he became seriously ill during a trip to Costa Rica, suffering from kidney failure, liver failure plus a slew of assorted other issues because he contracted typhus while in the Central American nation. "This is my journey on getting back 100% to health and making sure that I can see my kids get married and see little rugrats running around," he said. "I want to live that long."
Entering the fitness arena is also a bit of a paradigm shift for Sharp, who spent just over two decades in banking and bank software, writing every bit of software which small, community banks needed, including core accounting software, online banking, and mobile banking, a business which he sold several years ago.
The initial inspiration for entering the fitness industry arose from a conversation with Amanda where she said she envisioned them getting into the fitness arena together as a couple. It's a vision Scott shares as he wants to live this next chapter of their lives with them as a dynamic duo moving forward together. And not only are the Sharps passionate about bringing Volofit to DFW and positively impacting lives through its innovative workouts, but they also want to teach fellow franchisees all they've learned so their locations can also thrive.
"We've had a lot of interest and a lot of people have basically expressed hey, I'm not getting the kind of results that I was getting at whatever gym that they are going to right now. We're able to sit down with them and go over their goals and really figure out what they're doing wrong with their routine," Sharp said. "We're all about helping people get to exactly where they want to be, and I think that's going to be well-received in any market."
---
CONTACT
5600 Colleyville Boulevard, Suite J
Colleyville, Texas 76034
(817) 796-9191
volofitdfw.com