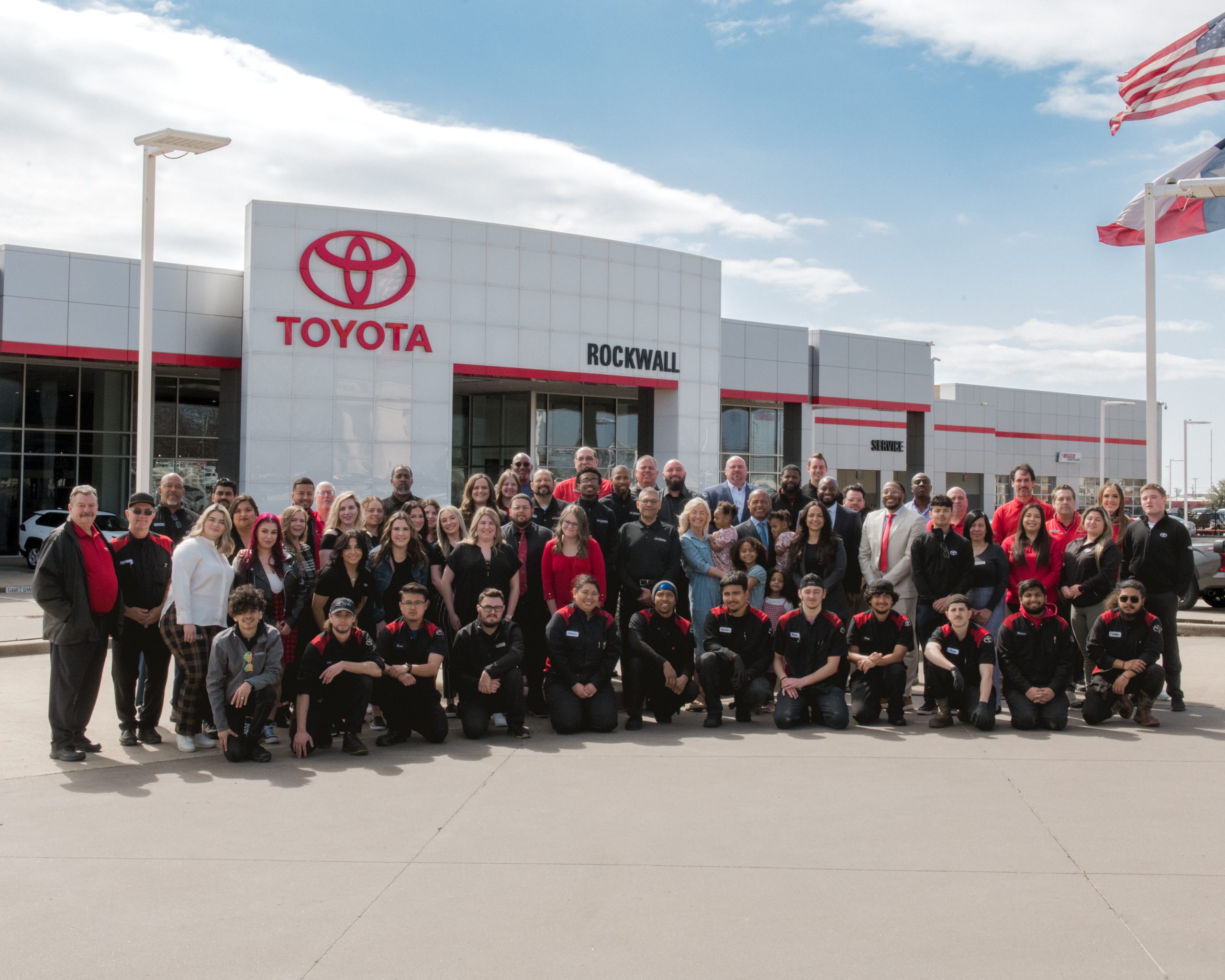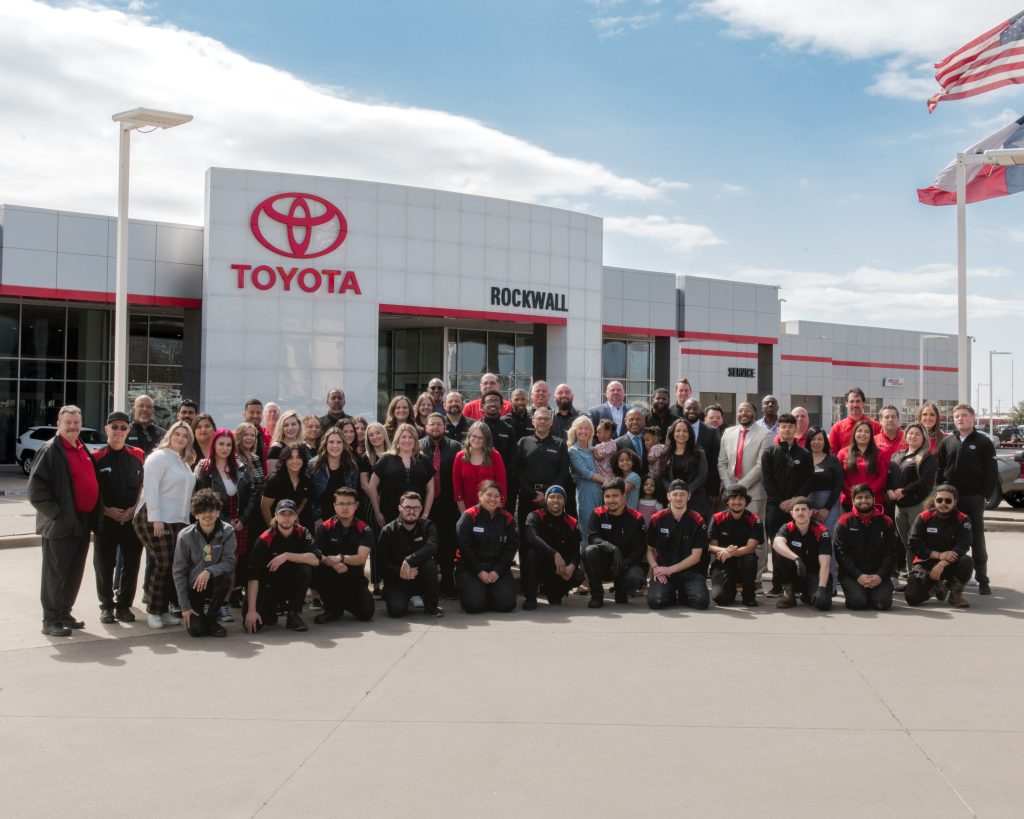 By
Steve Gamel
|
Photos by
Dallas McNeal Photography
---
Jasmine Jackson-Conley was barely 18 when her parents, Steve and Barbara Jackson, packed up the family and moved from Folsom, California, to small but fast-growing Rockwall, Texas. The year was 2008, and the Jacksons already had over 30 years of experience in the car business. Mom and dad met while working at a dealership in Oregon. Together they ascended the ranks, built their community-minded reputation, and set the standard for every other dealer in town — becoming the dynamic ownership team they are today.
At the heart of it is your everyday American family, and everyone is encouraged to play their unique role. In fact, it was Jasmine in 2008 who suggested that their new Toyota of Rockwall location be the first automotive dealership in the world to earn Gold LEED certification by the U.S. Green Building Council for excellence in environmental design.
"I was a month shy of 18 and remember persuading my dad as they designed everything, 'This is a no-brainer for us.' And he agreed," Jasmine said of being more sustainable. "It's unique in the car industry to be a family-owned business — especially Black-owned. It makes our story that much more incredible. We are Rockwallians; we've built our lives here, go to church and school here, and we care deeply about this community of people. We want to offer the best car-buying experience in DFW, striving for an elevated difference in everything that we do."
The More Things Change, the More They Stay the Same
Toyota of Rockwall is the place to be for an amazing selection of new Toyotas and pre-owned vehicles. Servicing all makes and models, their service and parts department is second to none. Any dealership can sell and service cars, but what makes Toyota of Rockwall stand out is that they are family in every sense of the word. Steve Jackson is the dealer and is amid his 49th year of serving families. Barbara is in her 42nd year and is typically found out and about as the dealership's "face in the community." Both swear they are inching closer and closer to retirement, but they're still as hands-on as ever.
Behind the scenes however, they've already been making changes in leadership. Jasmine has taken on an increased ownership role, after years of working in various departments. Meanwhile, her husband, Christian Conley, is entering his sixth year with the dealership and is their new service director.
"It's nice to not only work with family but also be surrounded by people who have been here so long that they are basically part of the family," Christian Conley said. "We've had lots of changes, but it's always good change. The bottom line is that we want our customers to feel important and always see a friendly face when they walk through those doors. I couldn't be more thankful to our family for allowing me to help lead this organization and care for our clients."
Terry Pierson has been in the automotive industry for over 18 years, the last 13 with Toyota of Rockwall — making him an honorary family member. Pierson was recently elevated to the general manager role and promises to be here for years to come.
"He's in line with our vision, and he leads with integrity," Jasmine said. "When you meet with Terry, you always feel encouraged."
Toyota of Rockwall takes pride in how they treat customers. Steadfast, daily dedication to customer service hasn't gone unnoticed with awards such as the DealerRater Consumer Satisfaction Award (2017, 2019, 2020, 2021, and 2022) and Living Magazine's "Best Of" Dealership awards seven years in a row. Toyota of Rockwall is also a recipient of the 2019 Toyota President's Award in recognition of all facets of the dealership.
Saving the Planet
Whether you are looking for a place to buy or lease a new Toyota, find great value on a used car, or get service and parts for any vehicle, finding the right dealership to take care of your automotive needs can feel like a daunting task. The truth is that finding a place that earns your trust and business is about more than just price. It is about the experience and service you receive. Toyota of Rockwall checks all the boxes while remaining steadfast in its commitment to serving its community and saving this planet.
"The way we approach everything is 100% different than anywhere else," Jasmine said. "We came from a tiny store in California with a locally oriented mindset to one that's 79,000 square feet with a global mission. In many ways, it set the tone for the entire Jackson Automotive Group. The way we see it, why just be a leader in the car industry when we can be leaders in the Kingdom. We live in this mindset, and we strive to be good stewards of our people and our planet. After 15 years, we are established here and want nothing more than to further enrich our relationships in Rockwall."
LEED Features
Native landscaping uses less water and resources

Recycled aluminum wall panels

Site lighting that doesn't pollute the night sky or encroach on neighboring properties

Parking optimization

Floors, walls, and ceiling tiles made from post-consumer waste

Lighting occupancy sensors

More windows to reduce electrical use, increase natural light
The Leadership in Energy and Environmental Design is the new benchmark for new construction improvement by the United States Green Building Council. It is the most recognized certification for high-performance environmentally friendly facilities that are productive workplaces, healthier for employees, has reduced maintenance costs, and minimize their environmental impact. Toyota of Rockwall is proud to be a leader in green facilities for Toyota dealers east of Dallas-Fort Worth.
---
Contact
1250 East I 30
Rockwall, Texas 75087
(469) 331-8373
ToyotaOfRockwall.com