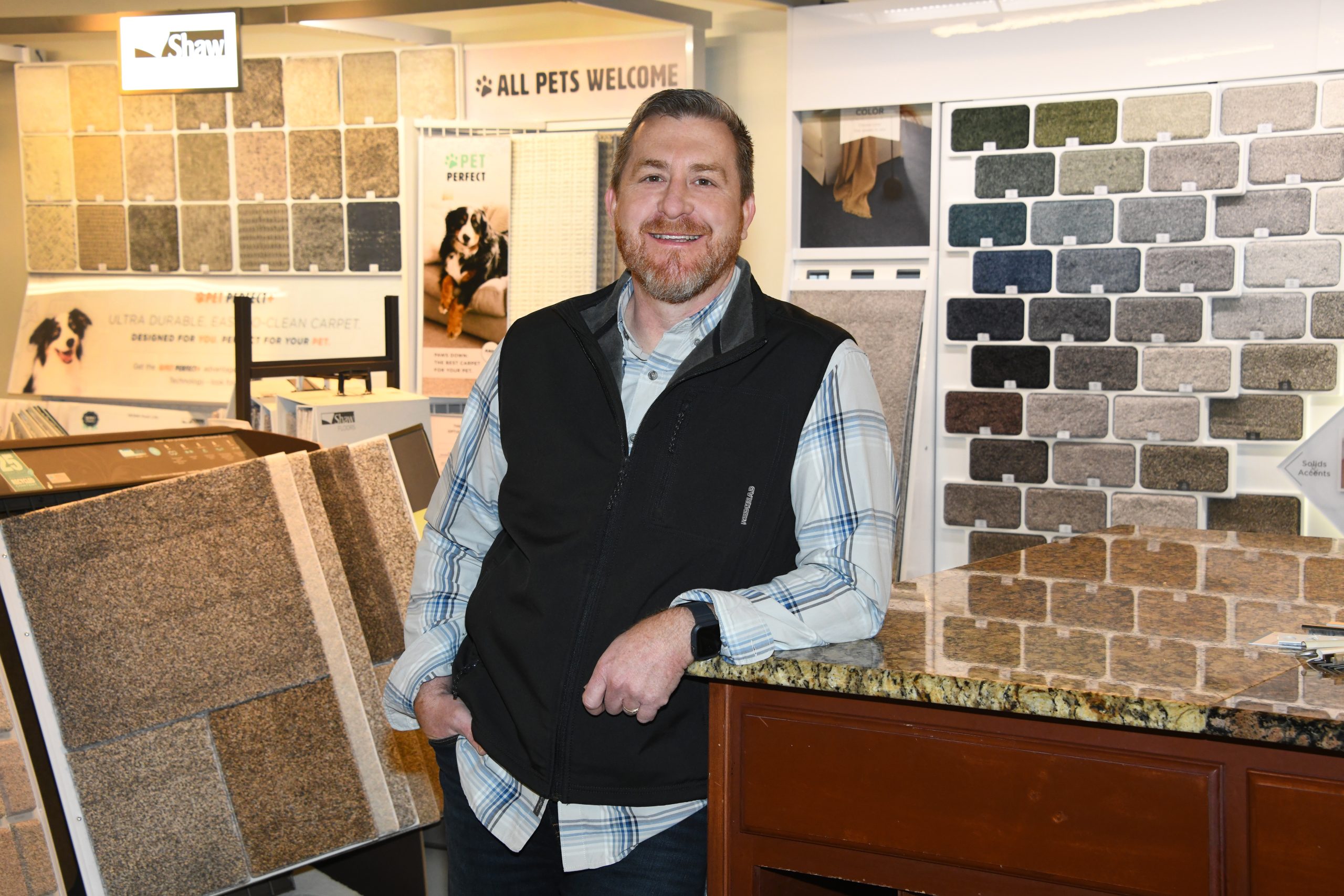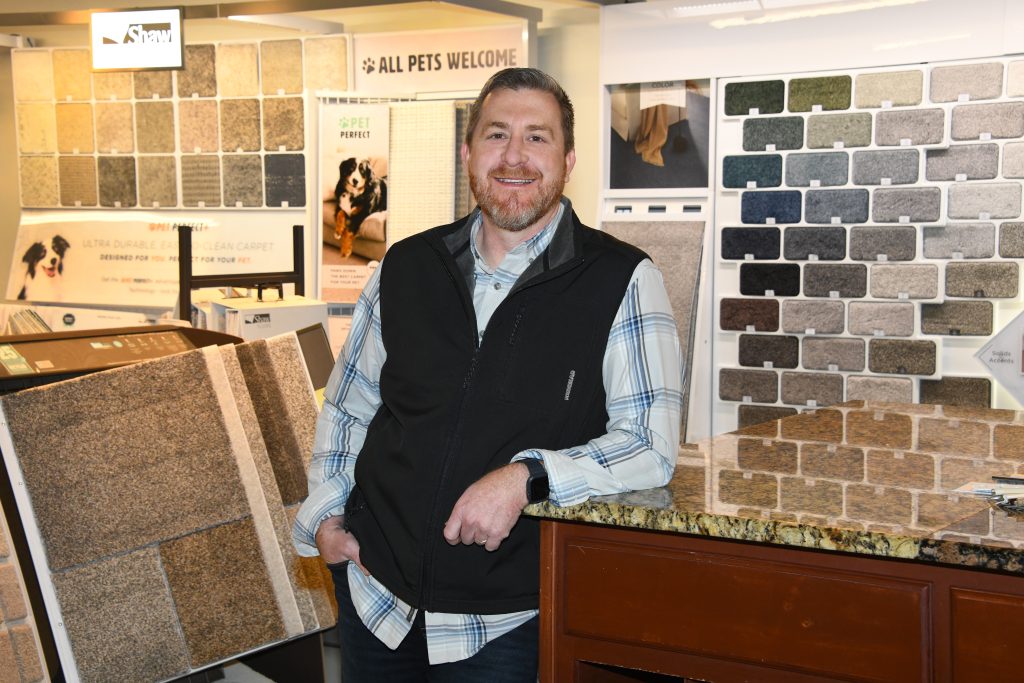 By
Steve Gamel
| Photo by
Lake Pointe Photography
---
When you jump into the driver's seat of a company that has been the face of floor coverings in Rockwall County for 46 years, you do what new owner Mike Henry is doing — you honor that legacy. But that doesn't mean you can't shine a spotlight on additional services many customers didn't know were already being offered by the same great team they know and trust.
Rockwall Floor and Paint Company, formerly Rockwall Floor Covering, is still your full-service residential flooring retailer and offers an unrivaled selection of everything from carpet, luxury vinyl, decorative tile, hardwoods, and custom rugs as well as a full commercial flooring line. But unless you've been in the store recently, you might have missed that they are also a Benjamin Moore paint dealer — and have been since 2018. On top of that, they are experts at kitchen and bathroom remodels, meaning there are no limits to their home improvement services.
"Our main goal is that the legacy that has been built over the last 40 years will continue. A new logo, but the same commitment to delivering high quality results. With the rebrand, we simply want people to know we bring more to the table. We are a one-stop-shop as a floor covering store, a paint dealer, and experts in kitchens, bathrooms, and light residential remodels."
Henry, along with his wife, a local elementary school teacher, and two daughters, have been proud Rockwall residents since 2001. Before taking over the store, Henry built an impressive resume as a residential builder, commercial contractor, and building services professional. Growing up working in his dad's cabinet shop, Henry learned the importance of quality craftsmanship, superb products, and what goes into providing clients with a consistent result that creates customers for life.
Rockwall Floor and Paint Company provides an in-store shopping experience that leaves nothing to the imagination. Benjamin Moore paint quality adds a richer, fuller color to any room, especially when paired with the most sought-after flooring brands on the market. Having access to flooring experts who offers quality paint and remodel services is a breath of fresh air for anyone who has visions of upgrading their home. Rockwall Floor and Paint Company offers design and paint consultations, free flooring estimates, and can custom make rugs or stair runners. Can't make it into the store but want to see how their products might look in your home? Try their state-of-the-art online flooring visualization tool.
"Our general manager has been here for 15 years, and our installation crew has been here for eight years. That makes us incredibly connected with this community and only adds more to our rich legacy. Having a storefront is different. It means we aren't going anywhere — you hire us, and we'll be there. We are here to continue that legacy of servicing families.
"It's great to have a legacy that our clients can trust."
---
Contact
903 South Goliad Street
Rockwall, Texas 75087
(972) 771-8391
RockwallFloorAndPaint.com