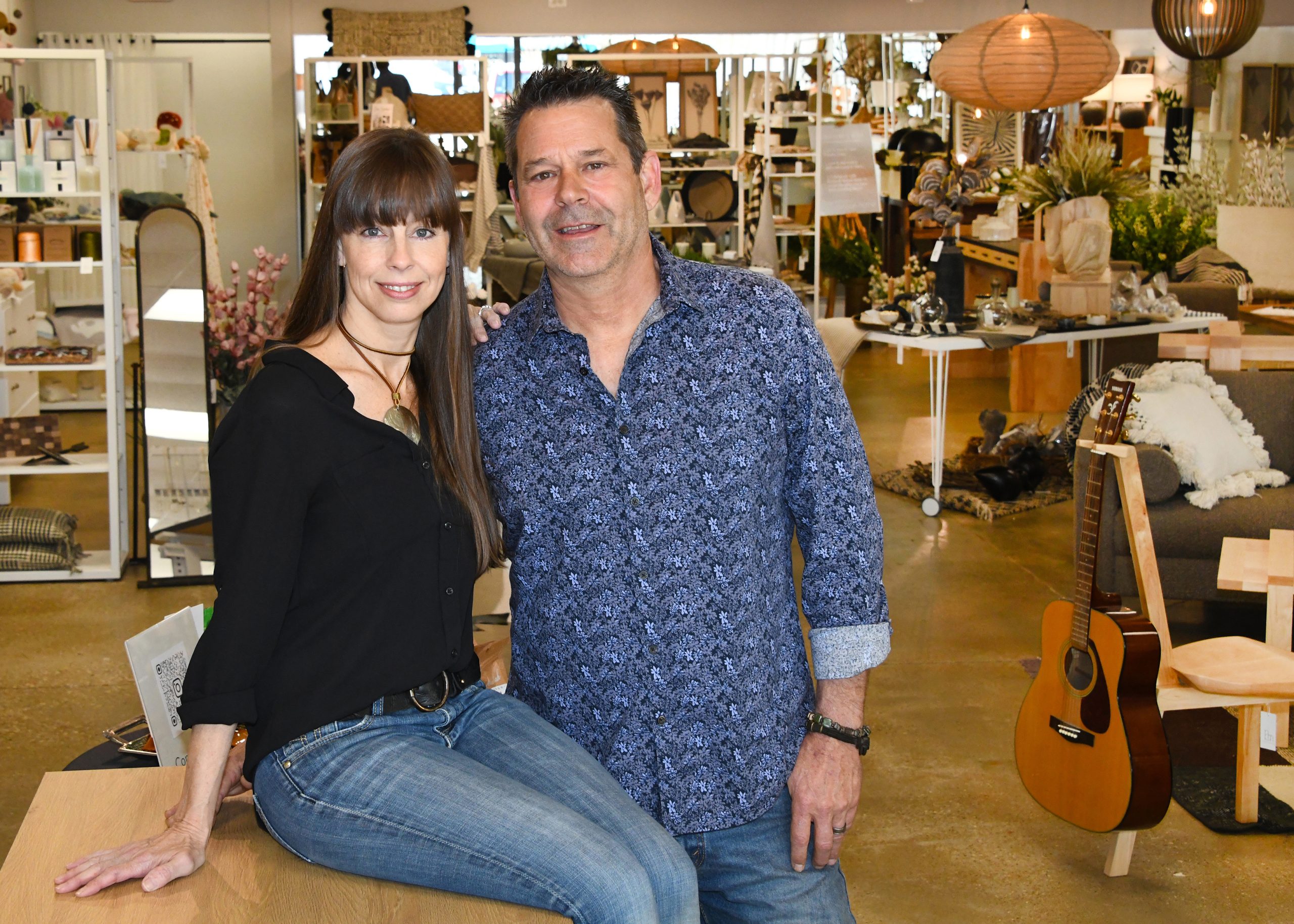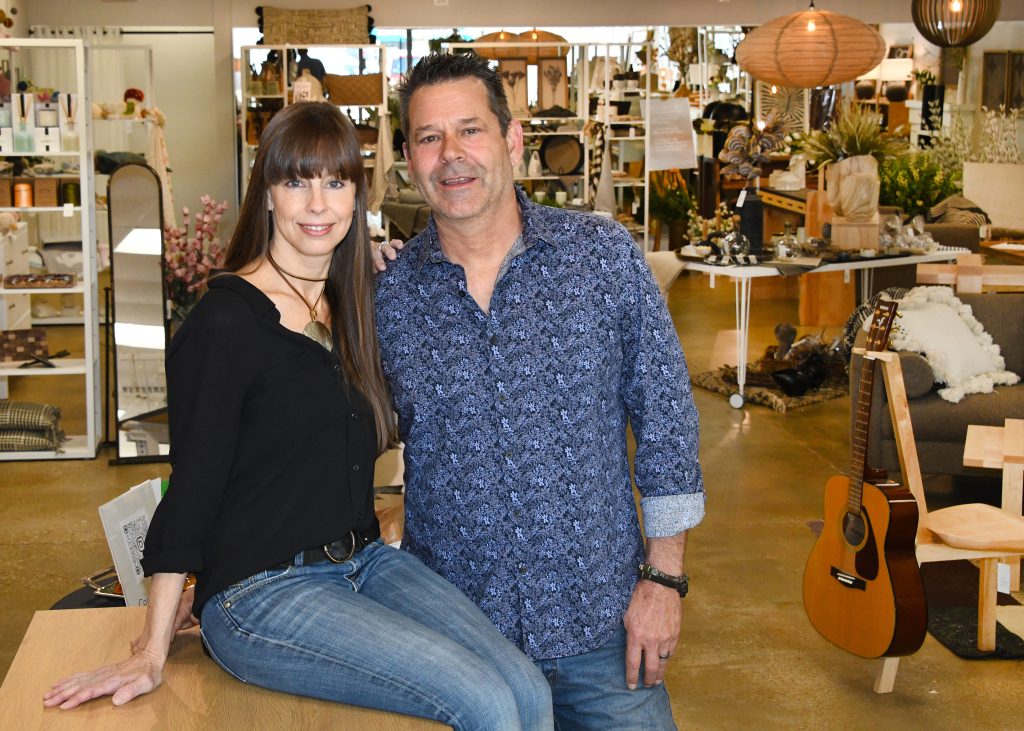 Photos by
Lake Pointe Photography
---
Abby Urban-Bader and her husband, Tom, are the husband-and-wife team behind Rockwall Artisan Home, the brand-new home-goods shop located in Rockwall Village. Here, you can find handcrafted furniture, inviting décor, and thoughtful gifts, from art, lamps, and vases to throws, pillows, and botanicals. Rockwall Artisan Home is also home to one of the most comfortable chairs you'll ever sit in — the Weekender.
Tom is the creative genius behind the furniture, which Abby describes as having clean lines that are different from everything out there right now. "Some have a Scandinavian vibe, and some have a midcentury vibe," she says. "But it's all different than what you'd find anywhere else."
Abby is the visionary behind the store itself. She brought in all the home décor, which she says is all about texture. "It's earthy, organic, and natural," she says. "Everything has lots of texture, whether it's soft or rough, to complement the clean lines of the furniture."
Originally from Portland, Oregon, Abby and her family moved to Rockwall last summer. They left behind a successful construction company that specialized in outdoor living, like patios, decks, and kitchens. When they arrived in Rockwall, they started talking about a shop.
"Tom has always built amazing furniture, but I knew if we opened a shop, we'd need lamps and pillows and all the things to zhush it up," Abby says. "So, Rockwall Artisan Home was born out of that idea."
Entrepreneurship comes naturally to Abby — especially owning a shop. Her mother, aunt, and grandmother all owned shops that sold gifts and home décor.
Abby finds it exciting and rewarding to have had such a great response since the shop's grand opening in March. "In the short time we've been open, we've had so many people come in and say, 'Wow! This is different. This is cool.' That makes me feel good," Abby says.
Tom is just happy to be part of the Rockwall community and looks forward to a bright future here. "I feel very blessed that our previous success allowed us to make the move to this city, which I find absolutely wonderful," he says. "I wish I had found Rockwall, Texas, 40 years ago. I think the people here are incredible."
Abby and Tom are parents to six boys between the ages of 11 and 20. Three of their sons are with them now, and they hope the other three will be moving soon to Texas. "That's what I'm most looking forward to," Tom says. "We have kids in school here, and we want to get more involved in the community. We want to be really entrenched where we are. I want to be in a position where we can give back."
Whether you're shopping for custom furniture with timeless design, or you want to find the perfect gift for a loved one, come see the thought and care that goes into every piece at Rockwall Artisan Home. The shop is open Tuesday through Saturday from 10 AM to 5 PM.
---
Contact
447 East Interstate 30
Rockwall, Texas 75087
(469) 215-8986
RockwallArtisanHome.com