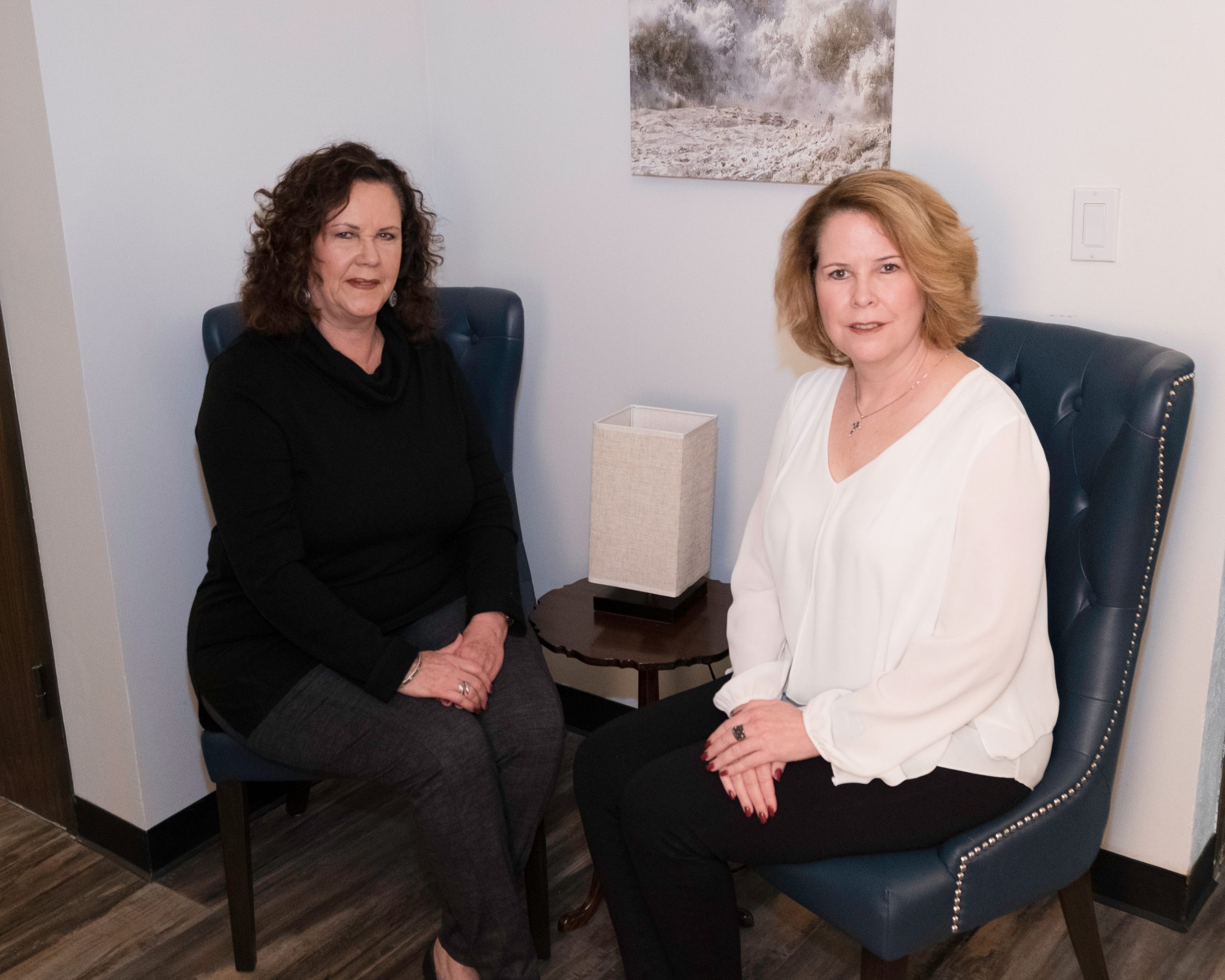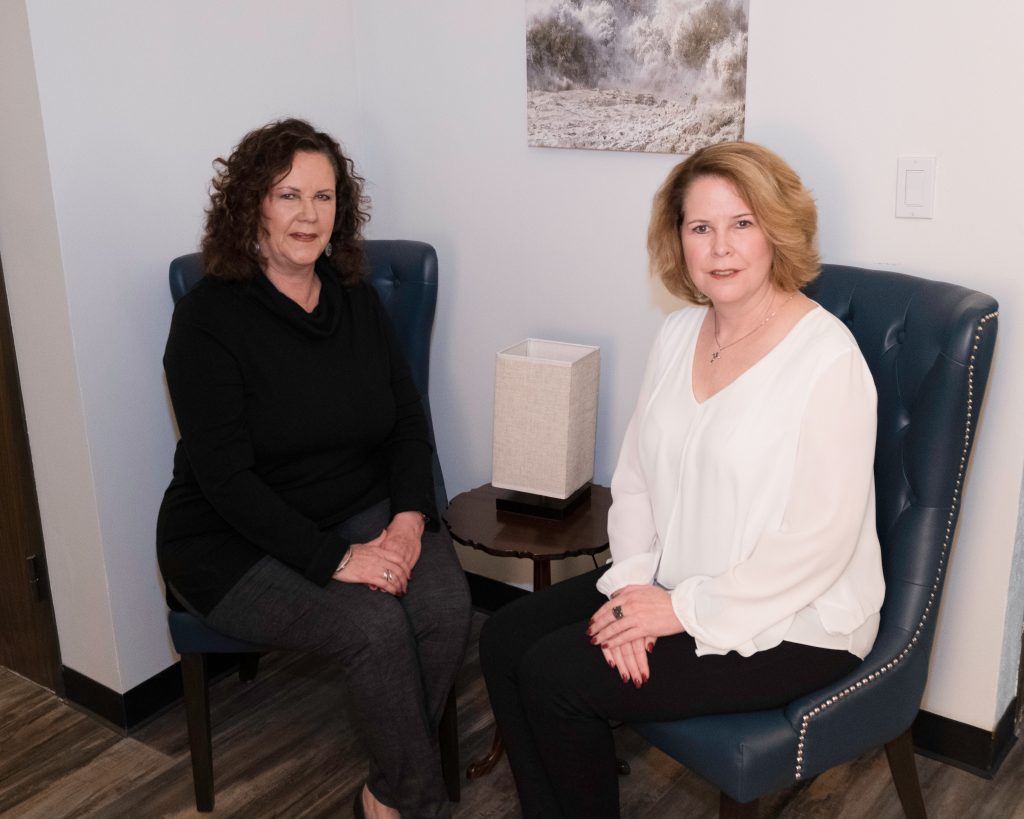 By
Meredith Knight
---
The mother/daughter team of Cris Treadway and Gail Payne couldn't be more grateful to the Greater Houston area for the support and acceptance they've received at their boutique counseling practice. Throughout what's been a hectic few years, Insight Life Counseling has grown and flourished as they've offered this community a reassuring and supportive refuge from all life can dish out.
Not that long ago, Licensed Professional Counselor (LPC) Cris Treadway was working in large hospital settings, feeling disheartened by the often impersonal aspects of the corporate-care model. She imagined a setting where she could slow things down, really connect with her clients, and provide the individualized attention they deserve. Meanwhile her mom, Gail, was ready to retire from her own fund-raising and event-planning business.
Mother and daughter decided to join forces and open a boutique counseling practice where clients are carefully matched with the right counselor and no one gets lost in the shuffle. That's exactly what they did with Insight Life Counseling. They were soon joined by Licensed Professional Counselors (LPC) Sarah Shyne and Christine Sanchez and, this past year as the practice has continued to grow, they've welcomed Dr. Shavara Lyons and LPC Brina Johnston. Cris' daughter (Gail's granddaughter), Sydney Treadway, even joined the practice early on making this a true family endeavor.
"Each of our five counselors has a different specialty," Cris said. "When a new client calls, Gail can match them to the right counselor, one who specializes in the issues they want to discuss and whose personality compliments their own. I don't think there's a problem a patient would call with that we don't have someone with expertise in that area. We've listened carefully to the needs of the community and, as we've grown, we've enhanced our services in the directions they've requested."
That growth has included not only additional team members but physical growth as well, as they've expanded their Webster office and added a second location in the Galleria in Houston. "We've increased our physical footprint in Webster expanding our suite with more office space and have added a group area where we can host guest speakers for free community talks on pertinent topics such as domestic abuse and helping a loved one who's struggling with substance abuse. We're even hoping to open it up to activities like wellness-based yoga."
It's just one way they're able to give back to the community. Another way is through counseling that's accepting and approachable. Walk through their door and you're greeted by Gail's friendly face. You'll hear music playing and water running and know you've arrived somewhere safe and comforting. If you need a counselor after hours, your call won't go to an answering service. "We carry our business phone with us 24/7," Cris said. "When our clients need us, they know they can contact us."
Meet the Newest Team Members
Dr. Shavara Lyons firmly believes that, if you change your thinking, you can change your life. A mental wellness advocate, innovative speaker, author, and well-respected therapist, she blends deep, real-world experience with a magnetic personality to help clients thrive. Her goal is to offer a safe and trusting environment and an informed, integrative approach to therapy that incorporates various techniques and methods tailored to the unique treatment needs of each client. A board-certified licensed professional counselor, she holds dual master's degrees in professional counseling and educational leadership as well as a doctorate of philosophy in counseling. With 13 years' experience as a high school teacher, youth leader, and adult advocate, Shavara works with adolescents, adults, and couples. Her treatment approach includes client-centered therapy, cognitive behavioral therapy, solution-based therapy, acceptance and commitment therapy.
Brina Johnston understands that past trauma and current life transitions can rob a person of their peace causing children and adults to struggle with anxiety, depression, and post-traumatic stress. She aims to collaborate with her clients to address trauma/stress and help reconnect them with a sense of tranquility and a renewed zeal for life. Brina graduated from University of Houston-Clear Lake with a master of arts in clinical psychology. She uses a holistic approach in counseling children, adolescents, and adults addressing mental, emotional, physical, social, and spiritual states of wellbeing. She utilizes a combination of cognitive behavior therapy, mindfulness, person-centered therapy, solution-focused art therapy, and more.
"Brina and Shavara have been wonderful additions to our team," Cris said. "I continue to work with individuals, couples, and families faced with depression, anxiety, addictions, infertility, and life transitions. Sarah works with individuals of all ages empowering them to set in motion the ideal plan to achieve their best lives. And Christine continues to work with children offering dialectical behavioral therapy, cognitive behavioral therapy, and acceptance and commitment therapy, tailoring therapy to each unique child.
Virtual Reality Therapy
The new expanded office includes a dedicated space for virtual reality (VR) intervention used as an adjunct to face-to-face therapy for depression, anxiety, and other conditions. "We've had great success treating simple phobias—such as a fear of flying—with VR which exposes the person to that fear gradually and safely, as they're ready to advance," Cris said. "We've seen clients face and even overcome their phobias. The goal with VRT isn't to replace counseling sessions but to enhance them and take them further."
Sometimes, even the strongest people need help working through life's more challenging problems. At some point, most of us will have battles to fight and hurdles to overcome. Whether you struggle with anxiety, depression, low self-esteem, or other issues, you should know there's hope for a better tomorrow. Contact the Insight Life Counseling team at (832) 846-6206.
The Certified Clinical Trauma Professionals at Insight Life Counseling offer highly personalized care in:
Couples Counseling

Pre-marital Counseling

Marriage Counseling

Family Counseling

Divorce Counseling

Individual Adult Counseling

Adolescent or Teenager Counseling

Family Therapy

Issue-Related Support Groups

Telehealth Counseling for Texas residents
---
CONTACT
5373 West Alabama, Suite 590 | Houston, Texas 70056
17625 El Camino Real Center #2, Suite 220 | Webster, Texas 77058
(832) 846-6206 | Insightlc.com