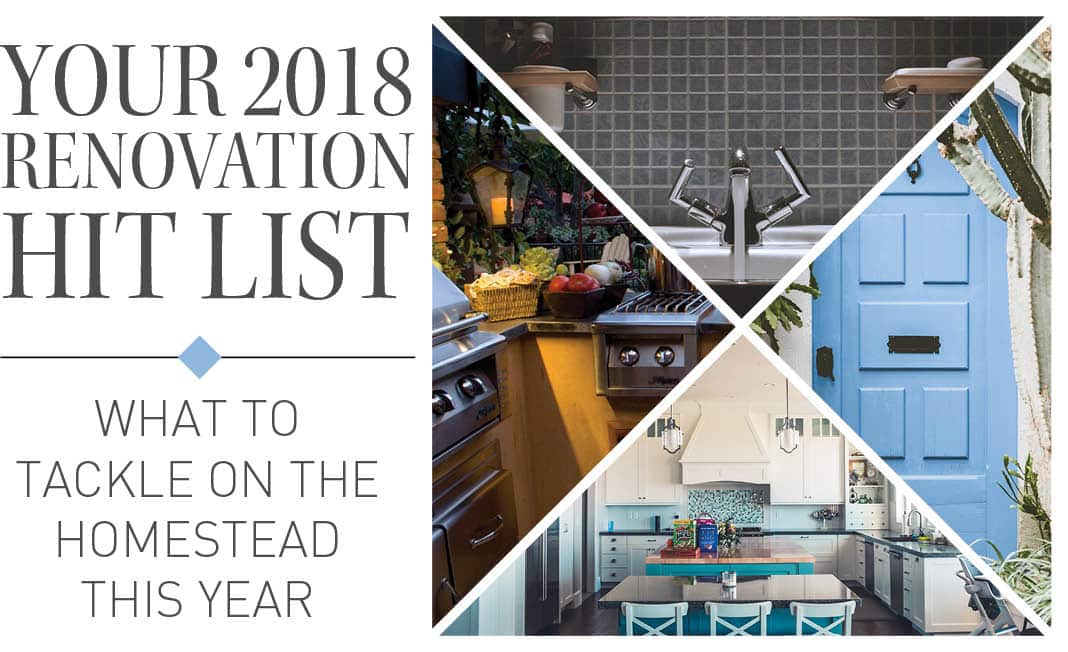 You may still be getting used to writing "2018" on documents, but it's the perfect time to plan your home renovation to-do list for the year. Planning the projects you would like to tackle in the new year now gives you time to budget, schedule contractors, and choose building materials so you won't get overwhelmed when the time comes to take the plunge into home remodel.
Take the Inside Out!
Don't wait until summer to create an outdoor oasis. By scheduling an outdoor project in winter or early spring, you are less likely to encounter contractor backlogs. Some things to consider:
• With a nice outdoor fireplace and light fixtures, you'll have a lovely place for entertaining.

• An outdoor kitchen, complete with a sink and oven, is quite practical for Texas summers.
The "Just Right" Time for New Windows
Spring is a great time to replace your home's windows. Latex caulk adheres best when it is applied in a temperature range of between 40 and 80 degrees. Watch out for rain! April showers may bring May flowers, but they also bring a soggy home interior if your windows have been temporarily removed.
Rub-a-Dub-Dub, Remodel Your Tub!
Most contractors agree that August to November is their busy season. Get a jump on things by starting your bathroom remodel in the late spring through early summer months.
• If you're replacing your bathroom flooring, consider installing a radiant heated floor. Your tootsies will thank you in winter!

• If it's a shared bathroom, you might want to add an extra sink in the vanity area.

• Bathrooms are typically the smallest rooms of the house, so choose the tile and other materials that make your heart sing. Don't let the fact it's a dollar more per square foot stand between you and your dream bathroom—the cost increase is minimal considering the size.
Open Door Policy
As the first thing guests see when they enter and the last thing they see when they leave, the importance of a beautiful front door cannot be overstated. Whether you choose fiberglass, steel, or decorative carved wood, you have a variety of options. Be sure to consider the style of your home when making a selection. This job can be easily tackled during any sunny month.
Someone's in the Kitchen 
If you are able, consider going against the norm and starting a kitchen project near the holiday season. It is a slower time for contractors, and materials may be less expensive during the off-peak months.
By Christi Pelt