Advertise in Living Magazine
A leading lifestyle media brand, Living Magazine is Texas' largest in-home lifestyle magazine. Living Magazine has 16 editions, is published monthly and over 530,000 copies are mailed to more than 75 affluent cities throughout Texas, making it one of the most dynamic brands in the market.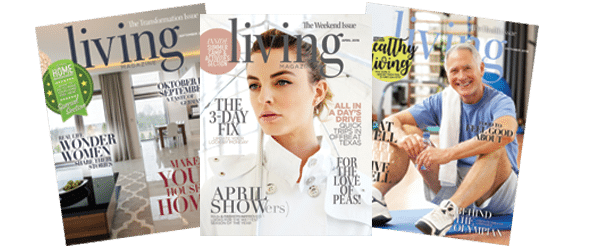 The growth of Living Magazine is directly affected by the success of its advertising clients. Each year, more than 500 companies partner with Living Magazine to build their brand recognition, strengthen their reputation and increase their clientele. Our clients continue to use Living Magazine as a cost-effective marketing tool for generating immediate response.
Why Use Living Magazine to Reach Your Local Community?
Here's What Our Advertiser's Say: